This is an archived article that was published on sltrib.com in 2016, and information in the article may be outdated. It is provided only for personal research purposes and may not be reprinted.
Are you a fan of the Utah Arts Festival? Now you don't have to wait until summer to support your favorite annual arts event.
On Saturday, Feb. 20, the Utah Arts Festival presents its 13th annual Masquerade Party at the new Falls Event Center at Trolley Square.
From dancing and dining to casino-style games and contests, the Masquerade Party promises to be an evening of fun and festivities all in support of the Utah Arts Festival.
Here are your top reasons to join the party.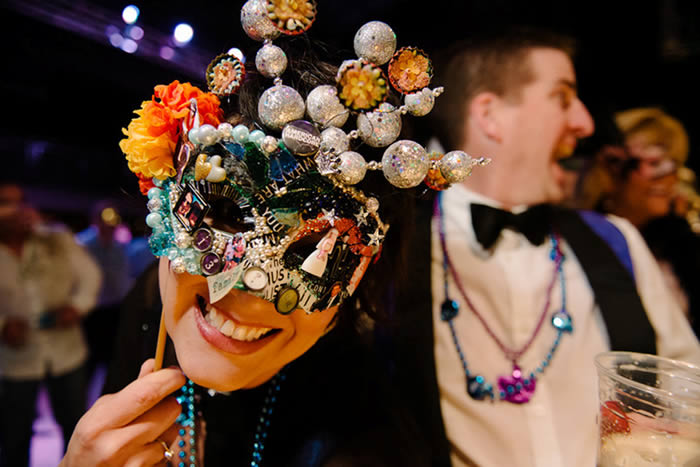 1. Did someone say, "Come in disguise?"
That's right—it's time to put on your favorite, whimsical, sinister, fantastical mask and cocktail attire and join in on the fun. Don't have a mask? Stop by the Utah Arts Festival Gallery and find masks created by local artists, which are available for purchase until Feb. 12. You can also see them on Pinterest. Or, create your own one-of-a-kind mask to don at the event. The best masks will be entered into a contest to win fun prizes.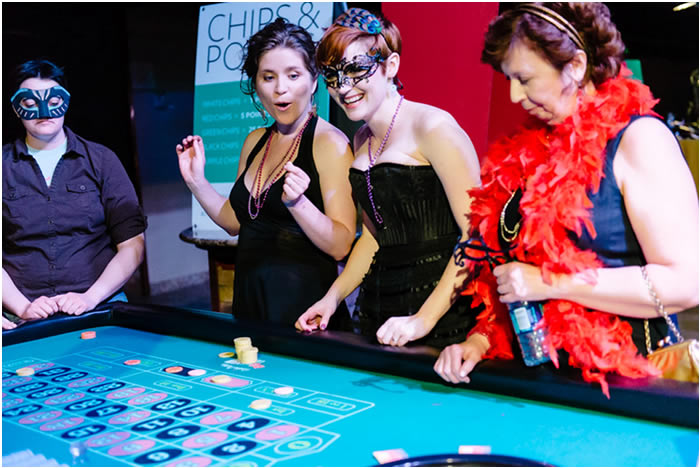 2. Practice your game face
Are you ready to get your game on? Everyone at the Masquerade Party is given 10 points to play in a variety of "just for fun" casino-style games. If you want additional points to keep playing, you can simply offer a suggested donation. If you're anxious to get started, join in on the pre-qualifier Texas Hold 'Em game on Saturday, February 13. First- and second-place winners will get a special seat at the final table during the Masquerade Party. Games are open to players of all levels, so whether you're a pro or a beginner we invite you to come enjoy the action!
The Art Institute of Salt Lake is catering the event with a one-of-a-kind menu created by Utah's most promising chefs. Table sponsors are also privy to a special wine pairing, featuring food by local restaurant Meditrina. All participants will receive one drink voucher for a complimentary beer, wine or cocktail.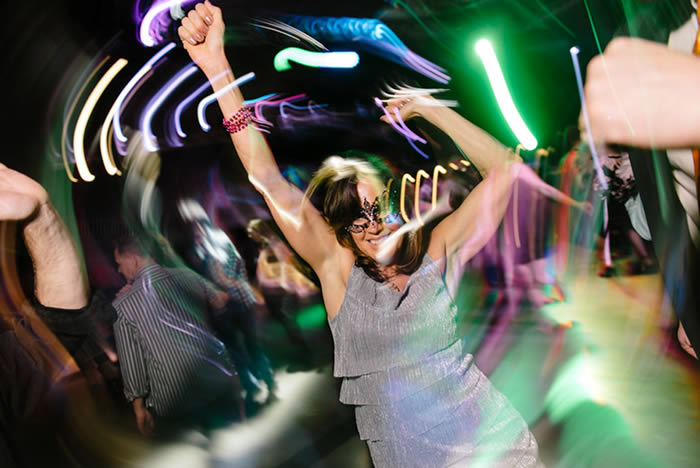 It's time to get your grove on, as a DJ pumps a mix of music into the festivity, creating a fun party vibe.
The UAF Masquerade Party isn't just a fun-filled evening—all proceeds go to support the Utah Arts Festival. Proceeds and donations make it possible for tens of thousands of Utahns to attend the annual Arts Festival – this year from June 23 through 26. Your support also ensures that the Utah Arts Festival is able to offer free admission for children.
Saturday, February 20, 2016, 7pm-11pm
The Falls Event Center at Trolley Square
505 E 500 S, Salt Lake City
comments powered by

Disqus