This is an archived article that was published on sltrib.com in 2014, and information in the article may be outdated. It is provided only for personal research purposes and may not be reprinted.
The NBA Draft lottery is here. Finally.
At last, Jazz fans will know where their favorite team will be selecting in next month's NBA Draft. At last, they'll get to find out if enduring all the heartache and struggles of this past season was worth it.
It certainly will be if the Jazz get the No. 1 pick. And if they do, their choice should be Kansas swingman Andrew Wiggins, the top prospect in the 2014 draft.
Yes, many Jazz fans would love to have Duke forward Jabari Parker. But Wiggins could possibly be the best NBA draft pick since Kevin Durant, and morph into transcendent talent like Durant and LeBron James before his career is over.
Any NBA general manager will have trouble passing on Wiggins' athleticism, two-way potential and ability to explode. And while this is a draft that will likely produce multiple all-stars, Wiggins stands out as the one player most likely to become a superstar.
Utah sits in the fourth position, with a likelihood of either moving into the top three, or dropping out of the top five all together. The good news: Should the Jazz drop as far as seventh, they can still leave the draft with a guy who will project as an impact player, It's a testament to how strong and talented the top seven players in this draft are.
With that, here are the top 14 NBA Draft prospects, according to The Salt Lake Tribune:
1. Andrew Wiggins, SF, Kansas, 6-8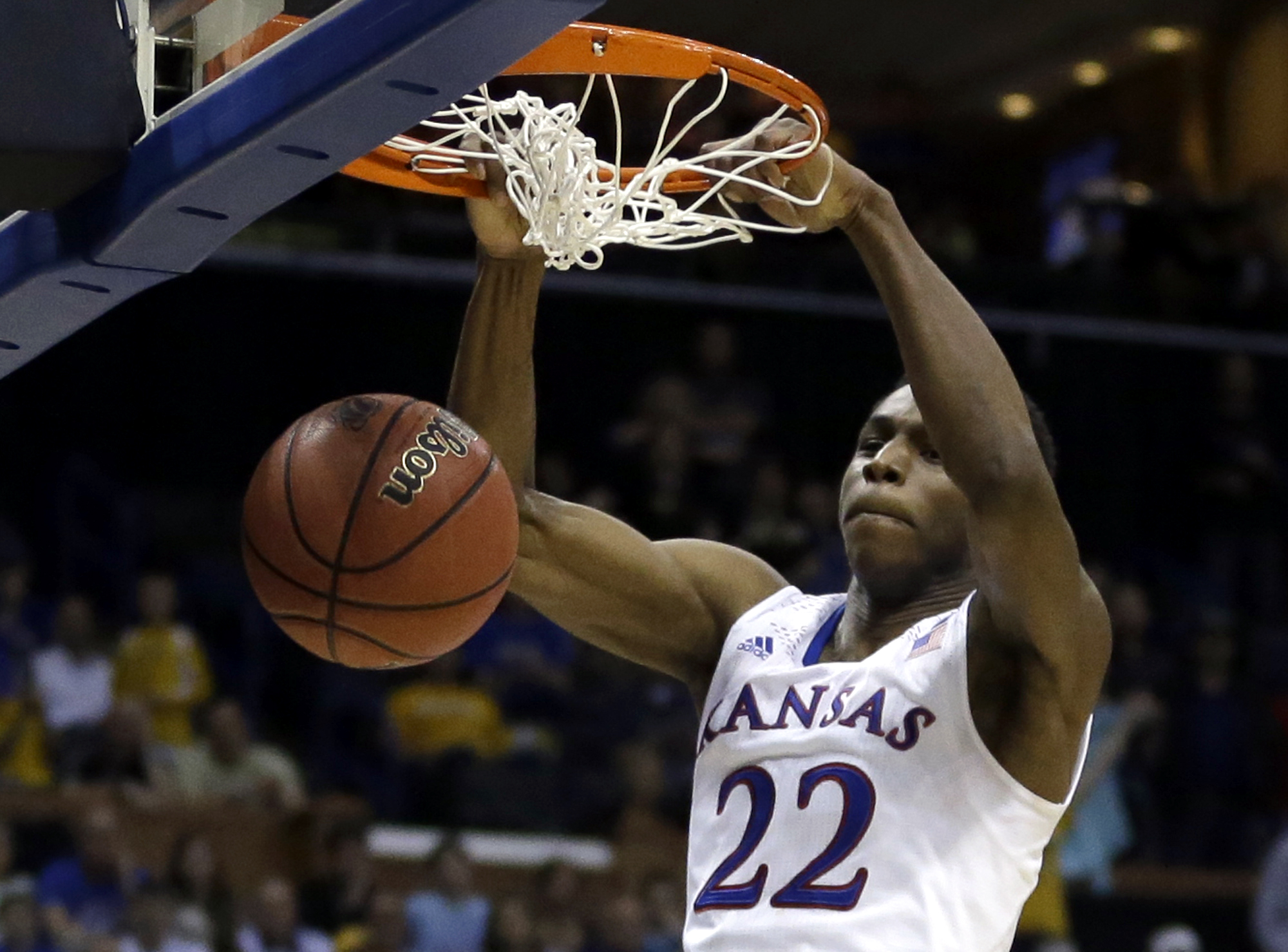 Is arguably the best all-around athlete to enter the league since LeBron James a decade ago. Has the chance to be an all-star and a two way player in the mold of Paul George. He does have questions about his motor and aggression. But it will be difficult for any general manager to pass him up.
NBA Comparison: Tracy McGrady
Is he a good fit for the Jazz? Yes
2. Joel Embiid, C, Kansas, 7-0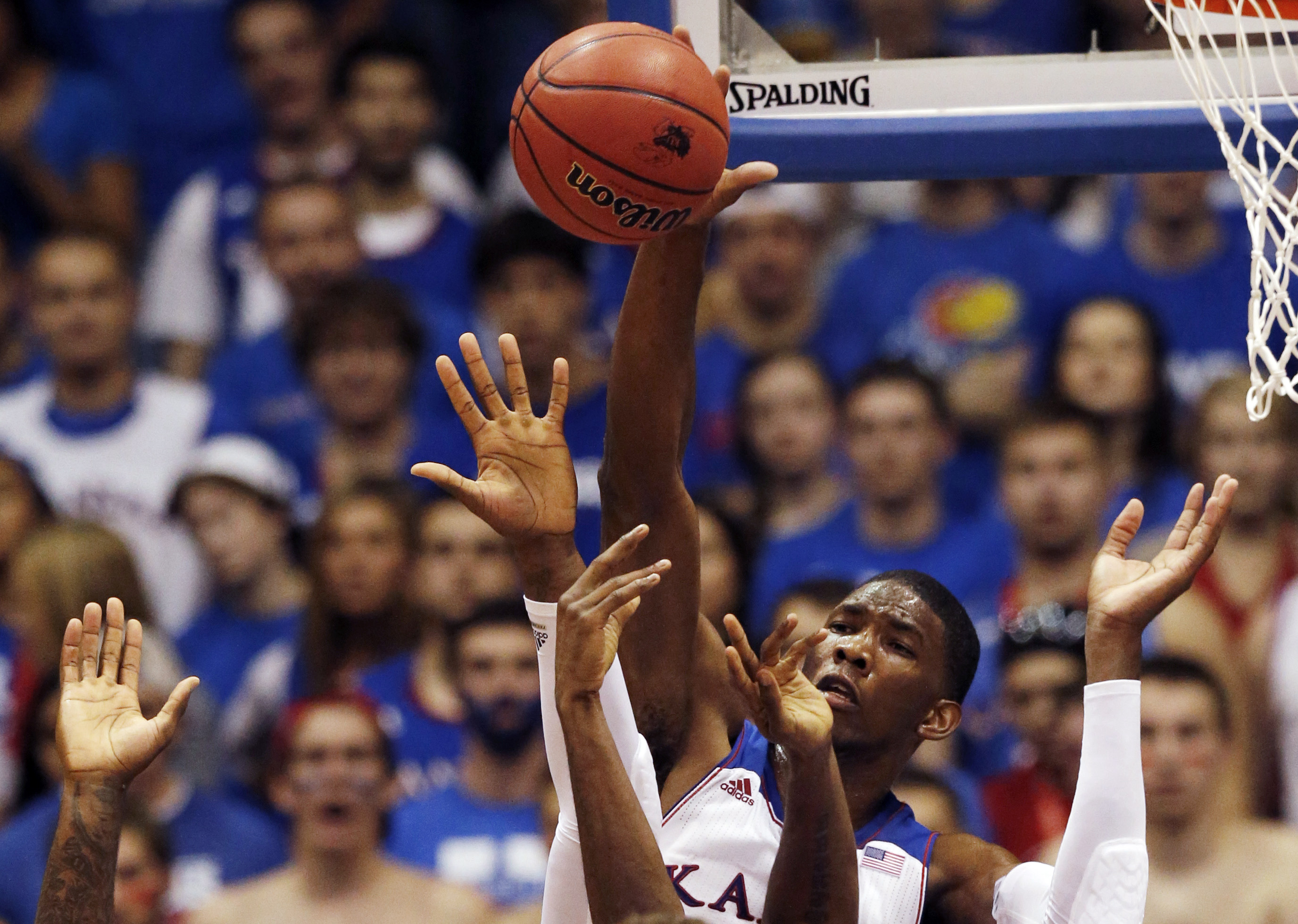 His skill set and potential are tremendous. Is a fluid athlete, and an elite shot blocker. Showed marked improvement offensively in his one year at Kansas. Missed time with a balky back and that's cause for concern. But could be an all-star for years to come.
NBA Comparison: Hakeem Olajuwon
Is he a good fit for the Jazz? Yes
3. Jabari Parker, SF, Duke, 6-9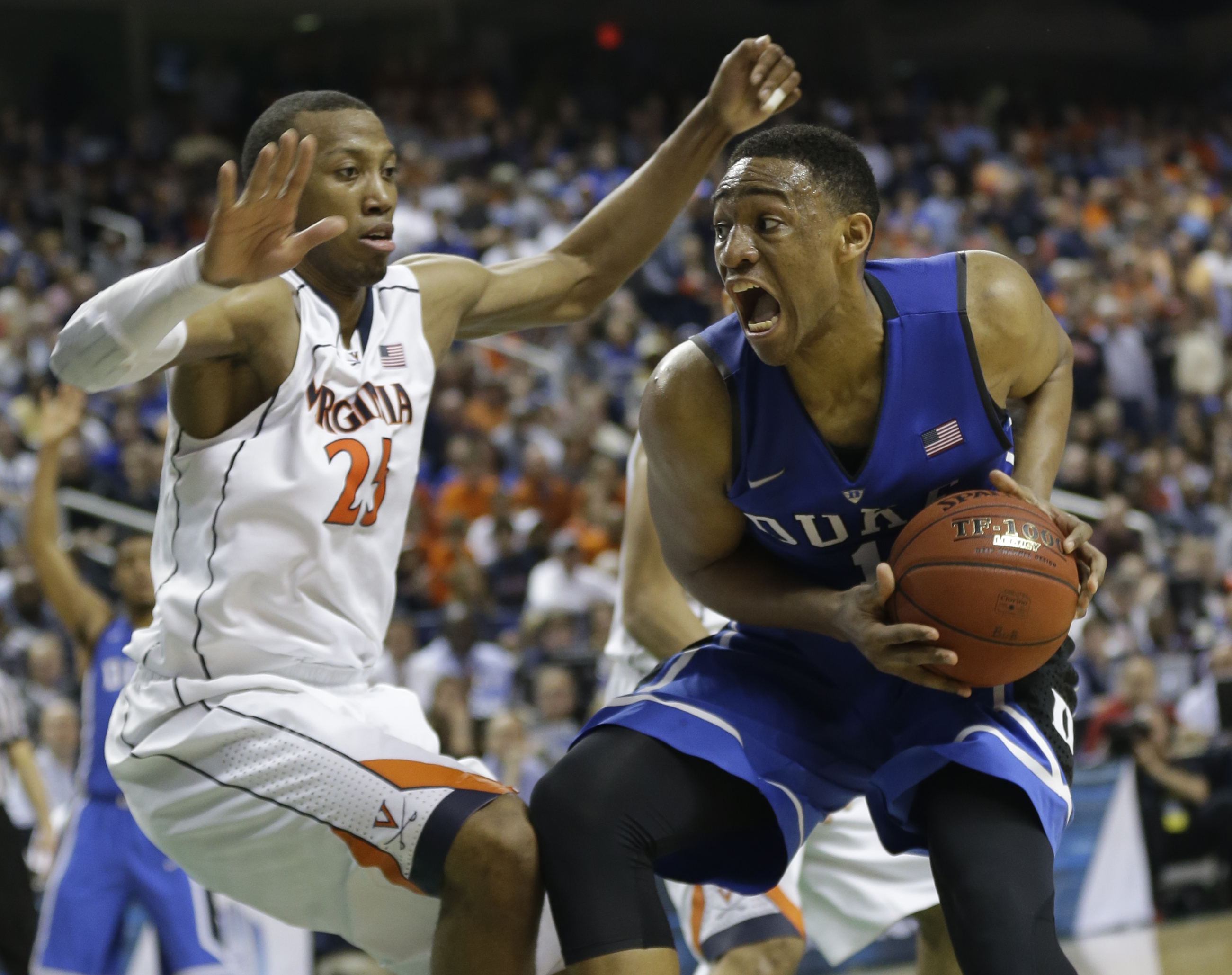 An exceptional scorer from both forward positions. Will likely be the best scorer that this draft will produce. Makes shots from anywhere, at any angle. Is a better athlete than advertised. Can post up, or take you off the dribble. His defense — lackluster at best — is a major issue.
NBA Comparison: A slightly bigger Paul Pierce
Is he a good fit for the Jazz? Yes
4. Dante Exum, PG/SG, Australia, 6-6
Is the one player most capable of infiltrating the top three. Has elite quickness and a quick first step. Is a good mid-range shooter and has good size for his position. Is a relative unknown, but played well against the top USA high school players in the 2013 Nike Hoop Summit.
NBA Comparison: Penny Hardaway
Is he a good fit for the Jazz? Yes
5. Noah Vonleh, PF, Indiana, 6-9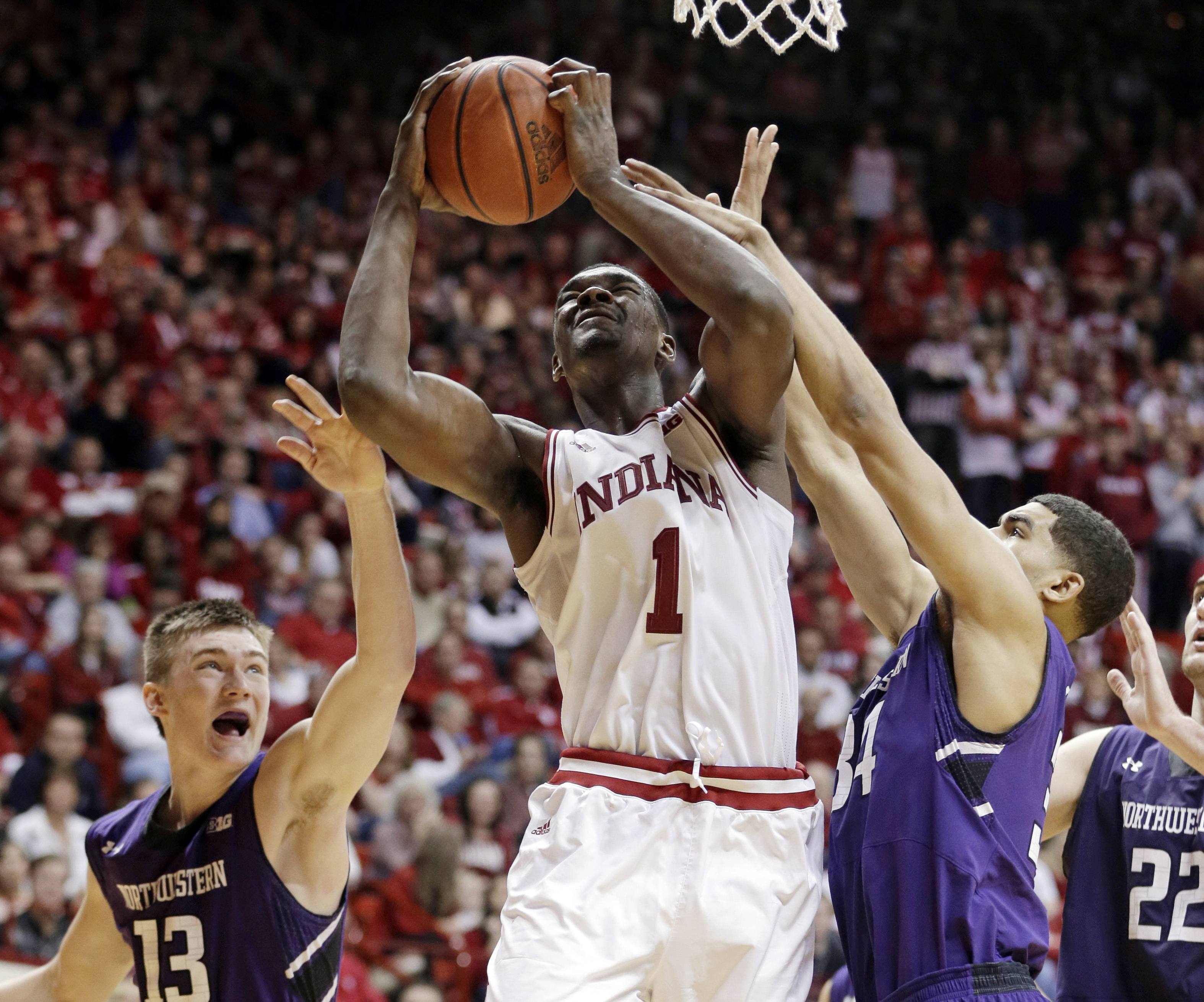 Has exceptional length and athleticism. His measurables have greatly increased his draft stock. Is skilled, too. A very good shotblocker. Can make the college 3-pointer and showed good post moves in college. Needs strength and weight, but has the body to fill out. A potential all-star.
NBA Comparison: Serge Ibaka
Is he a good fit for the Jazz? Yes
6. Marcus Smart, PG, Oklahoma State, 6-3
Is physically dominant for his position, and proved last week at the NBA Draft combine he was more athletic than anyone gave him credit for. Is a winner and a hard worker. Questions surround his temper, as his frustrations led to bad decisions with OSU. But is as competitive as anyone in the draft.
NBA Comparison: A stronger Victor Oladipo
Is he a good fit for the Jazz? Yes
7. Julius Randle, PF< Kentucky, 6-9
Attacks the rim extremely well. Has the advantage of being left-handed and can score posting up, or facing the basket. Plays below the rim and that's a concern. Also doesn't pass well out of double-teams. But he makes plays, and can score or rebound.
NBA Comparison: Zach Randolph
Is he a good fit for the Jazz? No
8: Aaron Gordon, PF, Arizona, 6-9
One of the best athletes in the draft, Gordon can't shoot, but can do almost everything else. Could be an all-NBA defender someday. Defends both forward positions, rebounds and passes the ball well. Got much better for Arizona as the year progressed. Needs to improve offensively.
NBA Comparison: Shawn Marion
Is he a good fit for the Jazz? No
9. Gary Harris, SG, Michigan State, 6-3
Has a game eerily similar to Washington Wizards guard Bradley Beal. Is undersized, but has the shot to score consistently at this level. Can get to the rim with ease. Was a good defender at the collegiate level. Can his scoring translate? That's the question.
NBA Comparison: Bradley Beal
Is he a good fit for the Jazz? Yes
10. Dario Saric, SF, 6-10, Croatia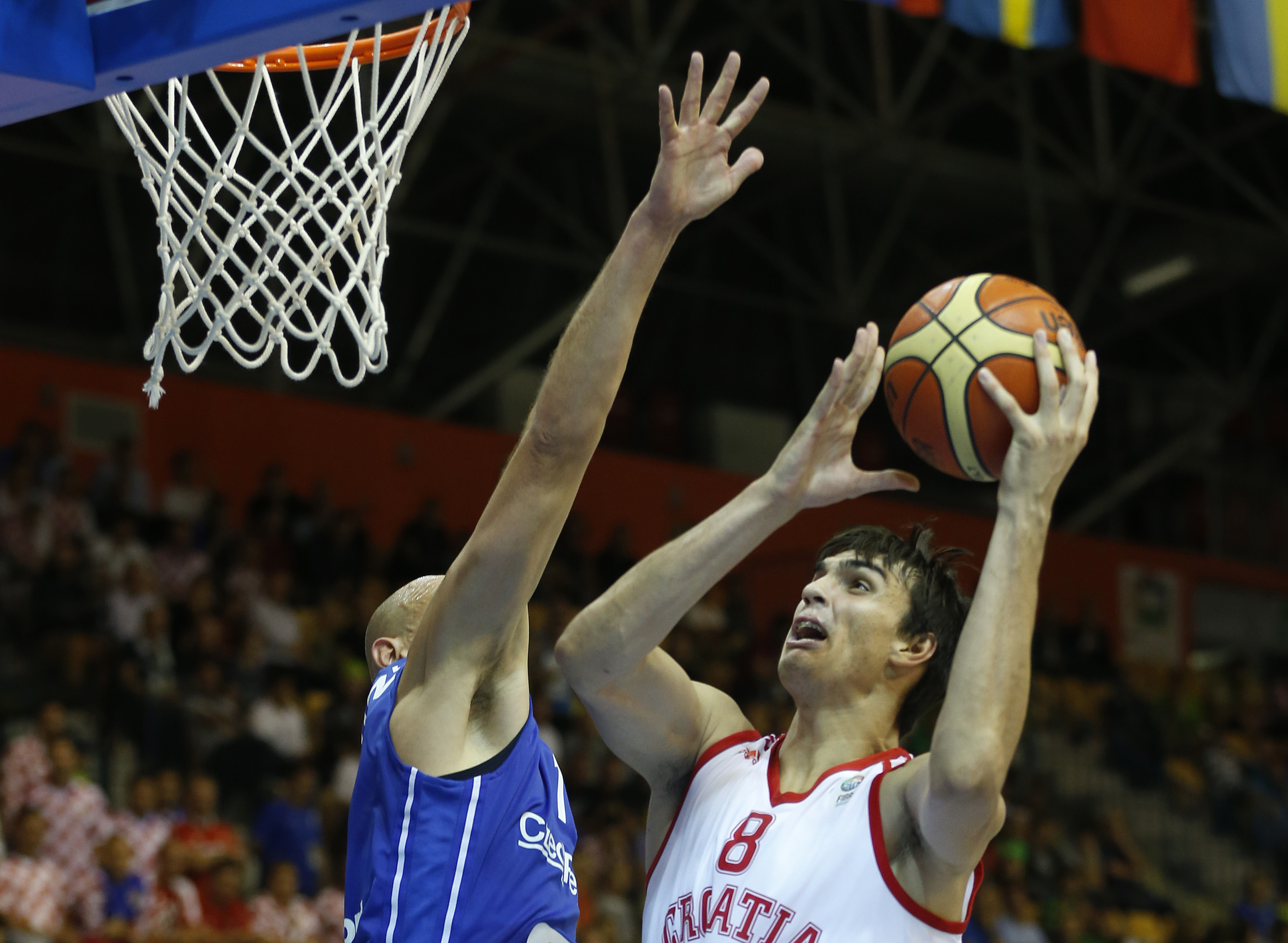 Is the best pure point forward in the draft. Handles the ball slickly, and passes it well. Can shoot it when open, but not a knockdown shooter by any stretch. Can grab a rebound, lead the break and finish it by scoring or passing. Is a versatile piece for any team that drafts him.
NBA Comparison: Toni Kukoc
Is he a good fit for the Jazz? No
11. Doug McDermott, SF, Creighton, 6-8
Might be the best pure shooter in the draft. Can also post up and score, and tested very well at the NBA Draft Combine last week. Is the first four-year college player on this draft board. Has the look of a 20 points per game guy at some point.
NBA Comparison: Wally Szczerbiak
Is he a good fit for the Jazz lottery pick? No. At No. 23? Yes
12. Zach LaVine, SG, UCLA, 6-6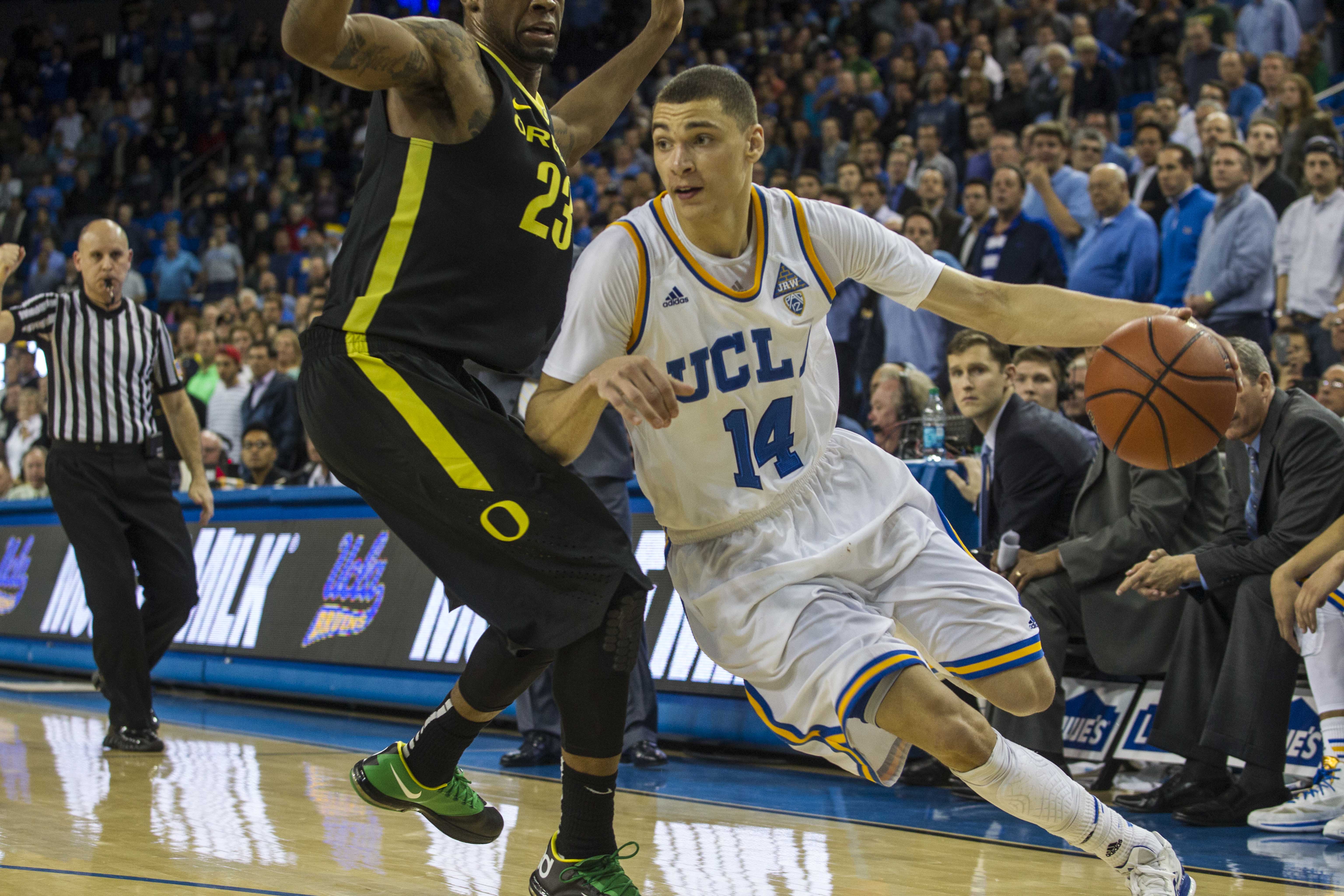 Scouts love his potential. Is one of the best athletes in the draft. Has some red flags. Couldn't start at UCLA, and likely would have had issues starting even had he stayed with the Bruins. Is extremely raw and will need time to develop as well.
NBA Comparison: Russell Westbrook
Is he a good fit for the Jazz? No
13. Kyle Anderson, SF, UCLA, 6-9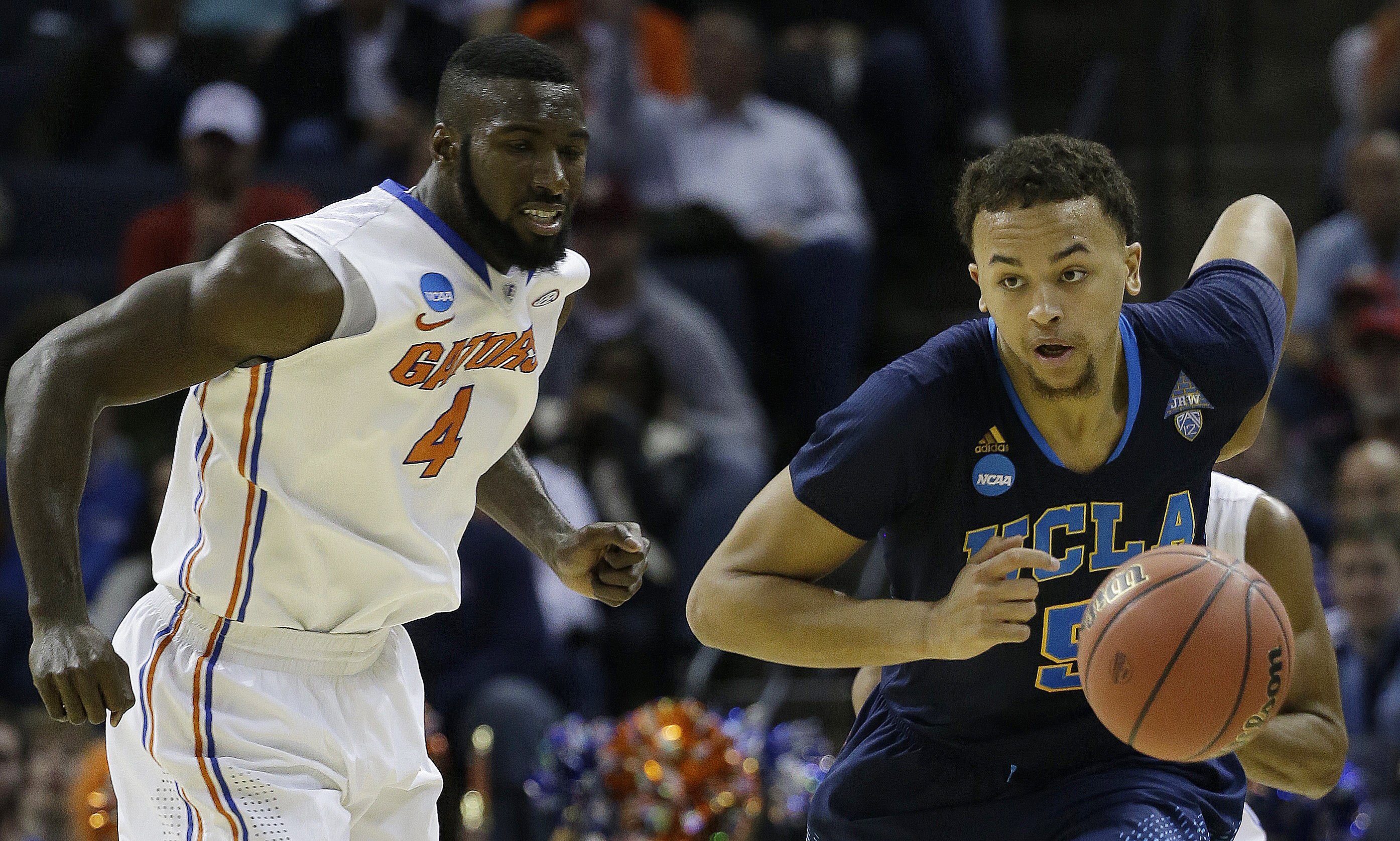 Offensively, can play four positions. Defensively? He probably can't guard anyone. Elite playmaker, and passer. Plays at his own pace and can't be sped up. Probably projects best as a point power forward. Could be an important piece to a contending team, someday.
NBA Comparison: Boris Diaw — in his prime.
Is he a good fit for the Jazz? No
14. Nik Stauskas, SG, Michigan, 6-6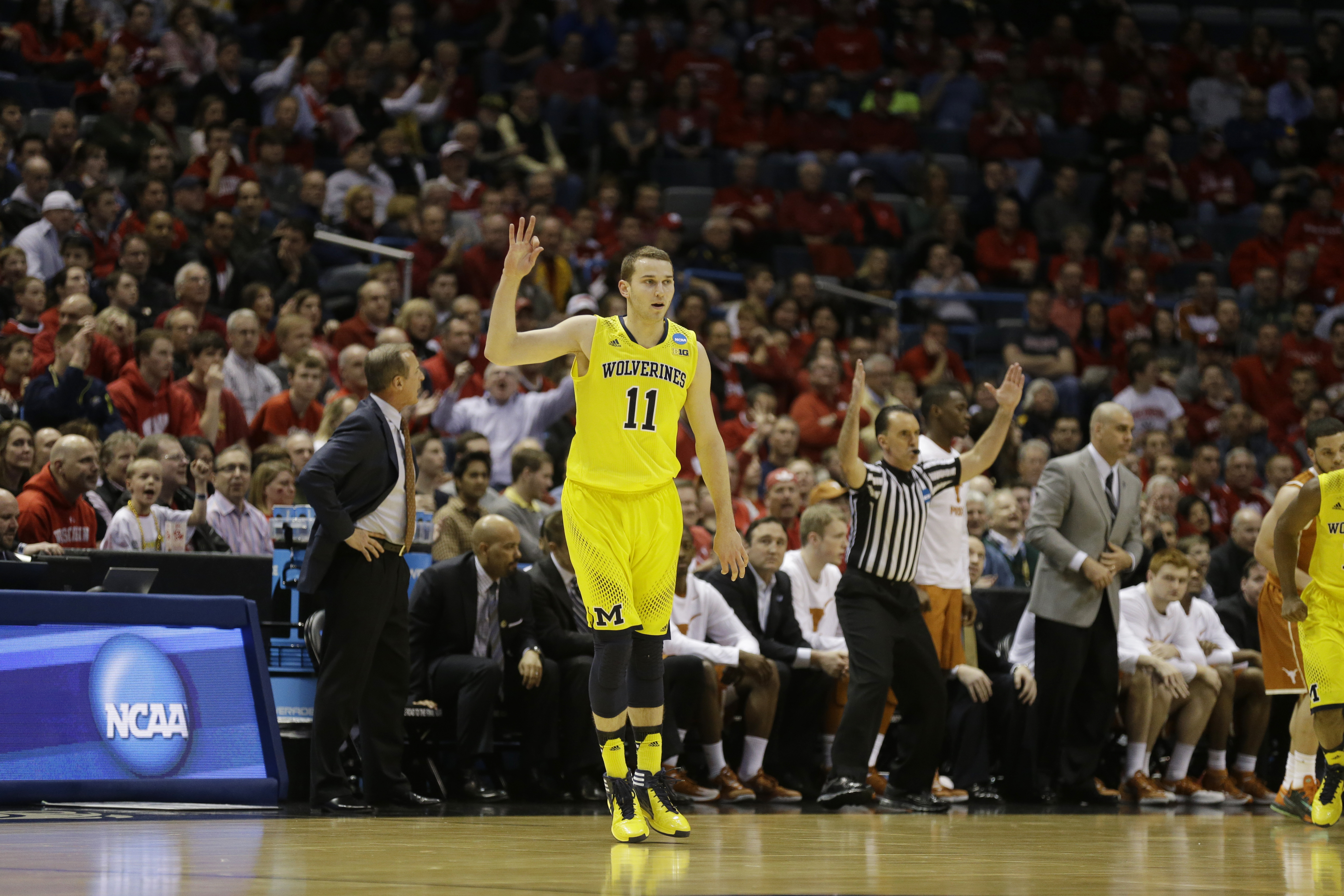 Elite shooter who has gotten much better in one season off the dribble. Capable of taking over games with his shot making. Improved defensively and rounded out his game at Michigan. Is the kind of knockdown shooter that all NBA teams covet.
NBA Comparison: Boston Celtic version of Ray Allen
Is he a good fit for the Jazz? Yes
Photos: The Associated Press —
1 • Andrew Wiggins, f, Kansas
2 • Joel Embiid, c, Kansas
3 • Jabari Parker, f, Duke
4 • Dante Exum, g/f, Australia
5 • Noah Vonleh, f, Indiana
6 • Marcus Smart, pg, Oklahoma St.
7 • Julius Randle, f, Kentucky
8 • Aaron Gordon, f, Arizona
9 • Gary Harris, g, Michigan State
10 • Dario Saric, f, Croatia
11 • Doug McDermott, f, Creighton
12 • Zach LaVine, g, UCLA
13 • Kyle Anderson, f, UCLA
14 • Nik Stauskas, g, Michigan
comments powered by

Disqus