This is an archived article that was published on sltrib.com in 2014, and information in the article may be outdated. It is provided only for personal research purposes and may not be reprinted.
As the 2014 high school football season opens, fans are getting ready for Friday night lights.
Here are 10 burning questions worth asking.
Can Regions 3 and 4 continue their dominance of Class 5A?
A year ago, not one team from Region 1 or Region 2 managed to win a state tournament game against schools from Utah County and the south end of Salt Lake County. With Bingham. Brighton, Jordan, Herriman, Lone Peak, Alta and Pleasant Grove all expected to be strong, that could happen again this year. But the law of averages says at least one of the northern schools will win a state game this season.
Which new coach will have the biggest impact on a program?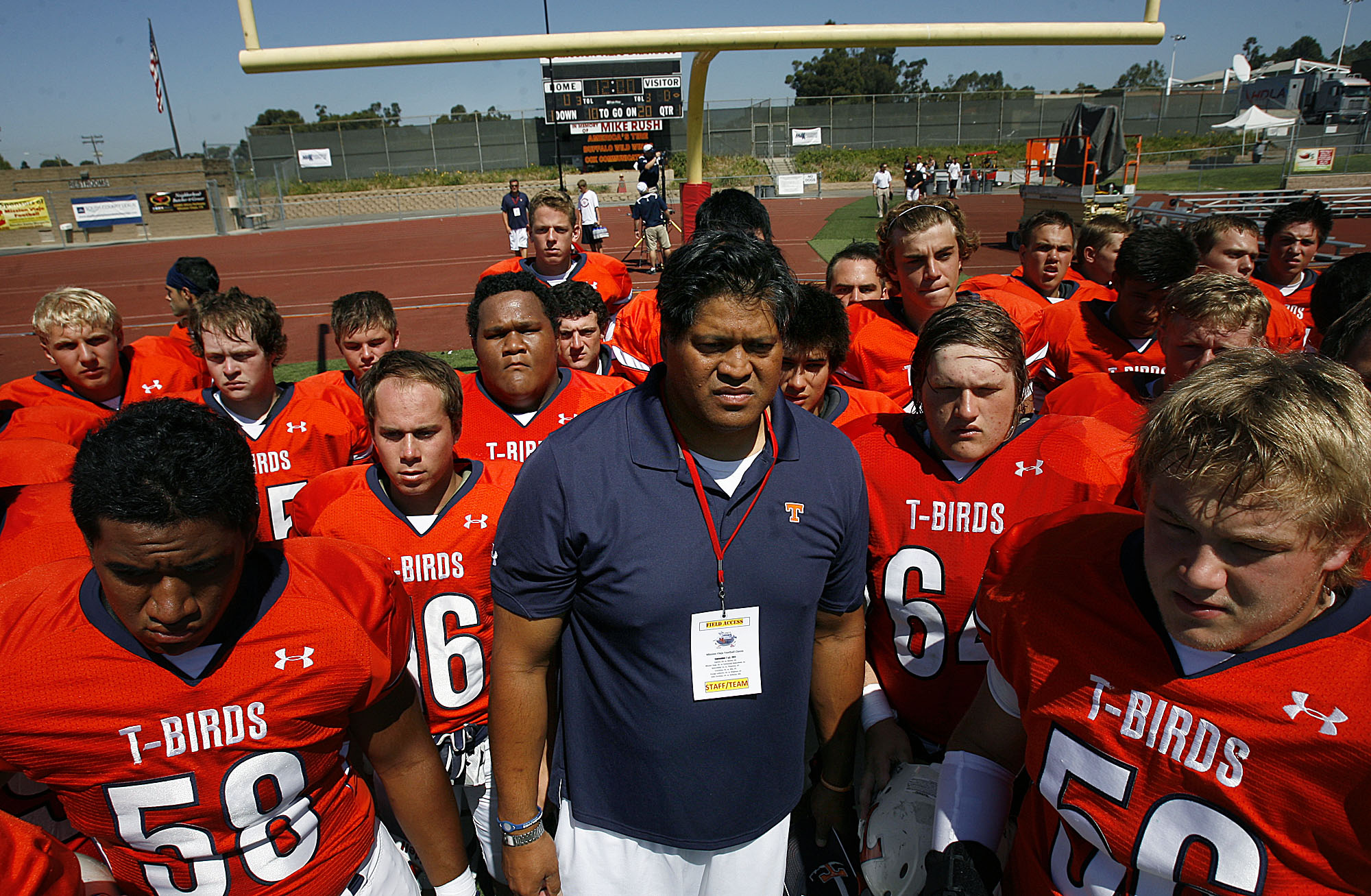 The easy answer to this question would be Louis Wong, the former Timpview coach who is taking over at Mountain View this year. His Timpview teams were consistent winners. Lehi's Ed Larson will certainly look to change the Pioneers' offense from run-oriented to pass-oriented, but it may take a year or two for athletes to make the change. Mike Morgan could turn Granger, one of the largest schools into the state with sparkling new facilities, into a power. And Carbon, one of the worst football teams in the past decade, can do nothing but improve under former BYU star and alum Jan Jorgensen.
Who will be Utah's best high school quarterback this year?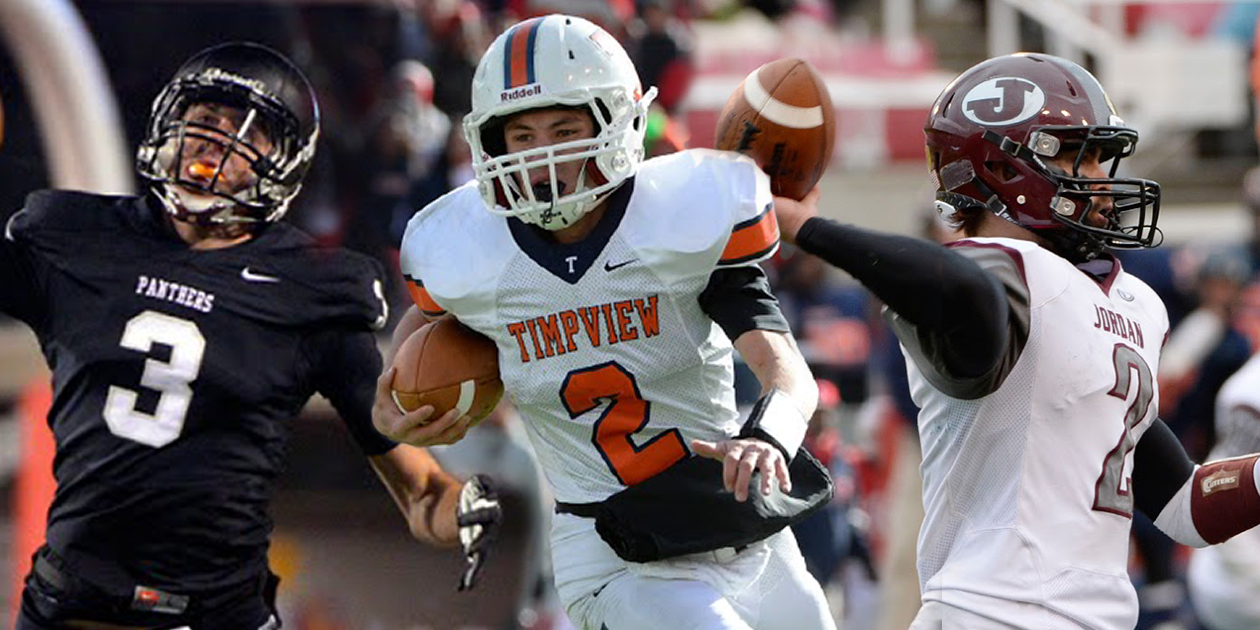 It's difficult to argue with the play of Timpview's Britain Covey and Bingham's Kyle Gearig, who both led their teams to state championships a year ago. But Jordan's Austin Kafentzis, who is heading to Wisconsin and has won a state title, and BYU commit Kody Wilstead of Pine View put up ridiculous numbers and are the heart and soul of their teams.
Which schools could have breakout seasons?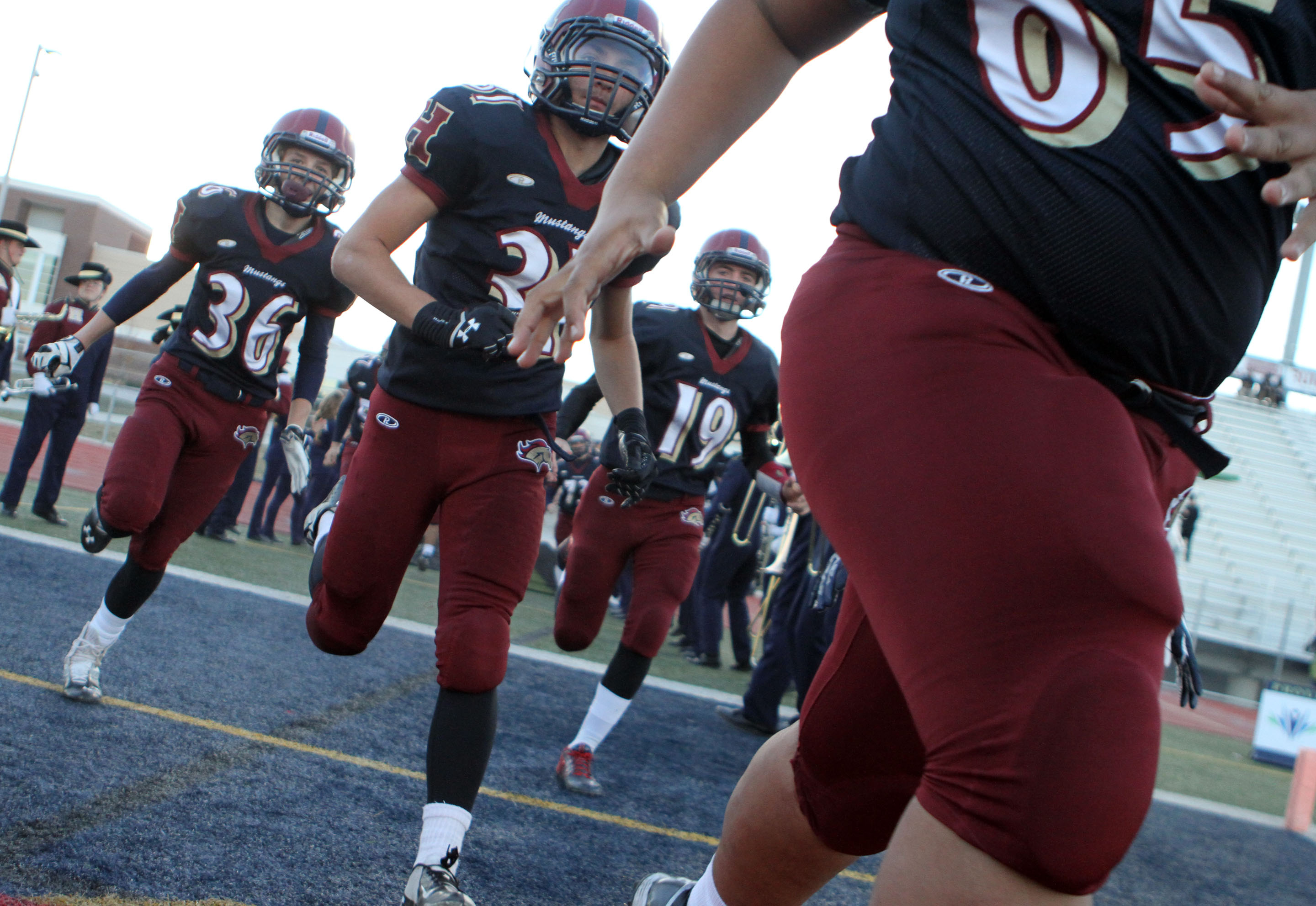 In Class 5A, Herriman seems to be getting better every year and has some of the same socioeconomic factors that make Bingham a perennial power. Look for Corner Canyon to make some noise in 4A in its second year. The Chargers return almost everybody from a team that made state a year ago.
Which school has the best atmosphere for a game?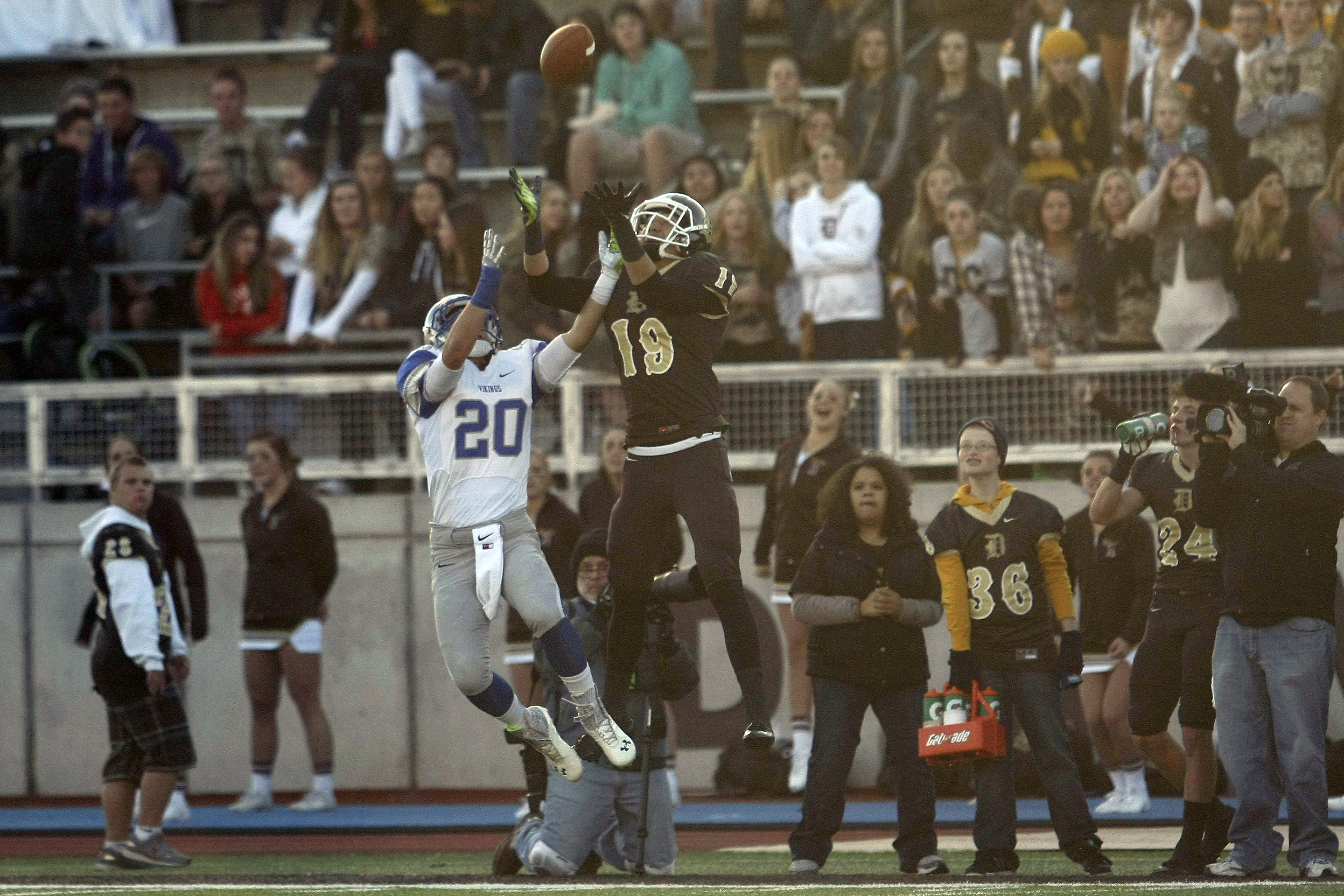 This is difficult. The view of the Salt Lake Valley from Judge Memorial's field is hard to beat. Bingham packs the house most nights and has a JumboTron. Cyprus lights the big C on the mountain before home games and has great local support. Hillcrest's stadium is in a bowl and has new turf. Monument Valley's scenery is amazing. But Davis, with its long-time tradition, might be the best year in and year out. Fans come early to save seats and the Darts always seem to challenge for a league title.
Which schools have the best chance of repeating as champions?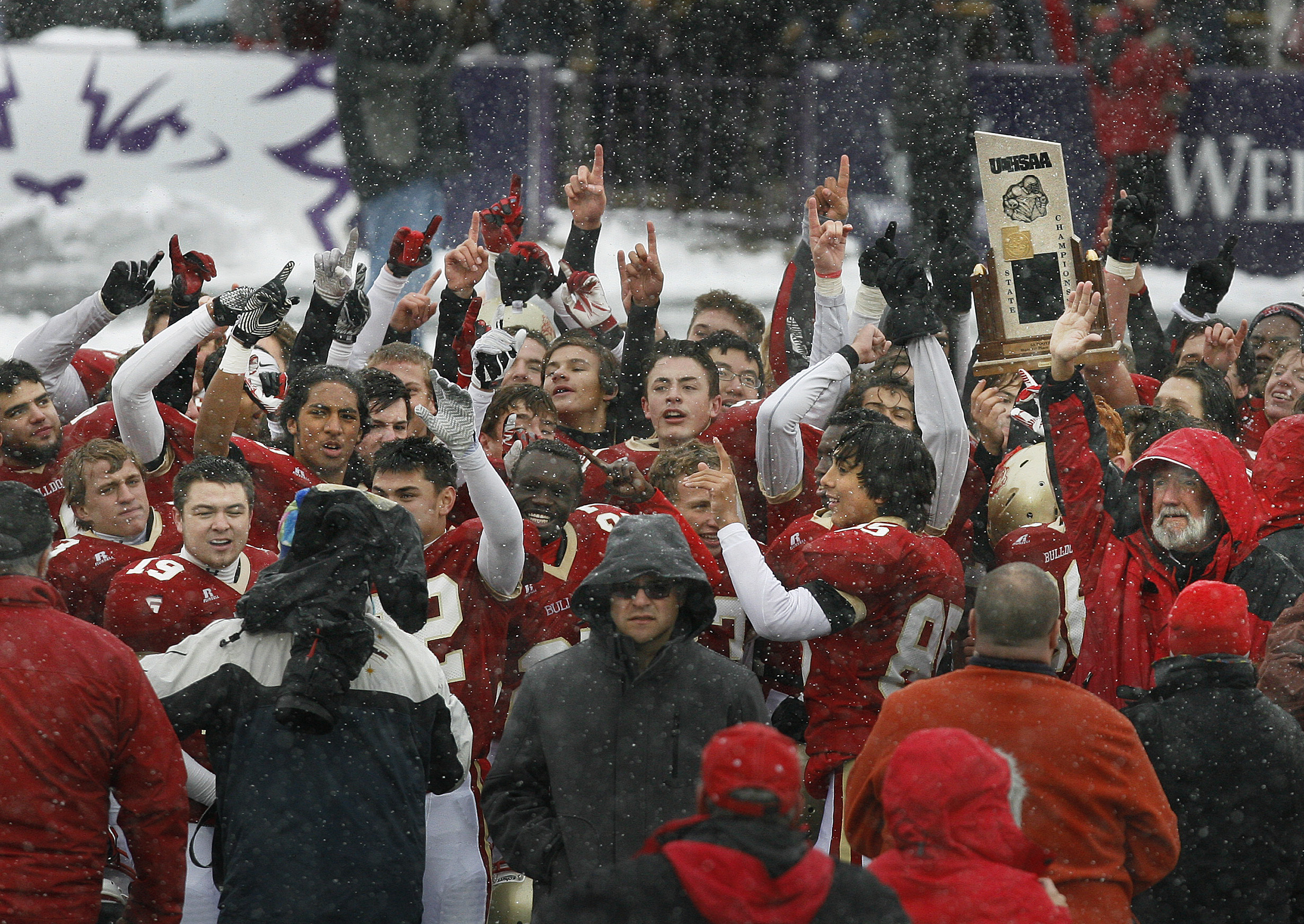 It's difficult to argue with Duchesne, which has won four straight 1A titles and 47 straight games overall. No 5A team has gone back-to-back since Bingham did it in 2009-2010. The Miners could do it, but may have the most difficult task. Timpview goes into the season as the 4A favorite, but East has the talent to compete for a title again. Class 3AA might be the most competitive and, while Desert Hills will be good, the guess is that Pine View will give veteran coach Ray Hosner his first title this year. Judge could repeat in 3A, largely because the classification has few strong teams and traditional powers Morgan and Grantsville have young squads. South Summit will be tough in 2A, though rival North Summit will have something to say about a repeat.
Which schools have the most unusual mascots?
Now that Granite and the Farmers are gone, Jordan's Beetdiggers win this contest hands down. Monticello's Buckaroo is different and you don't see many Darts (and the Davis mascot that dresses up as a Dart is almost as cool as Stanford University's tree). Not sure how Desert Hills or Westlake could dress up anyone as a Thunder, but who knows?
Can Duchesne win a record fifth straight 1A football title?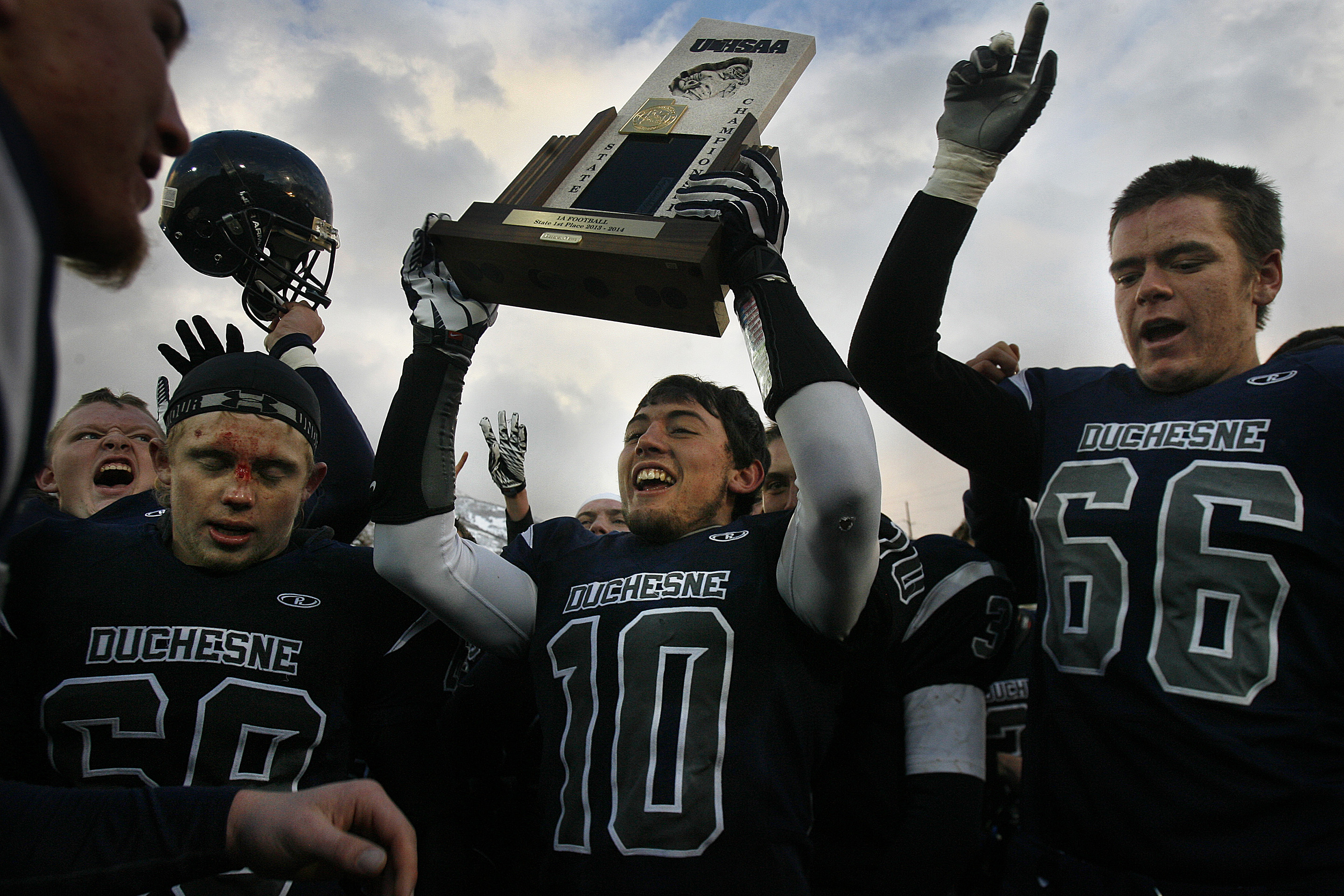 The guess is the Eagles could do just that. But there is also a good chance that the team's 47-game winning streak will end sometime this year. There are only nine teams playing Class 1A football and, of those, only Rich and Diamond Ranch Academy seem to have the athletes to compete.
Who is the best lineman in the state?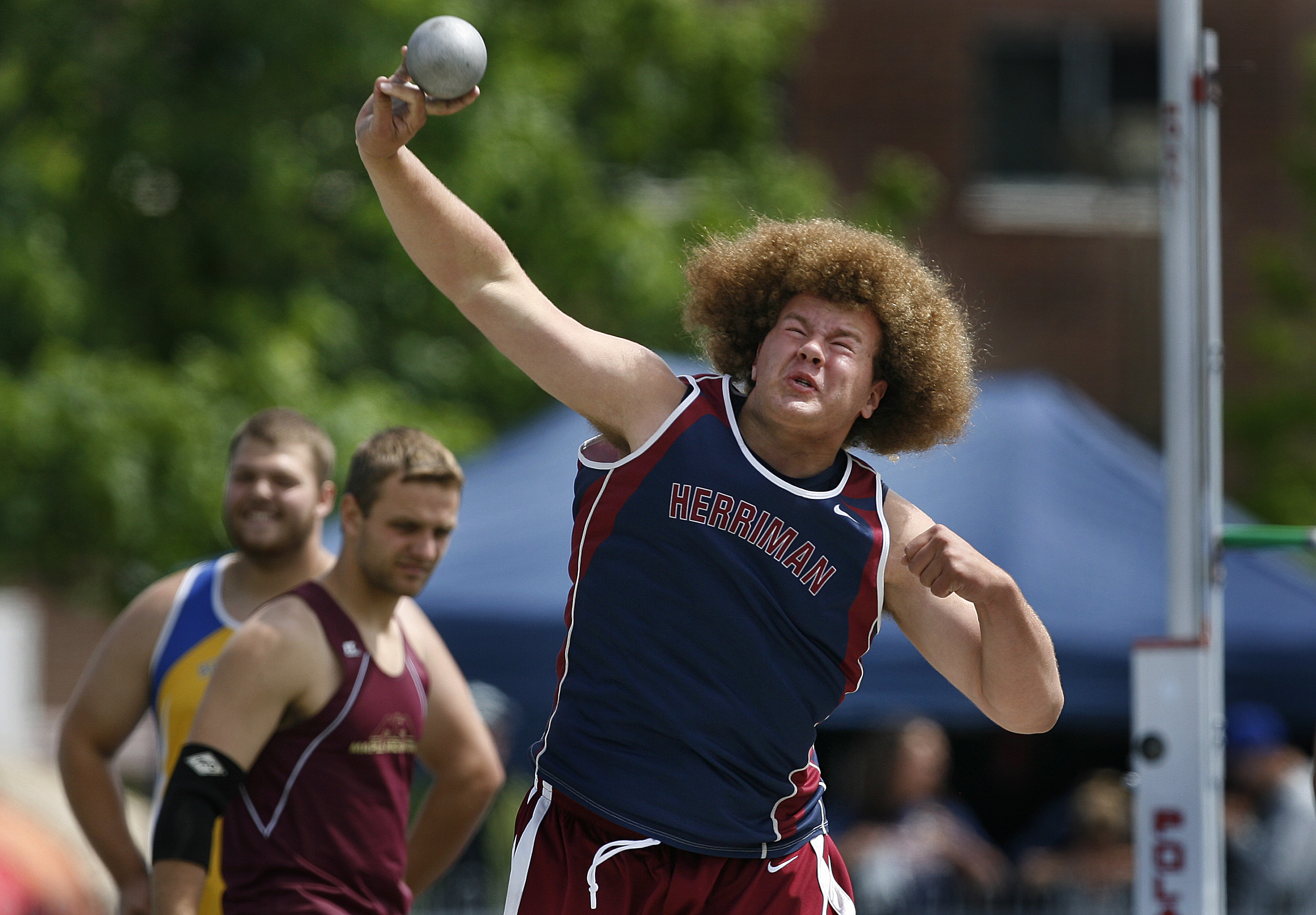 Some of the top college teams in the country recruited Herriman's 6-foot-5, 275-pound offensive tackle Andre James. The UCLA commit looks like the top player at that position going into the season.
Which team has the most difficult road schedule and the longest in-state road trip this year?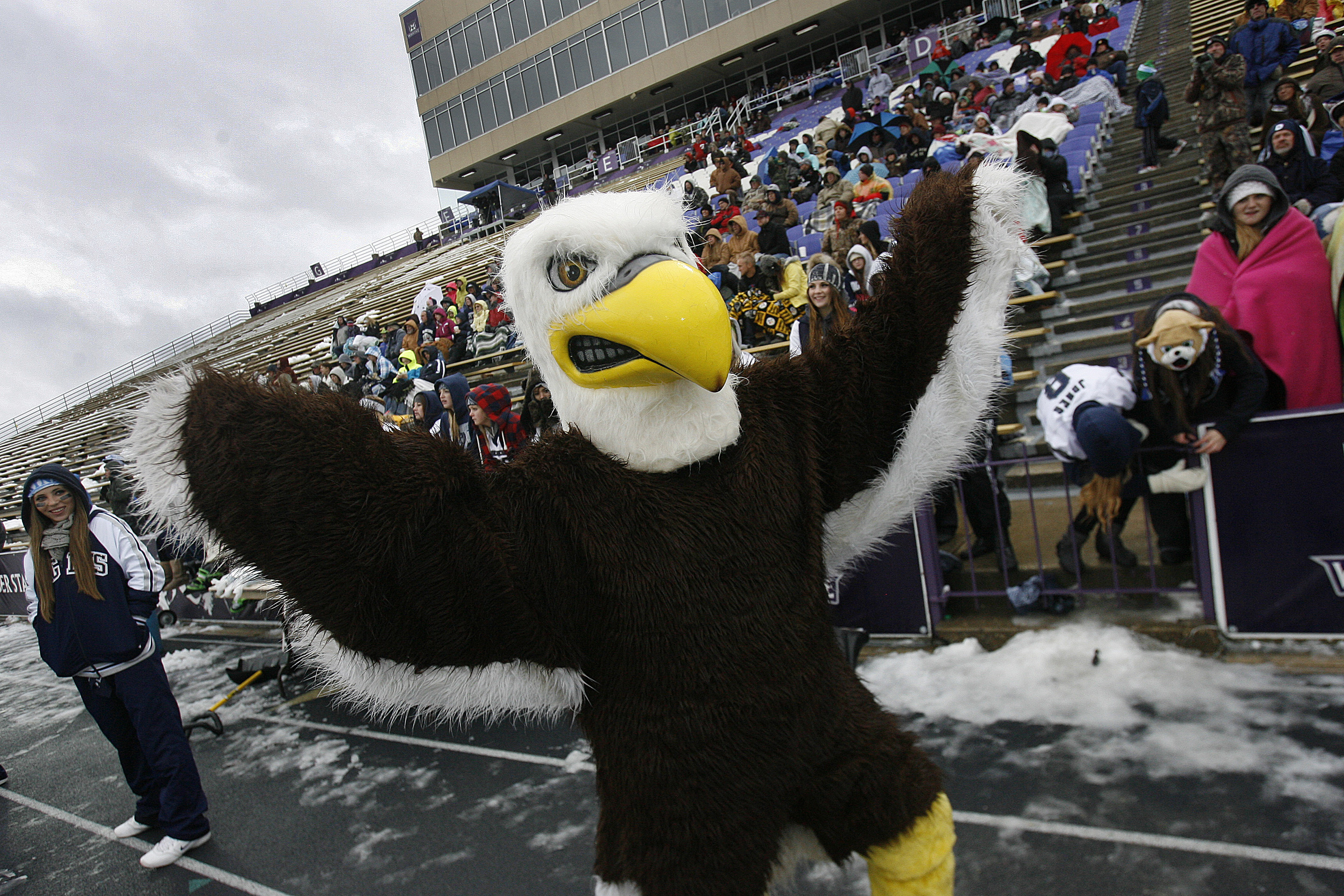 Pity poor Class 1A Rich. The Rebels have only three home games. In a span of eight days, they will drive 1,516 miles in a bus. Rich plays at Milford on Sep. 19, which is a 318-mile, 51/2-hour journey one way. The next week, they drive close to eight hours and 440 miles one way to play at Monticello.
comments powered by

Disqus