This is an archived article that was published on sltrib.com in 2016, and information in the article may be outdated. It is provided only for personal research purposes and may not be reprinted.
Rick Walton says there's no shortcut to successful writing. But the advice he's shared with fellow Utah children's authors for two decades is the closest you might get to a secret formula:
It's the answer to a multitude of writing problems — an uncooperative plot, self-doubt, a manuscript's rejection.
And, he counsels: "You achieve more by working together than alone."
For Walton and his disciples, success and readers aren't finite commodities to be squabbled over. Utah authors recommend one another's books to readers and stand in line at fellow writers' book launches to get signed copies of novels whose hard-fought creation they've been privy to, via relationships fostered by Walton.
"Rick has built this community of authors who are invested in each other," says best-selling fantasy author Jennifer A. Nielsen. "If you look at how many nationally ranked authors Utah has produced, Rick's philosophy has borne out — the way we are successful is to support each other."
Bloomsbury Children's, for example, publishes Utahns Shannon Hale, Jessica Day George, Lindsey Leavitt, Kristyn Crow, Bethany Wiggins, Amy Finnegan and others. "The literary community in Utah is especially supportive," says its editorial director, Catherine Onder, "which may contribute to this cluster of creative minds writing for children."
Hale, George, Nielsen and fellow Utahns Ally Condie and James Dashner are regulars on The New York Times best-seller list. Hale and Dashner have seen their books adapted into movies. Sara Zarr's "Story of a Girl" was a National Book Award finalist, and Hale won a Newbery Honor.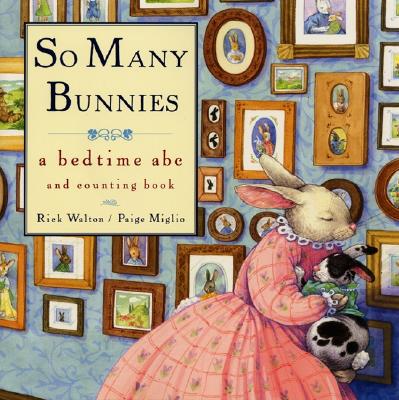 All of these authors have been encouraged by Walton, who, though not a household name, has published more than 90 picture books and written, in his estimation, at least a thousand. And through Walton and his Rock Canyon listserv, an email group for Utah children's authors that he created in 2001, they've found friendships and connections that stoke their writing and enrich their careers.
The Times in 2013 offered a different explanation for why the Beehive State has a volume of prominent children's authors second only to big-city publishing hubs: These must all be prudish Mormons, afraid to grow up and write real books for serious adults.
Utah authors recoiled. They publish books for children and teens, they say, because they want to, and because they get support that allows them to.
"People who might have written for adults ended up writing for children because they had mentors and role models and conferences and opportunities," Hale says.
"Any time any interviewer over the years has asked me about Utah and what makes it unique, I always say Rick Walton," she says. "He is just the heart, the beating heart of this community."
Walton seemed a bottomless source of support. Then he collapsed at a writers' conference in early 2015 and was diagnosed with a brain tumor.
Now Walton, 58, lives in a care center in Orem. He's lost 70 pounds, much of his hair and the use of one hand. His voice has been reduced to a whisper.
The advice he gives isn't as expansive as it once was, but a book without Walton's input is unfathomable to the writers who've relied on him since Day One of their publishing journeys. They visit him several times a week to read to him from their new projects, paint his fingernails and help him sip water.
"He's a brother and a father to so many of us," Finnegan says. "No one has wanted to chance not being able to tell him what he's done for them."
'Worth the time you took' • Provo High School English teacher Joyce Nelson was the first to suggest Walton's skill for "short and funny" would be perfect for picture books.
Walton started writing and didn't stop as he picked up and put down other pursuits during his 20s — a stint at Provo's parks and recreation department, a semester of graduate-level business school at Brigham Young University, a couple of years as an elementary school teacher.
He sent picture book manuscripts to more than a hundred publishers. None bit, but one appreciated Walton's humor and asked him to try writing a joke book. Walton's first book — "Something's Fishy!: Jokes About Sea Creatures" — was published when he was 30. It was the first of more than a dozen he wrote for Lerner, one of the largest children's publishers in the country. Eight were featured on "Reading Rainbow."
His first picture book was published five years later, in 1992. Walton began writing full time, publishing several books a year throughout the '90s, while his then-wife, Ann, worked as a computer programmer.
With his quick wit and the rhythm he'd honed singing in a barbershop quartet and playing guitar, Walton found he could write a book in a single day. "Mrs. McMurphy's Pumpkin," for example, had its roots in a sleepless night.
Walton, by then a father of five, decided to make up a story to pass the time. If it was boring, it'd put him to sleep, he reasoned, and if it was good, he'd have a story.
Cycling through the letters of the alphabet, he picked P, which led him to pumpkin, which led him to jack-o'-lanterns, which sparked his often-dark sense of humor to imagine an evil jack-o'-lantern that wants to eat an old lady. He went downstairs and wrote his first draft in 20 minutes.
But it took Walton months of exacting revisions to polish his initial outpourings into his magical-seeming rhymes and wordplay.
Picture books are like poetry, Walton says; you have to express a lot in just a few words, which means each word has to be perfect. That's "not always easy to find," Walton says, "but it's worth the time you took."
Normally known as easygoing, Walton is "fierce" about the flow of picture books, says Mette Ivie Harrison, Walton's former sister-in-law.
Asked to critique a manuscript, "he would underline places where the rhythm was wrong, where the rhyme was off," she says. "He did not let people do slant rhyme. You did a full rhyme; children expected a full rhyme."
Harrison — author of young-adult fantasies and, more recently, adult mysteries — was 12 when Walton married her older sister. Harrison had set her sights on being a writer at age 5, so Walton hosted a "writers group" for her and her friends.
Years later, when Harrison started teaching at BYU, Walton invited her to another group — open to any adult who wanted to write. That sometimes meant amateur authors presenting rough, cringe-inducing manuscripts for critique.
"This is not my shining moment," Harrison says, "but I remember getting together with a couple of other authors in the group and having kind of a rebellion and saying, 'We don't want this group to be open to idiots.' "
The membership, Walton responded, would not be changing.
"I believe strongly in this idea that anybody can become a writer if they just keep doing it for long enough," Harrison recalls Walton explaining. The writers who didn't want to take criticism wouldn't come back to the group, he told her, and those who stuck with it would eventually find their way.
"I was in that group for 10 years," Harrison says. "Looking back, I'm astonished; I think everybody in the group is published."
'Put your life into that story' • In 1993, Carol Lynch Williams was on bed rest in Utah County during her fourth pregnancy when her phone rang. It was Walton, then a stranger, who'd found out she was having a book published and called to welcome her to the club.
They bonded over their "book babies" and later planned the state's first children's writing conference.
With co-conspirator Cheri Earl, Walton and Williams have put together dozens of conferences in Utah — the biggest being Writing & Illustrating for Young Readers, held annually since 2000 — bringing in agents and editors from New York and helping fledgling writers network and navigate the publishing world.
Native Idahoan Jessica Day George spent eight years trying to get published while living on the East Coast, working in bookstores and writing in her spare time. The only writing conferences were hours away in New York. Within months of moving to Utah in 2001, she'd gone to two writing conferences — one just a mile from her house — and met her agent and editor. She's since published more than a dozen fantasy novels.
Finnegan joined one of Walton's writing workshops in the early 2000s and soon was a conference regular.
When Williams first read Finnegan's work, "I said, 'You're going to publish,' " Williams recalls. "I don't remember how many years ago that was. But she worked and worked and worked and worked, and one of my most exciting moments was when I found out she had a book accepted." Finnegan's first novel, "Not in the Script," was published last year.
Walton extends his "just keep going" strategy to the drive to be published. If agents and publishers don't want your book, he says, go back to the beginning and start writing the next one, both to improve your odds of publication and to have something to focus on besides rejection.
It's the most challenging part of writing.
"You put your life into that story," he says. "And you have this fantasy of somebody discovering it and launching it into the stratosphere. That doesn't happen."
Citing Walton's influence, Harrison estimates she wrote 20 full novels before one was published. Ignoring the self-doubt, she says, is the only way to battle the blinking cursor and muster the will to send out manuscripts after dozens of rejections.
Walton's "eternal optimism" and "vast capacity for creativity," Harrison says, made him a prolific and wonderful writer, but left him less focused on being a husband and father.
First-time and full-time authors all say that finishing a book requires rising an hour or two before the kids, scribbling through lunch breaks, declining invitations for a night out — shutting out anything that doesn't further the novel's progress.
"I benefited very much from Rick as a very giving writer," Harrison says. "But as a sister-in-law, I have more mixed feelings.
"He always planned for the rosiest scenario rather than the likeliest one," she says. It was always the next picture book that, he knew, would be the one to make his family millionaires. Budgeting was not in his wheelhouse. It fell to Harrison's sister to be the pragmatist, the one to say no.
They divorced 2½ years ago after nearly 20 years of marriage.
"People who live the creative life … you see this tiny sliver of who they really are," Harrison says. "And you don't see what goes into becoming a creative person, and the sacrifices that have been made, either consciously or unconsciously."
'What Rick gave us' • After years devoting her daytime hours to writing, Finnegan says, she has just one close friend who isn't connected with publishing.
"Writing is such a solitary thing," she says. "I know that some of the biggest authors are very lonely people, with very few friends outside of the writing community."
Some of that isolation is offset by the camaraderie of Walton's Rock Canyon email list, now with 200-plus members.
"Rock Canyon gave people a chance to realize they weren't working in a vacuum, and that there were people around the state doing the same thing," says Chris Crowe, a professor at BYU, where Walton began teaching part time in 2000.
Hale says she uses the listserv as much as anyone, even with 20-plus books under her belt. "You've got people who have their very first book contract, through people who have multiple best-sellers, to people who've been publishing for 50 years. … And when anyone has a question, there's somebody there to either give ideas or just listen and validate."
Often, that person was Walton. Hale would post an experience, thought or struggle, kicking off a helpful discussion, but later receive "a huge long email" from Walton, she says. "He's taken his entire workday to respond extensively and privately to my question." And Walton would give the same time to unknown authors who'd just signed their first contracts.
Rock Canyon authors confide and collaborate, their relationships transcending the lines between competing publishing houses and genres. Crowe, author of the award-winning "Mississippi Trial, 1955," points to a recent discussion on the listserv. A mother asked for advice on how she could balance writing with raising kids. "It evolved into a long discussion," Crowe says, encompassing the bigger philosophical picture "that it's OK to pursue your dreams and develop talents" as well as practical tips — getting a baby sitter, coordinating schedules, finding ways to write on the go.
"It's more competitive if you're somewhere like Ohio or New York or San Francisco, where you're all screaming to be heard," says Claire Kirch, a longtime Publishers Weekly reporter who wrote in 2014 about Utah's striking roster of children's authors.
"That's what Rick gave us — our friends," Finnegan says. "People who understand our world."
' 'Twas brillig' • Walton was diagnosed with Parkinson's in his late 40s, Williams says. It exacerbated his already restless habits, turning his movements jerky, and he was often in pain. He eventually was unable to drive and quit teaching at BYU, though he found a ride to most book events.
The symptoms also masked the tumor that was growing in his brain. It wasn't discovered until after Walton fell at the March 2015 Writing & Illustrating for Young Readers conference. After surgery to remove it, he had to learn to speak again.
Crowe was visiting during a speech therapy appointment when Walton launched into a frenzied whisper. Crowe leaned in — and realized Walton was reciting Lewis Carroll's nonsense poem "Jabberwocky."
The therapists "probably thought he was having a stroke," Crowe says. "But it was his way of showing, 'My brain's fine.' "
Months later, Walton's voice is still halting, each sentence an immense effort. Yet, Williams says, his voice has come back fully as he's read a book to one of his grandchildren.
His newest book, "Girl and Gorilla," out this month, is based on his life — he's the gorilla. The dedication is written to the grandchildren who will likely grow up without him, offering them classic Walton advice: "Hold someone's hand and keep walking and you'll get there."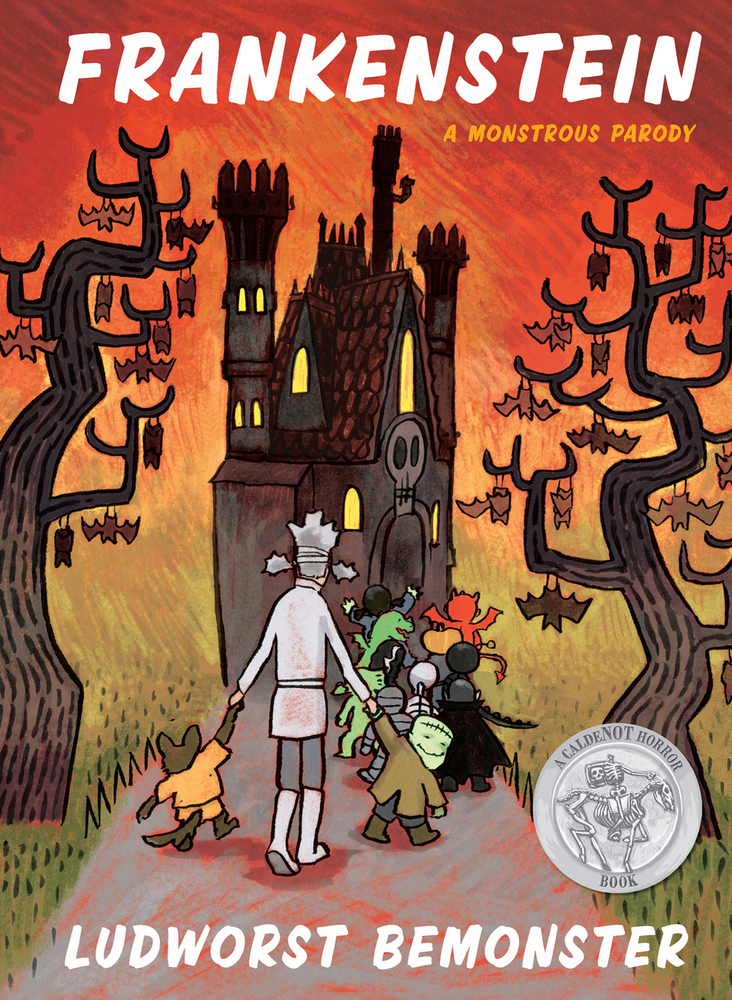 He writes for kids, he says, because "they're the coolest," and because you can explore anything in a picture book. In 2013, he published "Frankenstein," a creepy yet spot-on parody of the classic "Madeline" by Ludwig Bemelmans. It's one of Walton's best-known books, though his name appears only on the copyright page. Ludworst Bemonster gets credit on the cover.
In the works: "Worm for President," a years-in-the-making passion project about a stick worm with political aspirations.
"He still has a million ideas," Williams says. "I think it's kind of a crummy thing, this writer who can hardly talk."
Williams often serves as Walton's translator, warmly scolding him to raise his voice and filling in the blanks when his words fail. She visits him several times a week, sometimes bringing a copy of a new book recently published by one of the hundreds who took a class from him at BYU or found their agent through him.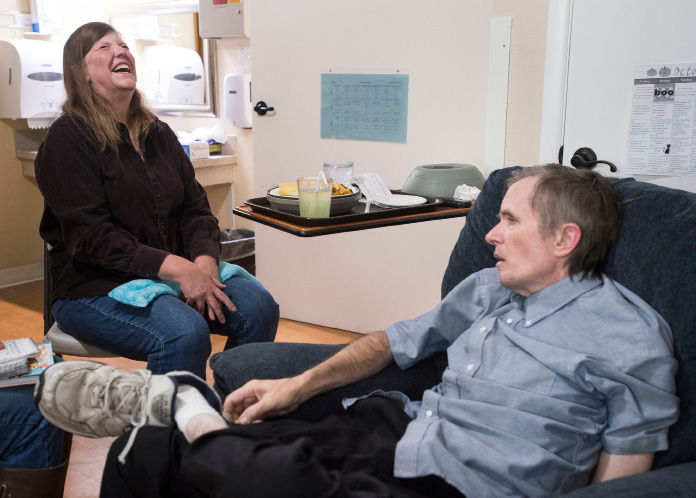 Walton can seem especially listless, the tumor's impact visible, when he's asked about his past. But he becomes energized, his mind churning with clearly more than he can express, when the topic is other writers, or readers, or what's ahead — his ideas for new projects, the future of new technology that will allow more people to be published. Books and their writers are what sustain him, especially now.
Hale had planned for fellow writers to lampoon Walton at the end of Rock Canyon's first group retreat in 2014, months before his tumor would be discovered.
"I thought people would roast," Hale says, "but everybody just gushed."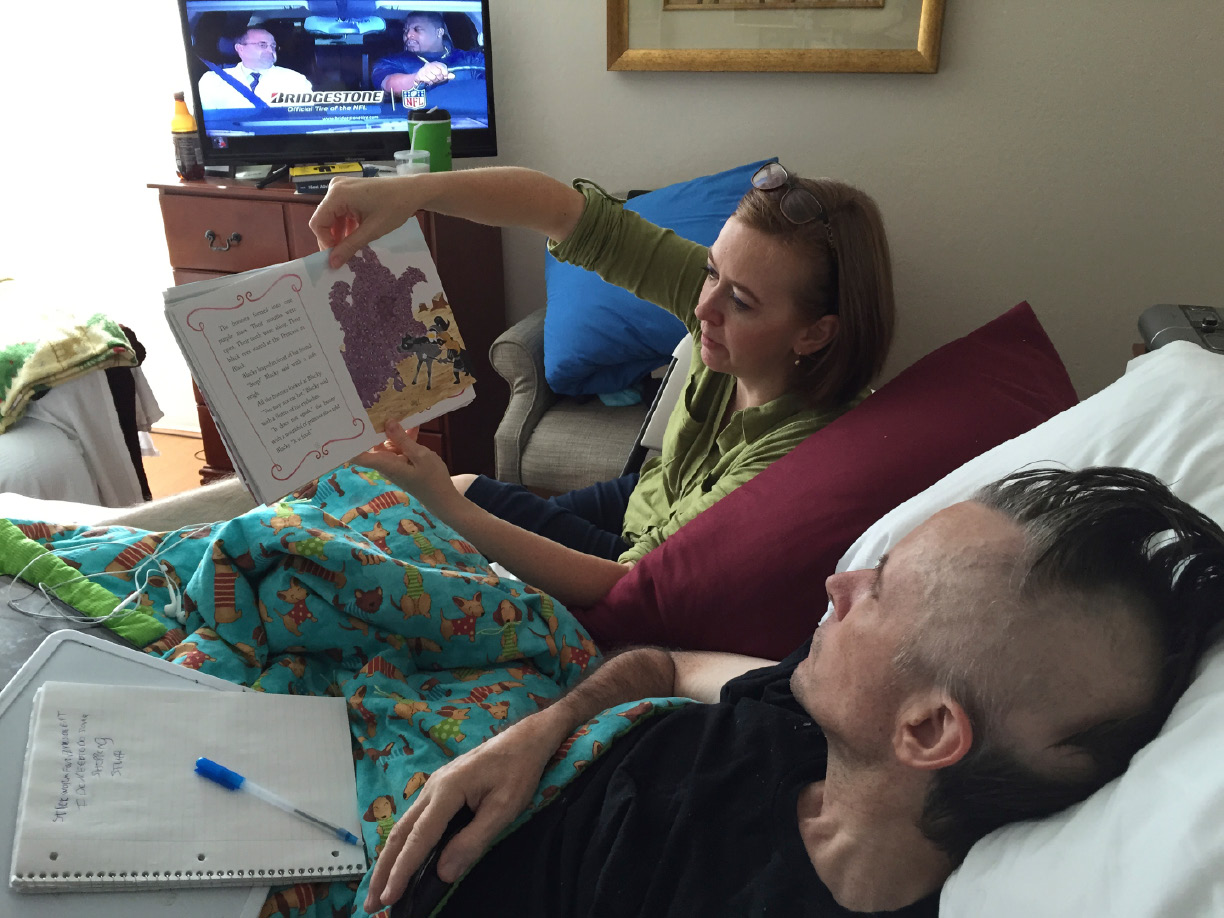 The timing was serendipitous. Since the community found out about Walton's tumor, "it's been our goal to make sure he knows how much he's meant," Hale says, "and that he feels the same support and love from all of us that he's been giving to everybody all these years."
"He never wanted to talk about himself or his books," Crowe says. "He loves talking about the business or ideas. He's not a self-promoter. Because he's so understated that way, we were taking him for granted."
Walton unexpectedly rallied enough to attend the second-annual Rock Canyon retreat in August and be among his people again.
It's impossible to know what the future holds, so Utah's writers keep writing, and Walton keeps following his own advice.
"If you keep at it and don't give up you'll eventually get there, wherever 'there' is," he says.
Kristyn Crow, author of "Zombelina" and other picture books • "Rick was my mentor when I was a nervous writer toting around a weird manuscript with scat rhyme. He convinced me I had a unique ability and got me connected with the right people. He was encouraging and an outstanding teacher. He's the reason I'm published, and I owe him so much. How do you properly thank the person who put you on the path to your dreams?"
Jennifer A. Nielsen, best-selling author of "The False Prince" • "When I got my publishing contract, I literally didn't know another writer in the state. … I was this absolute outsider. Someone, probably at a bookstore, told me to contact Rick Walton. I found him online and told him who I was. He immediately brought me into the community: 'Let's get you in this email group, we've got this event happening that you should come to.' … Rick understood the value of community for writers and what that could do."
Jennifer Adams, editor and author of the best-selling BabyLit board books • "I edited Rick at three different publishing houses … I was his editor, yet he was a mentor to me."
Amy Finnegan, author of "Not in the Script" • "We're not just writer friends, but true friends. I don't think any of us would be as far as we are without his insistence that we're a community. That's why we are so successful; we have followed Rick's example."
Shannon Hale, best-selling and award-winning author of more than 20 books for children and adults • "I think he actually gets more pleasure, more joy, out of helping other people, than from seeing his own personal success. He's not always a recognizable name nationally, despite how many books he's published. But locally, you can't meet anybody in the children's book community who doesn't know Rick. ... "He's affected so many people's lives, and made everybody feel like, 'Rick and I had a special relationship.' Fifty people are like, 'No, he's MY best friend.'"
Chris Crowe, author of "Mississippi Trial, 1955" and other award-winning civil rights novels • "As a writer, Rick is so well networked, and he's just been very encouraging and inviting. Some people are kind of exclusive with their talents, and Rick has never minded sharing resources, introducing people to agents. He has a mind that goes a million directions at once. He's always got something cooking."
Ann Holman, manager at The King's English Bookshop in Salt Lake City • "He is the smartest person I've ever met in terms of what we need to be thinking about for the future — where the book industry is going, what we could be doing to be original and interesting. And by 'we' I mean indie booksellers and also authors. He was always keeping an eye open for how he could help people. I fondly remember sitting and listening to him and thinking, 'Wow. If you could bottle this and sell it, you'd be a millionaire.'
"'Frankenstein' is the funniest, most clever re-doing of 'Madeline.' And that's not easy to do. A lot of authors will do this kind of stuff but the rhyme scheme is off, or the pictures are slightly off. As a bookseller, you'll go, 'This just isn't quite right.' I see that every day. Frankenstein is pitch-perfect."