This is an archived article that was published on sltrib.com in 2016, and information in the article may be outdated. It is provided only for personal research purposes and may not be reprinted.
Hildale • Jessica Rohbock was 16 and thinking of leaving the Fundamentalist Church of Jesus Christ of Latter-Day Saints.
So her father did what parents here have done for generations when their children have problems. He sent Rohbock to the polygamous faith's bishop. Since 2007, that has been Lyle Jeffs.
Lyle's words weren't consoling.
"You are a lost cause and a horrible example," Lyle told Rohbock, according to an account she wrote recently and provided to The Salt Lake Tribune. "The devil is using you as a tool to snare the hearts of the other young people.
"You and your sisters have always been the bicycles of the town. Everyone takes a ride."
People who have long known Lyle say he always has had a temper, been a blunt talker and often is rude toward women. And, like his father and infamous brother, Lyle doesn't counsel people by discussing mistakes he has made in life.
"They bring up your faults, but they never acknowledge their own," said Wallace Jeffs, a half brother.
With his older, full brother Warren Jeffs — the religion's president and prophet ­— incarcerated since 2006 and likely to die in prison in Texas, Lyle has taken on dual roles as clergy and the church's chief executive. Lyle, 55, stands to inherit the church if he outlives Warren, who is four years older.
Lyle, in his brother's name, has enforced rigid doctrines unlike any the faith has had before, former members say, with bans on marriages, sex among spouses and a grocery list of foods, such as beans, milk, sugar and chocolate. No one is allowed to read or watch secular media or view the evidence law enforcement collected against Warren in Texas. Lyle also has evicted perhaps hundreds of men, women and children. Others have left on their own.
"Uncle Lyle," as most of the faithful call him, will be one focus of testimony at next month's civil rights trial in Phoenix, where the U.S. Department of Justice will argue that the municipal governments of Hildale and adjacent Colorado City, Ariz., follow his orders and discriminate against people out of favor with his family. Earlier this year, the U.S. Department of Labor ordered Lyle, some FLDS businessmen and the church itself to pay fines totaling almost $2 million for using children and unpaid labor during a 2012 pecan harvest. The fines remain under appeal and have not been paid.
There's no record, however, of Lyle ever having been charged with a crime.
Meanwhile, Lyle's divorce from his legal wife was finalized in December. He's believed to still have eight spiritual wives and about 60 children.
Lyle did not respond to multiple interview requests, nor will anyone who is in good standing with the FLDS speak to reporters about him. People who have left the church and public documents describe how Lyle used money generated through business dealings to gain influence and how he believes he is on a mission from God to be a great man among the FLDS.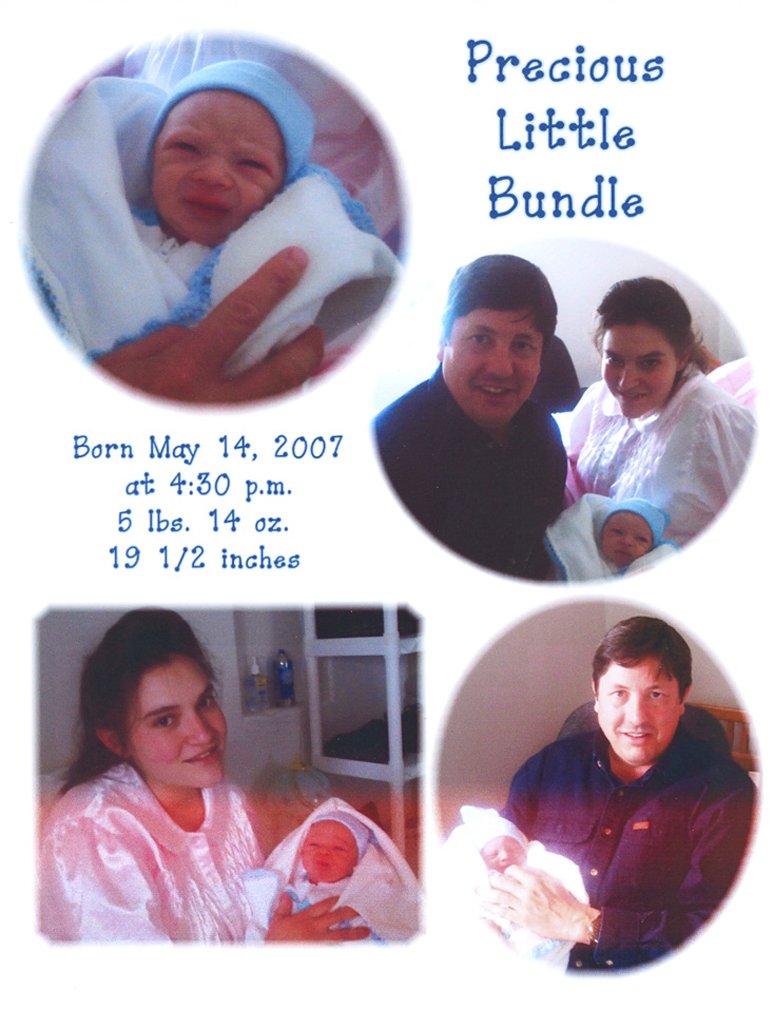 Lyle Jeffs and his plural wife Mable Jessop hold a newborn child in this keepsake dated May 14, 2007, made by the FLDS and later seized by Texas law enforcement. Lyle was 47. Jessop was 19. Courtesy photo.
Wallace Jeffs has a distinct memory of Lyle rolling down the window of a truck, facing a woman on a Salt Lake County street and yelling a crude sexual invitation, using the f-word.
Ben Thomas worked with Lyle and other FLDS men on construction crews. Thomas said he was stunned when Lyle once saw a woman and said, "I'd like to bend her over," then uttered that same expletive.
Most FLDS men don't even swear, much less degrade women in public. But Lyle has never been just another FLDS man.
He was born in 1960 — the third son of Rulon Jeffs' fourth wife. Rulon became the FLDS president and prophet in 1986.
Lyle stood out physically, says Wallace, who is 13 months younger than Lyle. While Lyle wasn't as tall as some of his full brothers, he had broader shoulders, looked more like his father than did his brothers and was a better athlete than most of the FLDS kids. Wallace remembers Lyle consistently beating him at tennis matches played on the court at Rulon's home.
Rather than being humble, as FLDS children are supposed to be, Lyle bragged about his prowess. Warren was passive-aggressive in how he put down other people, Wallace said; Lyle was in your face.
"Lyle's always been very cocky," Wallace said.
Steed, Wallace said, believed her family had a bloodline superior to other FLDS families and instilled that belief in her children. She would tell Rulon when Wallace and other children misbehaved, Wallace said, but would not report her own kids and would defend them when they were accused.
Warren graduated from Jordan High School, but by the time Lyle was school age, Rulon had created his own school, called Alta Academy, at his home. Lyle studied there until the eighth grade, when the school's curriculum stopped. Wallace said he and Lyle went to work at their father's jewelry shop for a few years.
At 18, Lyle went to work for a construction company owned and operated by "gentiles," as the FLDS call outsiders. Wallace says he believes it was working there that Lyle picked up the foul language.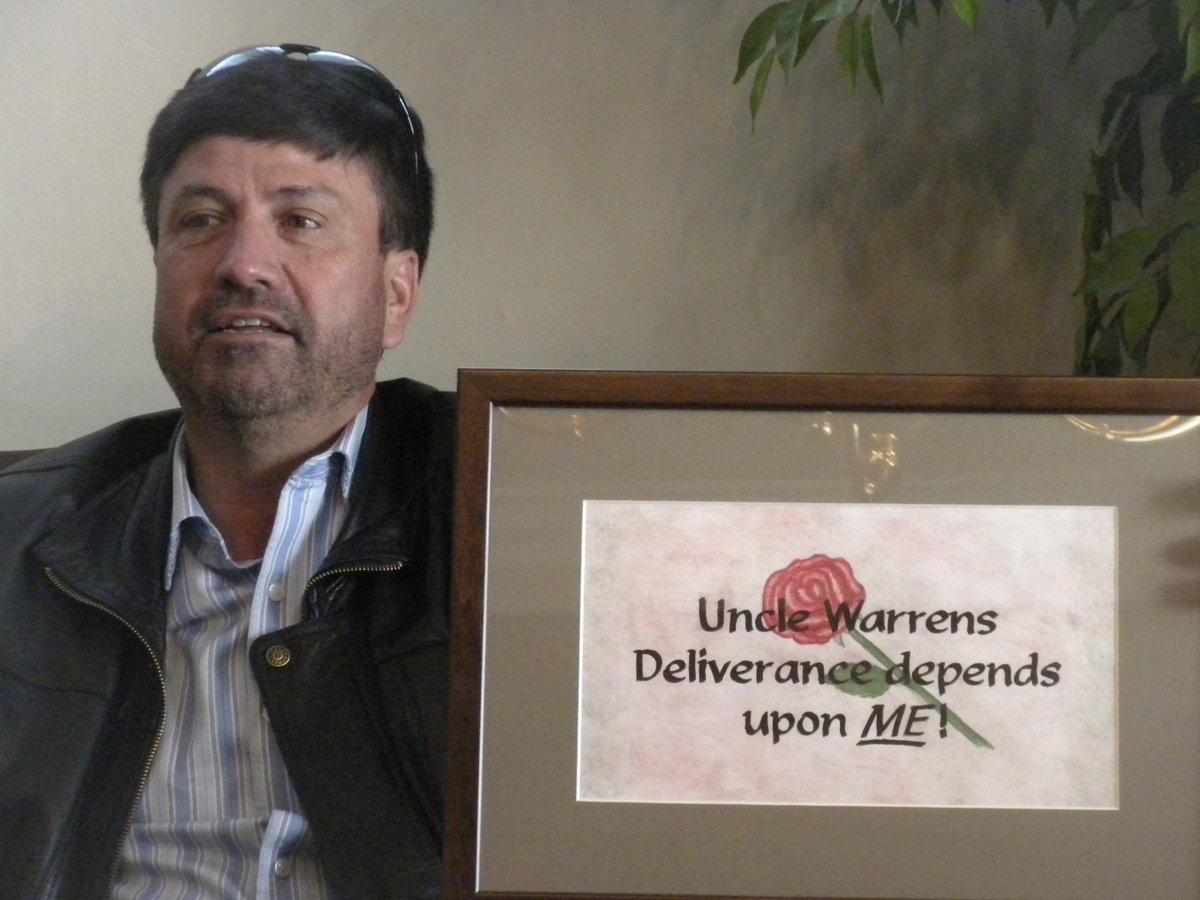 Wallace Jeffs, a younger half-brother of Warren and Lyle Jeffs, holds up a drawing found in an FLDS school in this photo from January 2013. Courtesy photo.
In August 1983, Lyle married for the first time. Charlene Wall was 18 and became Lyle's legal wife. The couple would go on to have 10 children, but the marriage was difficult.
In a custody petition she filed earlier this year, Charlene wrote: "Of Lyle's multiple wives, I was never the favorite because I have a mind of my own."
In 1985, Rulon gave Lyle and Charlene a 5-acre plot next to other FLDS families in Herriman. Wallace lived next door. He said he would hear Charlene screaming, followed by the sounds of Lyle leaving the house, walking to his car and driving away.
Lyle founded his own company, Red Haven Construction, in 1987. Wallace was a co-owner of HydraPak Inc., the company best known for manufacturing the faulty O-rings blamed for the space shuttle Challenger explosion. Wallace said HydraPak gave Red Haven its first job — an expansion of a HydraPak building.
Wallace alleged that Lyle overbilled HydraPak by $50,000 and complained to Rulon, but said Rulon told him to pay the bill.
Red Haven focused on commercial remodeling, then moved into pouring concrete for new construction. Wallace said Lyle wanted to turn Red Haven into the biggest construction company in the country. Two years after he founded Red Haven in Utah, Lyle founded an Arizona construction company he called Northern Star Corp. Warren installed and operated computers for the companies.
But the companies never made money, according to Wallace and Dowayne Barlow, who worked as an estimator for Red Haven. Barlow said he often went without being paid. In dictations later seized by Texas authorities, Warren said that his father loaned Red Haven and Northern Star $250,000 and was never repaid. (It is unclear if the money came from Rulon himself or church funds.) Warren also recounts how a construction firm run by his mother's family, Steeds, Inc., absorbed Lyle's businesses in the hopes of making them profitable.
Despite not making a profit, or maybe because of not making it, Lyle found a way to generate money.
Wallace and Barlow said Lyle repeatedly went to other FLDS businessmen asking for money so he could make payroll. Simultaneously, Lyle was telling employees they would have to go without pay or accept only the pay they needed to survive. Wallace and Barlow suspected the money Lyle raised was going to Rulon or the church.
Barlow calls this the beginning of the United Order that Warren and Lyle would officially start years later for the people they deemed worthy and who were willing to give money and assets to the church.
Rulon started inviting Lyle to lunch. Wallace believes the money earned Lyle attention from his father.
"If you got to go to his lunches, you were in his inner circle," Wallace said, "and the only way you got invited to that was money."
Lyle started looking for ways to take control of businesses owned by other FLDS men. Barlow said Lyle drafted a plan to move all FLDS businesses into one holding company. Lyle had a flow chart professionally printed on 11-by-17-inch paper. Lyle was at the top of the chart.
He went to business owners telling them to report to him, Wallace and Barlow said. But when Rulon saw the chart and heard the plan, he said no, according to Barlow, who was at the meeting.
In the midst of Lyle's business career, Wallace said, Steed was pushing Rulon to give patriarchal blessings to her children. Such blessings are a tenet in the mainstream Church of Jesus Christ of Latter-day Saints, but Rulon didn't believe in them for the FLDS, Wallace said. Rulon, however, agreed under pressure from Steed.
During Lyle's blessing, Wallace said, Rulon told Lyle he would one day be a bishop in the FLDS faith.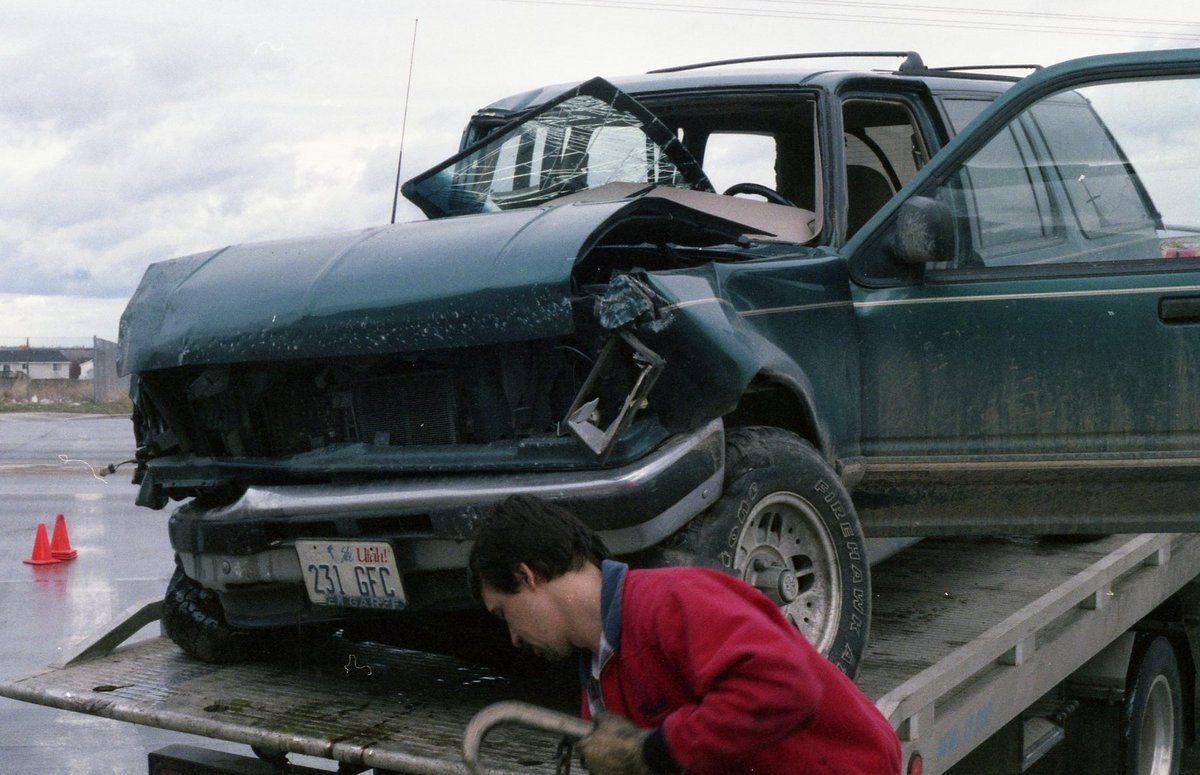 A tow truck operator hauls away Lyle Jeffs' Ford Explorer following a 1998 crash. Photo courtesy of West Jordan police.
The Chevy Suburban ran through the red light on Bangerter Highway. It hit the passenger side of Lyle's Ford Explorer broadside as Lyle drove west on 9000 South.
It was Lyle's 38th birthday. He spent the weeks that followed at a hospital with, according to family, a broken back, head injuries, three broken ribs and cuts around his eyes. No one else was in the Explorer.
A few years earlier, Wallace said, Lyle had been injured when he fell 2½ stories onto dirt while trying to install trusses on a new house in Sandy. Those two accidents, family members say, made Lyle a different person.
Lyle began telling people God had saved him so he could become a great man in the church. Lyle became more religious and stricter in enforcing the doctrine set by his father and Warren, who had become his dad's caretaker and mouthpiece. Wallace said Warren and Lyle had not been particularly close growing up, but were loyal to each other and gained esteem with their father at about the same time.
Lyle's advancements and changes came while he was expanding his family. About 1994, he married a second wife, Pauline Barlow. In 1999, according to church records seized in Texas, he married Dianabel Barlow. More marriages followed in the 2000s, according to the records.
Thomas Jeffs, Lyle's eldest son, said he attended the ceremonies when his father married Pauline and Dianabel. Eventually, Lyle's marriages became so common that he didn't even tell his family in advance.
"He'd drive up in a driveway with a new girl," Thomas said.
In 2003, according to the Texas records, Lyle married a 16-year-old girl at a ceremony Warren performed in Hildale. The girl was the same age as Thomas and had gone to school with her.
Some 2½ years later, the Texas records and interviews show, Lyle married a 17-year-old girl on the Arizona side of Lake Powell.
Thomas said his parents' marriage troubles increased as soon as Pauline joined the family. He believes most of the family's conflicts arose from the incompatibility between first wife Charlene, his mother, and Pauline.
"She was the new wife," Thomas said, "so he was there to please her."
Pauline soon gained what Thomas describes as "favored wife status," and, in later years, Thomas, who left in 2013, noticed Lyle favored Pauline's children.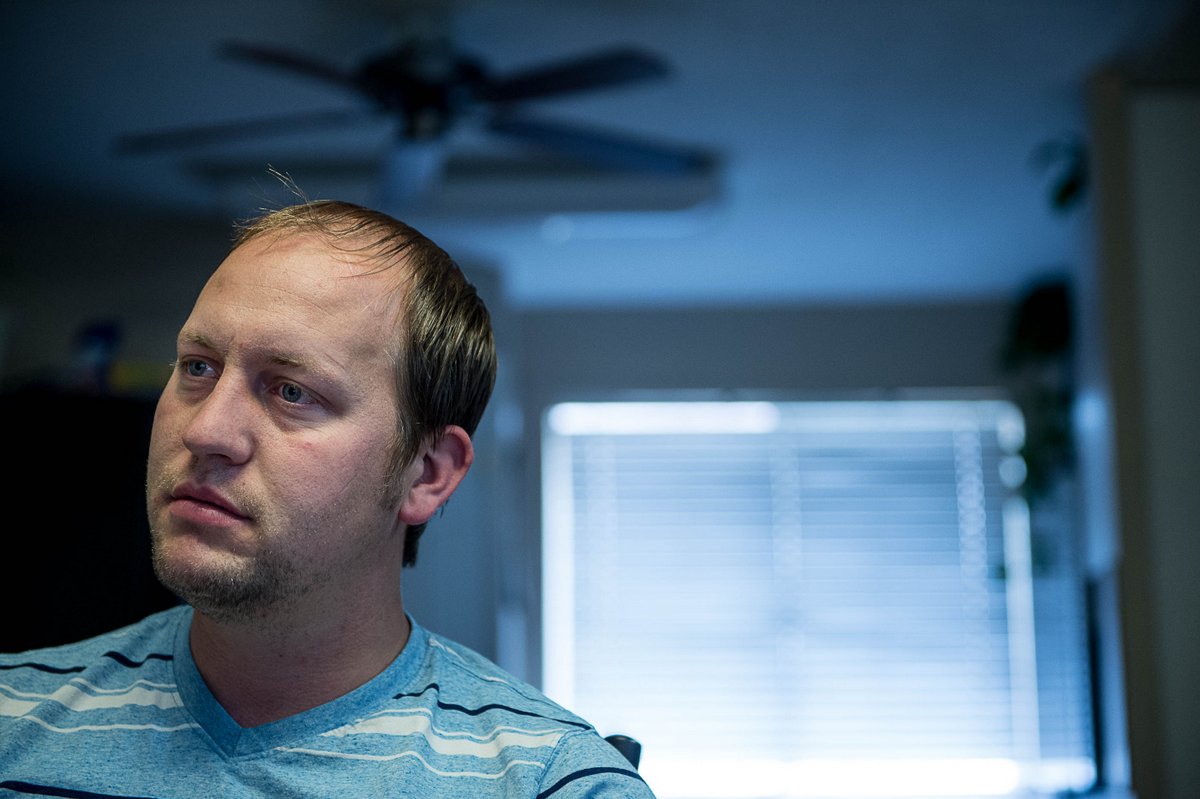 Thomas Jeffs, Lyle's oldest son, sits in Colorado City, Ariz., on Feb. 26, 2015. Photo by Trent Nelson, The Salt Lake Tribune
As the 2000s began, two major events took place in the FLDS. First, Warren or Rulon — the father's health was so poor by then that Warren was often speaking on his behalf — predicted Salt Lake City would be destroyed after the 2002 Winter Olympics.
FLDS members in Salt Lake County were instructed to sell their homes, give the money to the church and move themselves and their businesses to Hildale and Colorado City, the faith's traditional home base and collectively known as Short Creek. Lyle and Charlene let the Herriman house go into foreclosure in 2002 and moved south.
It was the first time many Short Creek residents had lengthy interactions with Rulon, Warren, Lyle and other members of Jeffs family.
The next year, Warren gave Lyle his first serious church calling. He made Lyle the second counselor to then-Bishop of Short Creek William E. Jessop — simply known as William E. among the FLDS. Warren also directed William E. to meet with Lyle and the first counselor, a man named Nathan Carter Jessop, three times a day.
In a recent interview, William E. said he barely knew Lyle until he was assigned to him. All appointments from the FLDS prophet are believed to be divinely inspired, so William E. didn't have a problem with Lyle assisting him. Lyle helped William E. fulfill his duties, including counseling the faithful, leading church services and allocating FLDS resources.
But it soon became clear, William E. said, that Lyle was there to ensure he followed Warren's directives and to report to Warren on what William E. was doing.
"I have to confess, I kind of wondered about him — just the way he did things," William E. said.
Lyle was blunt, forward and not considerate when speaking with people, William E. said. He saw Lyle use church materials and laborers to improve his home at a time when the FLDS were supposed to be sending resources to the massive ranch being built outside Eldorado, Texas.
"I didn't feel like I had the authority to correct him, particularly," William E. said.
Warren was arrested in 2006 outside Las Vegas on Utah charges of being an accomplice to rape and has been incarcerated ever since. In October 2007, Warren gave a revelation from jail saying William E. no longer held the priesthood. Lyle was soon elevated to the bishop of Short Creek.
In April 2008, Texas and federal law enforcement raided the ranch outside Eldorado. Weeks later, Willie Jessop, a church spokesman who also was acting as a liaison between the church and law enforcement, briefed Lyle and other high-ranking FLDS men on what had been found, including evidence that Warren a few years earlier had sex with 12- and 15-year-old girls he married as plural wives.
"Lyle's response was, 'You don't have the right to judge what the prophet does,' " said Roy Allred, who was then responsible for caring for Warren's family.
Like any clergy, Lyle is expected to counsel parishioners having troubles related to children, health, money or any other problem for which they seek spiritual guidance. Allred remembers Lyle acting respectfully during these counseling sessions, particularly if the parishioner was a woman.
"But there were some," Allred said, "that as soon as they would walk out, he was the kind of person that would joke [about the woman] and laugh about the issues that were presented to him."
But Lyle could be genuinely helpful, Allred said. When Allred had to move some of Warren's family members, Lyle loaned Allred a motor home or a new SUV. When Allred returned to Short Creek and needed a place to sleep, Lyle moved out of his own bedroom, gave it to Allred and provided food and other necessities.
In recordings of his church sermons, Warren speaks in a slow, low volume monotone. Former FLDS say Lyle addresses the congregation with more energy, and he doesn't spend an entire sermon gripping the pulpit with both hands the way Warren did.
Allred, who left the FLDS in 2012, said Lyle was allowed to make decisions about where people lived and to handle some day-to-day business. But any decision that would affect the people had to be discussed with Warren first and Warren would have to give "counsel," an important term in the FLDS connoting that Warren is in charge. Besides, Allred said, the faithful were always writing letters to Warren or Warren was calling people on the outside, so Allred believes it would have been difficult for Lyle to do anything without Warren knowing.
Lyle Jeffs, left, the FLDS bishop of Short Creek, and Nephi Jeffs appeared in U. S. District Court in Salt Lake City on Jan. 21, 2015, to answer questions related to the 2012 pecan harvest. Photo by Leah Hogsten, The Salt Lake Tribune.
According to a petition she filed this year seeking custody of her two youngest children, Charlene was in and out of Lyle's household through the years, sometimes sent away to repent.
The marriage appears to have essentially ended Sept. 27, 2014. On that day, she was sent out of Lyle's home for being "unrighteous," according to the petition. Charlene also filed for divorce in 2015. A judge issued the divorce decree Dec. 11.
Charlene is scheduled to be among the Justice Department witnesses at next month's civil rights trial.
However many hundreds or thousands of people have separated from the FLDS in the past 13 years, there is no indication Warren and Lyle think it is enough. People continue to leave the FLDS, either through evictions or on their own.
Lyle seeks out and fosters FLDS whistleblowers to find people he believes are unworthy. In his meeting with 16-year-old Rohbock in 2008, Lyle instructed her to write a list of her friends and to place an "F" next to anyone she had seen fornicate with the opposite sex. Lyle, Rohbock said, specified what he considered fornication, describing sex acts, kissing and holding hands.
Rohbock refused to write anything.
"I was shocked at how he was treating me," Rohbock wrote. "It was at that moment I decided I was never going to stay in the religion."
A look at the roles Warren Jeffs' brothers have played. › A13