This is an archived article that was published on sltrib.com in 2016, and information in the article may be outdated. It is provided only for personal research purposes and may not be reprinted.
Porter Rockwell holds a unique place in Utah lore as a bodyguard for Joseph Smith and Brigham Young, and later deputy marshal of Salt Lake City. This pioneering frontiersman also laid claim to Utah's "Famous Fruit Way," and was known to imbibe in the area's Valley Tan Whiskey.
Ogden's Own Distillery had to look no further when naming its newest spirit: Porter's Peach Liqueur, after this original Utah roughneck. Porter also had a sweeter side, as he once cut his long locks to make a wig for a young woman recovering from typhoid fever. Following a national trend of fruit whiskey's, this local spirit adds a peach sweetness to balance the bite of the whiskey: much like Porter himself.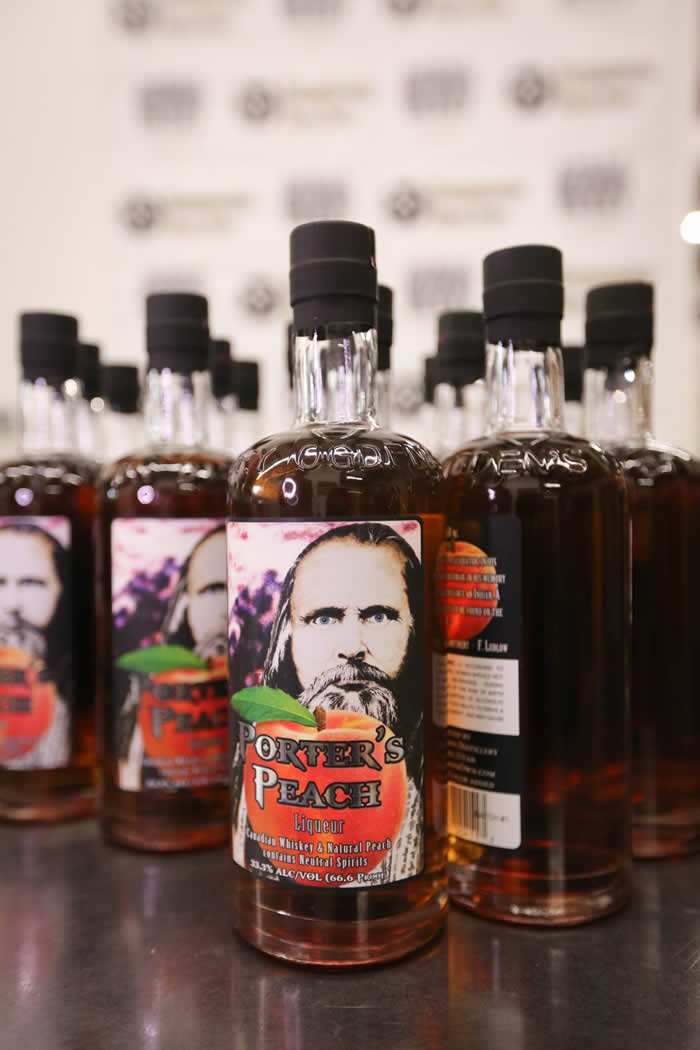 In 1851, along with his brother Merritt, Rockwell laid claim to land in Utah's "Famous Fruit Way" near Brigham City, Utah adjacent to what is now known as Porter Spring. Today, the Fruit Way is quickly disappearing to development.
"While they never made improvements to the land, we'd like to think that the fruits from that land would have blended nicely with that whiskey Rockwell was known to drink," explained Steve Conlin, Ogden's Own managing partner, regarding the product's development.
Ogden's Own is Ogden's first licensed distillery since the 1800's. In keeping on brand with other labels, Porter's Peach continues its tradition of parody and praise of Utah's heritage,and quirky history with alcohol, in a gentle fashion.
"Over the past seven years, we've made products that pay homage to Utah's rich, and sometimes curious, history. Porter's Peach Liqueur is no different," Conlin, said.
Its first product, Underground Herbal Spirit, captures the feeling of the rowdy, early days of Ogden, and won several awards in national competitions. Ogden's Own also make Five Wives Vodka brands (the pun here is obvious) and Porter's Fire Cinnamon Liqueur: playing on the better known "hell-and-fury" side of Mr. Rockwell.
Porter's Peach has arrived at most DABC stores throughout the Wasatch Front, just in time for the final days of summer, including many "Peach Days" festivals held in numerous small-towns in Utah. Conlin recommends several ways to enjoy this new offering: In addition to straight and on-the-rocks servings, Porter's Peach pairs well with lemonade and unsweetened iced tea.
Visitors to Ogden's Own Distillery (3075 Grant Ave. Ogden, UT 801-458-1995) can also sample Porter's Peach for a nominal fee.