This is an archived article that was published on sltrib.com in 2016, and information in the article may be outdated. It is provided only for personal research purposes and may not be reprinted.
Cary Wasden's journey to Utah Valley University is like no other; he completed is undergraduate degree in Zoology and a master degree in Public Administration from BYU and graduate work in international development at The Ohio State University where he planned to work in pediatric healthcare in developing countries.
But, opportunity knocks when you least expect it. Having penned a research report as a graduate student led to interest from JP Morgan. A consultancy grew into a full-time job, and an eventual two-decade investing career on Wall Street, Singapore, Hong Kong, London, and Washington, followed by almost another decade in academia at BYU Hawaii and Utah Valley University. Wasden is currently a Professional in Residence at Utah Valley University, Woodbury School of Business, where he teaches and helps design undergraduate and graduate programs in finance.
"Like many of the students I work with at UVU, I took an unlikely path here," says Wasden, UVU Woodbury School of Business professional in residence. "Opportunity is being in the right place at the right time, but in addition to luck, it takes skills to be successful. I feel the same way about our graduate students here."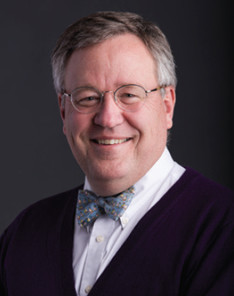 One of Wasden's highlights on Wall Street was groundbreaking research that uncovered the Enron debacle. As the creator of a security investment research firm, Economist Magazine credited their work on one of the largest stories in US financial history. Wasden's work as an international energy analyst also garnered a #1 ranking by Institutional Investor Magazine - high praise in an industry loaded with Ivy Leaguers and Wall Street vets.
Wasden's background in the finance world spanned numerous facets of the industry, which is a great benefit to the student's beginning their own careers. This real-world experience lends an additional component to the students he leads in their education and preparation. Like most professor's at UVU's Woodbury School, the attentive faculty matches the intense level of focus their students have.
"I like to think of UVU as a hybrid between the U and BYU, who both have great finance programs," says Wasden. "What many people might not realize is that UVU is the largest university in the state, with an MBA program larger than some of the other universities in Utah or elsewhere.." Wasden is quick to praise the extra determination that elevates a student's performance at UVU as an embodiment of the hard-working attitude synonymous with Utah.
Due to an immersive three-semester program, coursework is completed in a single year - half the time as other universities. And while it doesn't take a finance major to realize less time in school equals fewer dollars spent on tuition, Wasden's students are near doubling the national average passing the CFA Level I exam.
Known as the hardest exam by the Wall Street Journal, 80-percent of UVU students pass the exam on their first attempt. The exam is designed to level the playing field between students: Harvard, Stanford and BYU grads can be fairly measured against students from UVU. Compared to the national 43-percent average, UVU's Finance program is maximizing its students return.
Wasden attributes much of this success to way the UVU program is designed, and the approach the professors take in teaching the ins and outs. For example, a Bloomberg machine has been in use on Wall Street for several decades. It's a quirky machine by most finance professional's estimation, but it has remained the industry standard as 74 percent of firms still rely on it. Wasden has been using the Bloomberg machine since his days on Wall Street, an experience that benefits his students. Students have access to a state-of-the-art Bloomberg lab where they put in practice the principles they learn in the classroom.
When asked what he felt was the most impactful aspect of UVU's programs, Wasden was quick to point out their annual international trip. Included in each student's tuition is the opportunity to take part in a three-month case study with an international firm. This year, some of the students will actively participate as research analysts for investment managers in London and Dublin. They will use the skills learned in their courses to analyze equity, fixed income, and other investments and share their recommendations in weekly investment committee meetings with the investment firms connecting by video conference from the Bloomberg lab. During the first week of May they will travel as a group to London and Dublin and meet their teams face-to-face.
"This mix of technical and practical application is crucial," says Wasden. "It's one of the many ways our Utah Valley students are learning skills that will set them up for a successful career in the finance world."