This is an archived article that was published on sltrib.com in 2017, and information in the article may be outdated. It is provided only for personal research purposes and may not be reprinted.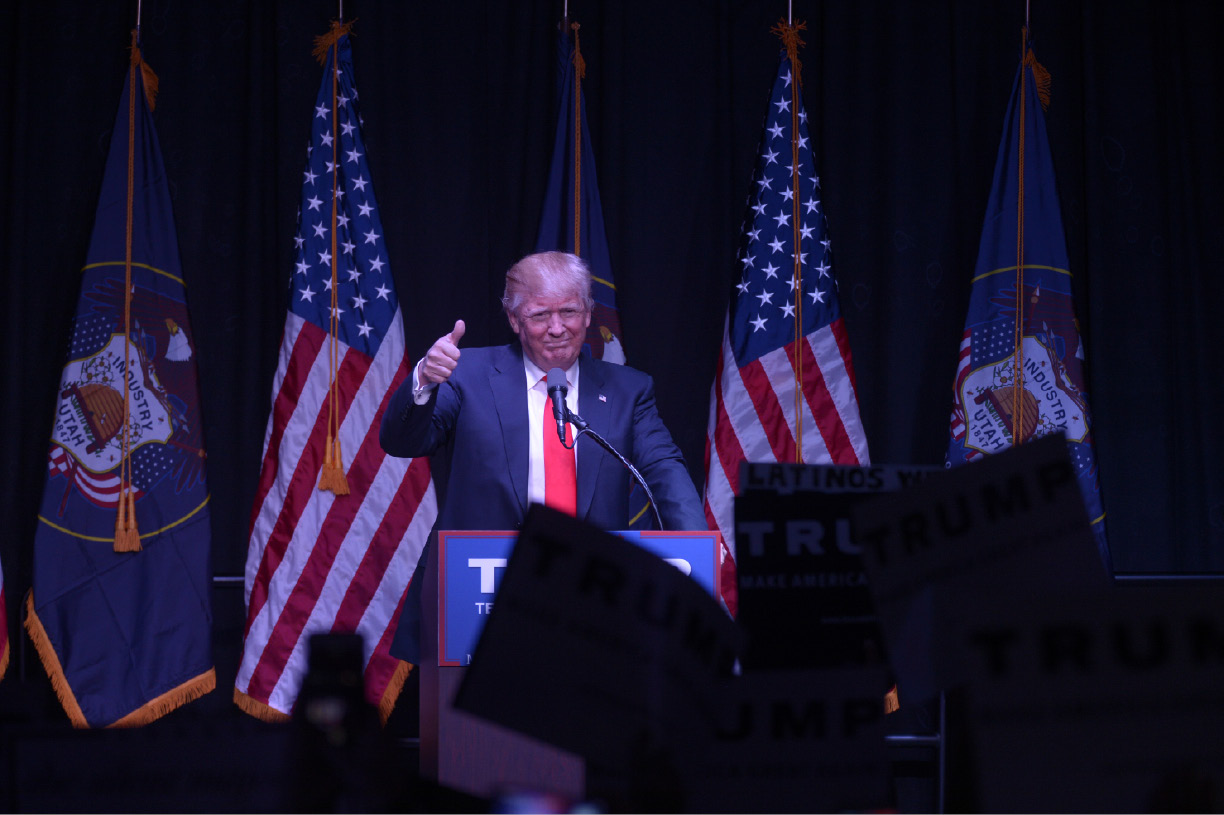 The hunt for red November began with the main character, eventual GOP presidential nominee Donald Trump, finishing a distant third in Utah's Republican presidential primary after the party's 2012 ticket-topper, Mitt Romney, denounced him as a "fraud." The plot thickened when Evan McMullin, a Provo native and former CIA operative, declared his candidacy for the Oval Office, and took another twist after an embarrassing tape aired in which Trump was heard bragging about groping women. Suddenly, Utah found itself in the novel position of being a swing state, and the Democrats, whose presidential pick hadn't won here in more than half a century, and their historic candidate, Hillary Clinton, entertained notions of turning a red state blue. McMullin had visions of a purple reign by becoming the first independent White House contender to carry a state in 48 years and tossing a disputed election to the U.S. House. Despite all the suspense and intrigue, Utah voters followed the crimson tide as Trump won handily, if not impressively, with 46 percent of the vote (far behind what most Republicans net here), followed by Clinton at 27 percent and McMullin at 22 percent. Gov. Gary Herbert breezed to re-election, though he did have to survive a GOP primary. Sen. Mike Lee waltzed to another term as well, along with the state's all-Republican U.S. House delegation. The real surprise ending, it turned out, occurred nationally as U.S. electors, in search of a new commander in chief, essentially told Trump, longtime host of a reality TV show, "You're hired."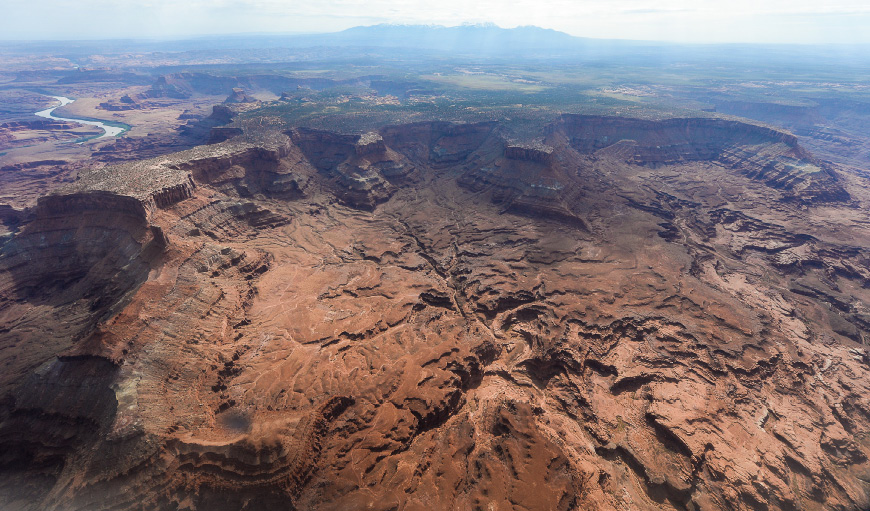 For much of the year, the turf war between Utah and the federal government evolved into a game of run out the clock as state GOP officeholders pressed outgoing President Barack Obama to hold off declaring a national monument in the Bears Ears area of southern Utah, while environmentalists and a coalition of American Indian tribes urged the White House to act now to protect hundreds of thousands of acres rich in native relics, sacred spaces and scenic wonders. Reps. Rob Bishop and Jason Chaffetz unveiled their hotly anticipated Public Lands Initiative, arguing that their proposal could accomplish those ends without a monument designation. Critics disagreed, insisting the bill was long on giveaways to industry and short on preservation. Either way, the PLI came too late for congressional passage in 2016, but Utah's all-Republican federal delegation expected approval in the new year with the GOP in control of Capitol Hill and the White House. But, as his presidency wound down, Obama was still on the job and on the clock. Three days before year's end — and 22 days before he would have to yield the Oval Office — he named a 1.35 million-acre Bears Ears National Monument.

Cases closed, probe still open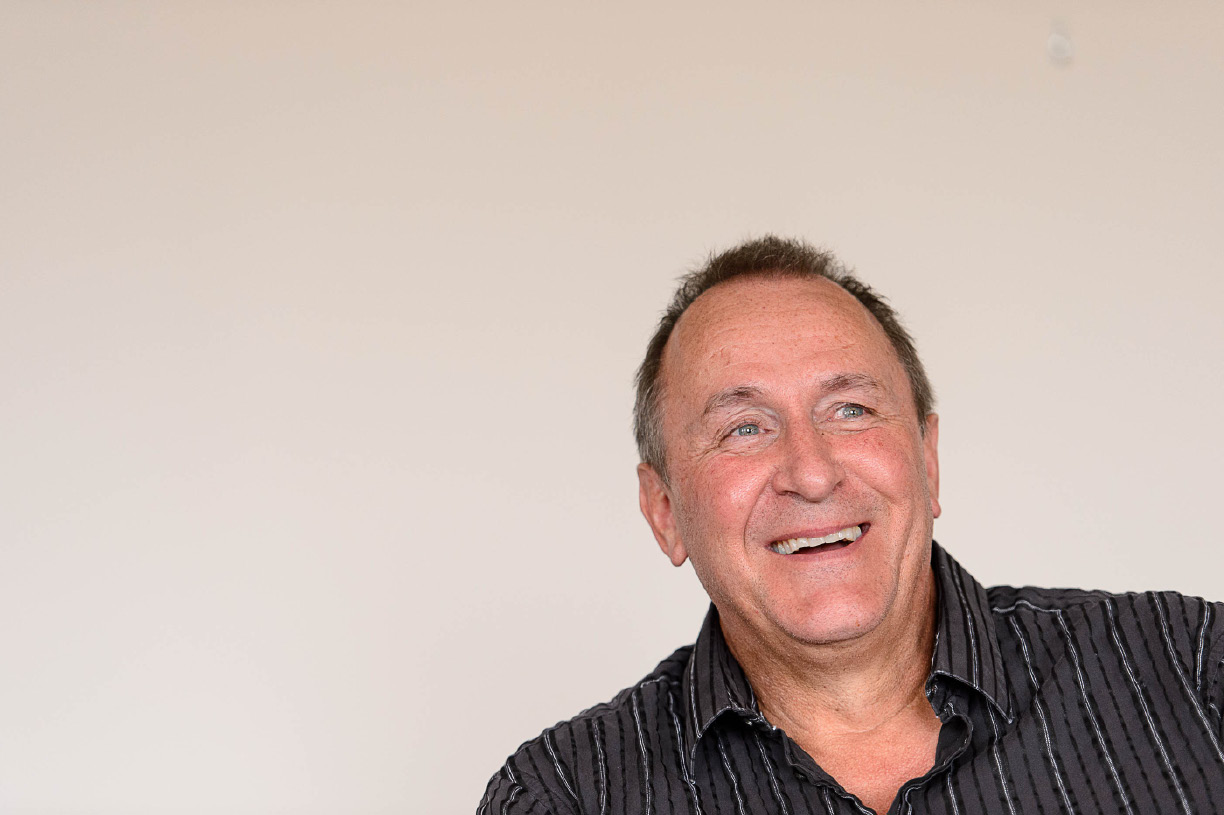 Three years after Utah's most sweeping political scandal exploded onto the scene, the public-corruption cases that seemed like they would never go away — went away, at least three of them. In July, a judge tossed out multiple felony and misdemeanor charges against former Utah Attorney General Mark Shurtleff. Even the prosecution didn't object. In fact, Davis County Attorney Troy Rawlings called for the dismissal, pointing to a U.S. Supreme Court ruling that makes it harder to prove such crimes and an unwillingness by federal officials to release documents pertaining to the probe. A month later, Shurtleff's so-called "fixer," Tim Lawson, the first person charged in this sordid saga, died from a serious infection. In March, the St. George businessman who set off the scandal, Jeremy Johnson, was convicted on eight counts of submitting false information to a bank (though the federal jury cleared him of 78 other charges). Just one case remains: Former Utah Attorney General John Swallow is set to go on trial in February on felony and misdemeanor counts stemming from what investigators have termed as "pay-to-play" practices inside the attorney general's office. But that prosecution, by the Salt Lake County district attorney's office, may not be the final chapter. Rawlings wants a state grand jury to investigate wider allegations of corruption and cover-ups. So this political drama may be heading for yet another, in legal parlance, continuance.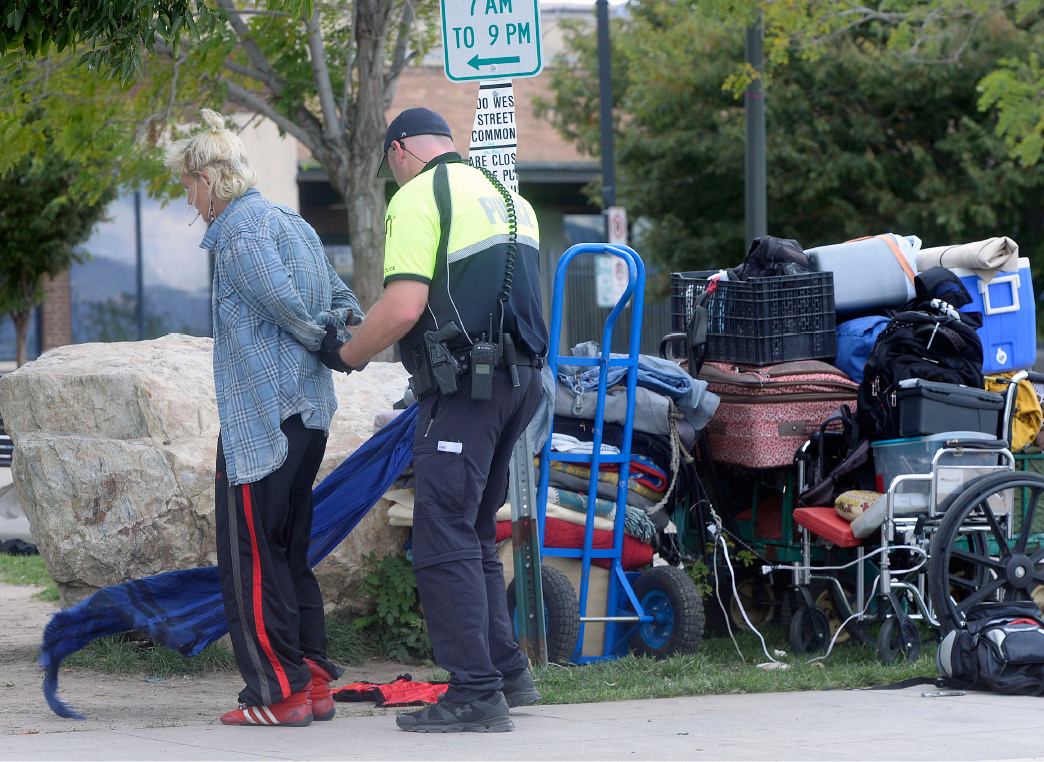 Salt Lake City's Rio Grande neighborhood isn't so grand. Hundreds of homeless throng the area around The Road Home shelter every day. Loitering thrives. Drugs flow. Panhandling persists. Police patrol. Business wilts. Neighbors lament. Pain and poverty are easy to see. Solutions and smiles are hard to find. But, after much study, private deliberations and backroom property negotiations, the city and Salt Lake County have prescribed what they foresee as a remedy for this nagging malady. Their idea: Diffuse the population to defuse the problem. With that in mind, they unveiled locations in December for four smaller, 150-bed shelters (outfitted as resource centers as well) across the city. Because the sites were kept secret — to facilitate affordable property purchases and prevent the pitting of neighborhoods against one another — residents fumed. Will Rio's woes now invade their turf? they wondered. Will their property values plummet? Will they be safe? Will they feel compelled to move out after the shelters move in? On the other hand, if the plan succeeds, targeted services will rescue the reeling, lift lives, shrink the destitute demographic to the point that the main Road Home shelter can close, revive Rio Grande and prove that being homeless need not equal hopeless.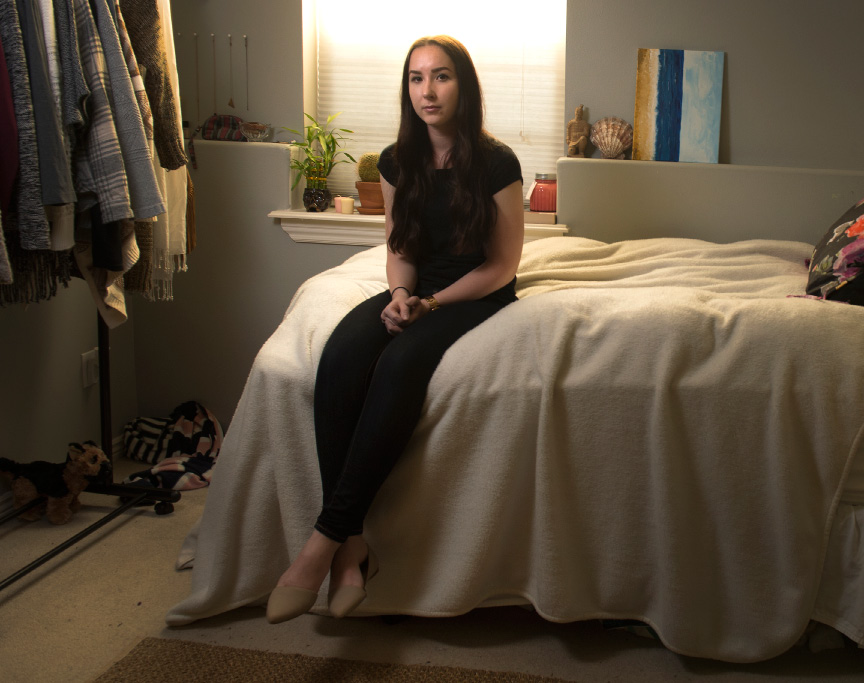 When Madi Barney spoke out at an April rape-awareness conference — revealing how Title IX personnel and the Brigham Young University Honor Code Office treated students who reported sexual assaults — her life changed forever. And because she and other brave women and men raised their voices, life will change forever at BYU as will the tenor of the debate about sexual violence at college campuses across the state. The Provo school is altering its creed of conduct, a step never taken lightly, with an amnesty policy that allows assault victims to report crimes without fear of discipline at the LDS Church's flagship university. BYU, the University of Utah and Westminster College are under federal investigation for their handling of sexual-assault cases. After a Salt Lake Tribune exposé, former Utah State University football standout Torrey Green faces multiple rape counts for allegedly assaulting multiple women during his time at the Logan school. And Osa Masina, who starred at Brighton High and was playing for the University of Southern California's football team, was ordered to stand trial on felony charges stemming from an alleged sexual assault in Cottonwood Heights. Allegations of a wrenching sexual assault even dog tiny Utah State University Eastern in Price.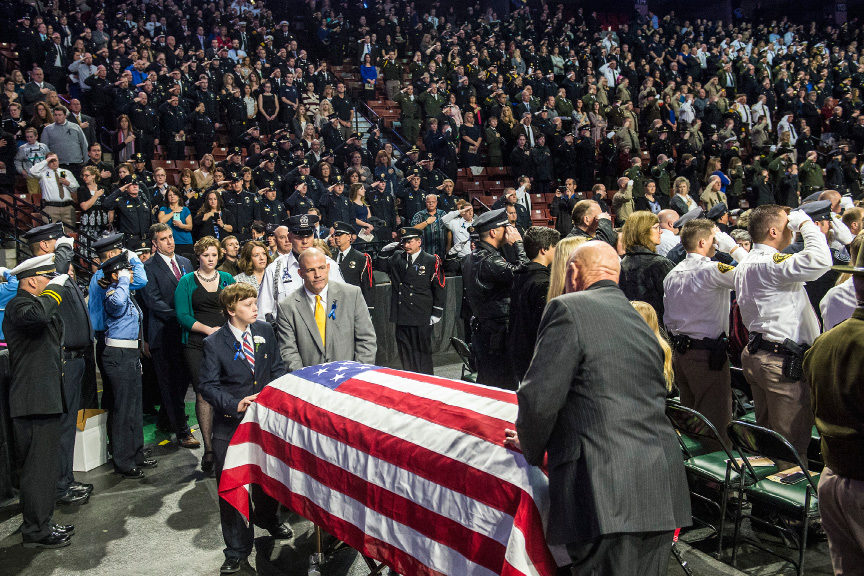 Two large but relatively new police agencies in Utah lost officers in the line of duty for the first time in their histories. In January, the 6-year-old Unified Police Department's Doug Barney, 44, was shot and killed in a clash with a fugitive parolee who was fleeing the scene of an accident in Holladay. In November, Cody Brotherson, 25, was struck by a suspected stolen vehicle to become the first West Valley City officer killed since the city's 1980 founding. That same month, a longtime state law enforcement institution, the Utah Highway Patrol, saw one of its own fall. Trooper Eric Ellsworth, 32, was hit by a car as he directed traffic at the scene of a downed power line in Box Elder County. He died four days later. Meanwhile, police use of force continued to make headlines. In February, officers critically wounded a 17-year-old Somali refugee, who was fighting with another man outside a Salt Lake City homeless shelter. The officers were cleared. The youth later was charged. And body-camera video remained under wraps.

Mormonism on the web, in the world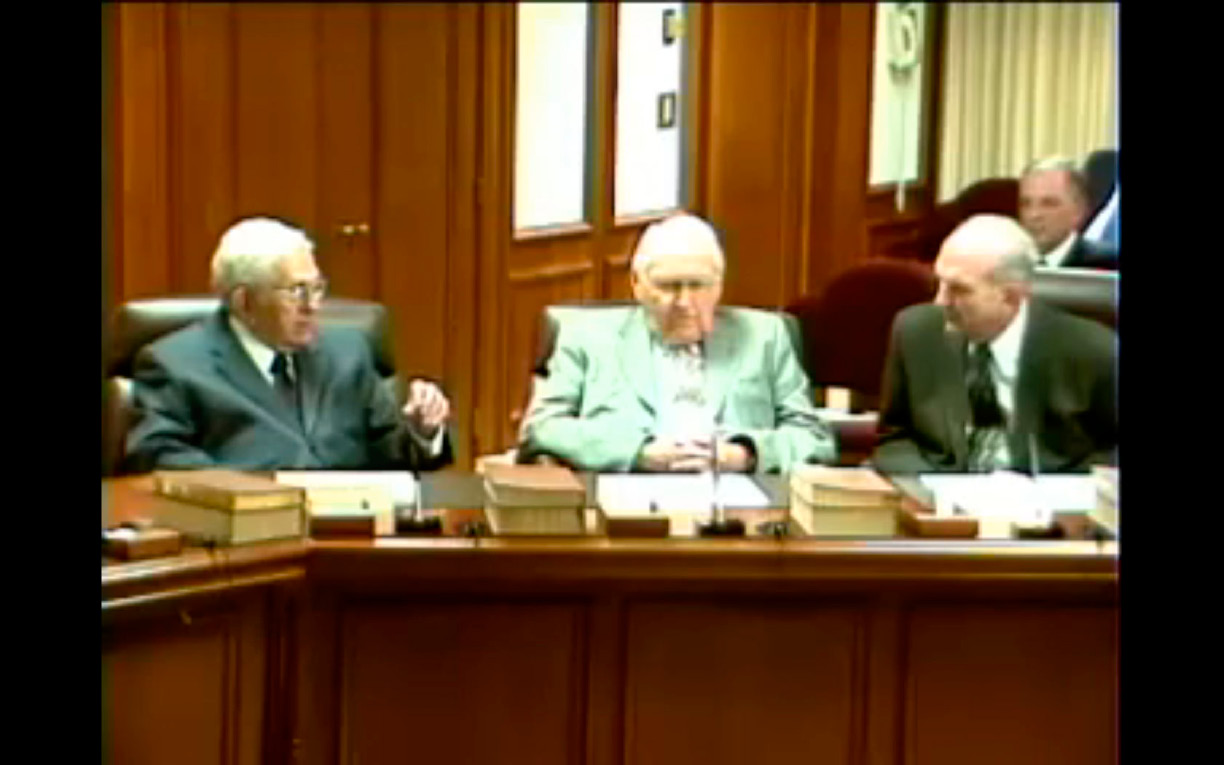 The LDS Church made news, particularly in cyberspace. About a year after adopting a divisive policy branding gay Mormon couples "apostates" and barring their children from baptism until they turn 18, the global faith unveiled a new website, Mormon and Gay (an update of its Mormons and Gays site), reinforcing that believing Latter-day Saints can be — and are — both. The bolstered content won cheers in some quarters for its compassionate sensitivity and sneers in others, especially for making no mention of the exclusionary policy. Senior apostle Russell M. Nelson, next in line to lead The Church of Jesus Christ of Latter-day Saints, declared in January that the policy reflected the "will of the Lord" and came via direct revelation to LDS Church President Thomas S. Monson. In October, 15 videos leaked out during the fall General Conference showing Mormon apostles privately discussing issues from gay rights and religious freedom to politics and piracy. The 15.6 million-member faith also generated headlines on the wider world stage: Vietnam extended full recognition to the Utah-based church, providing opportunities for greater LDS growth in Southeast Asia; a deadly bombing in Brussels seriously wounded four Mormon missionaries, including three from Utah; and Mormonism launched a refugee initiative, urging members to step forward and help the migrating millions fleeing civil strife. Closer to home, Provo's historic tabernacle-turned-temple was dedicated.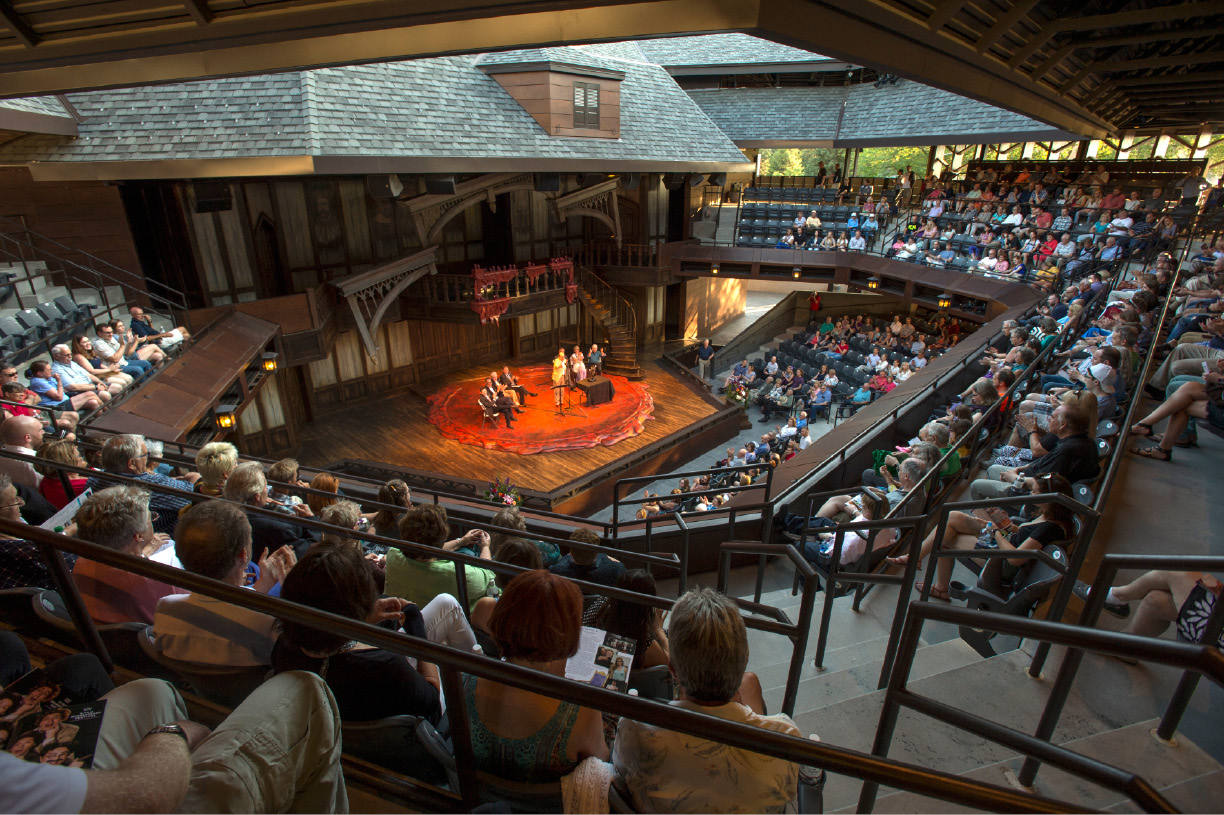 The playhouse was the thing in 2016 as two shiny new theaters took center stage. On Salt Lake City's Main Street, the 2,500-seat George S. and Dolores Doré Eccles Theater debuted in October, complete with the state's first-ever "Zion Ceiling." The glassy and classy $119 million venue, along with an accompanying 24-story office tower and a reimagined Regent Street, is expected to give downtown yet another boost. In Cedar City, the $39 million Beverley Taylor Sorenson Center and its showcase Engelstad Theatre opened with much ado, promising to deliver standing O's "within this wooden O" for generations to come as the new home of the Tony-winning Utah Shakespeare Festival. And in a preview of a coming attraction: Sandy's $70 million Hale Centre Theatre is set for completion in fall 2017.

Multiple wives, multiple cases

O brother, where art thou? A decade after polygamous prophet Warren Jeffs was on the run (before being caught, convicted and locked up), his brother Lyle Jeffs took it on the lam after being indicted with 10 other members of the Fundamentalist Church of Jesus Christ of Latter-Day Saints for allegedly ripping off the food-stamp program. The FLDS also made news when a federal jury determined that the border burgs of Hildale, Utah,, and Colorado City, Ariz., and their police force discriminated against nonmembers of the polygamous faith and when the Labor Department accused two church-owned businesses of violating child-labor laws.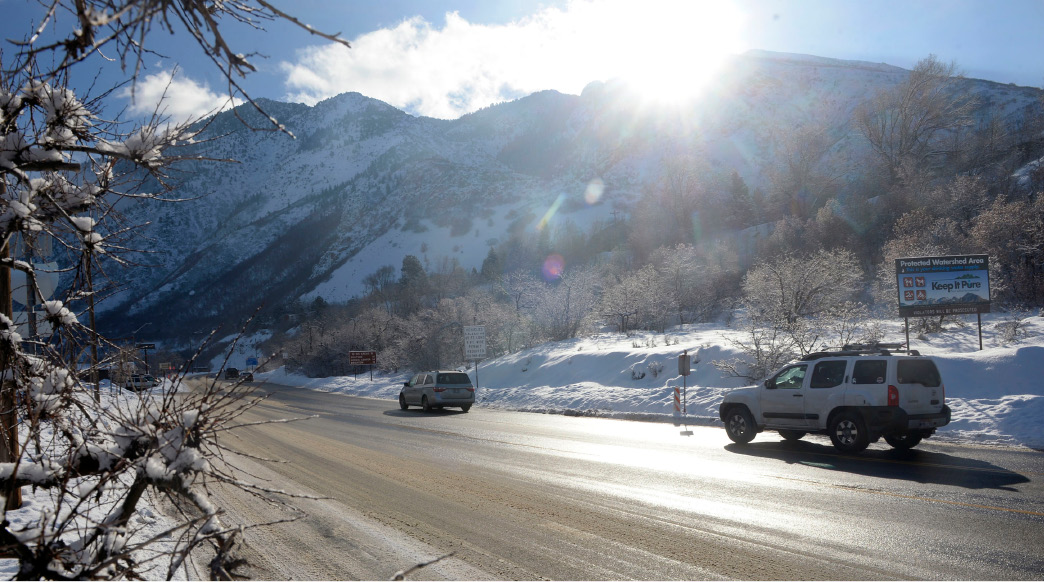 Environmentalists, recreationists, regulators, residents, resort owners and government officials came together to ink a historic agreement to protect the central Wasatch Mountains. Compromise paved the way. Everyone got something, but no one got everything, and there are plenty of hills still to climb as the Mountain Accord — and its successor, the Central Wasatch Commission — shifts from principles on paper to reality in the canyons.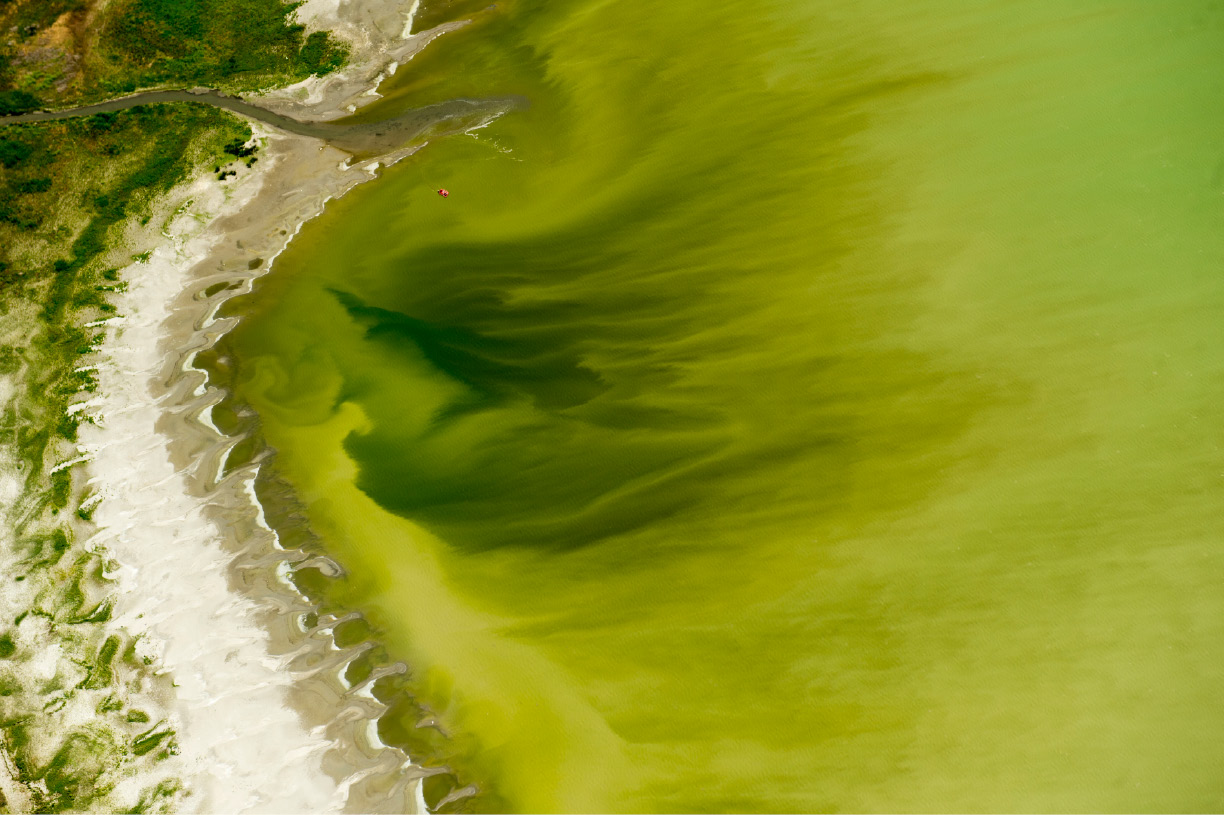 Air pollution continues to haunt the Wasatch Front and other parts of Utah. But a new noxious specter spooked the state in July: algae. Hot weather, low water levels and a steady stream of pollutants gave rise to a poisonous bloom, prompting environmental officials to shut down Utah Lake. The greenish toxins eventually tainted the Jordan River and other waterways before dissipating.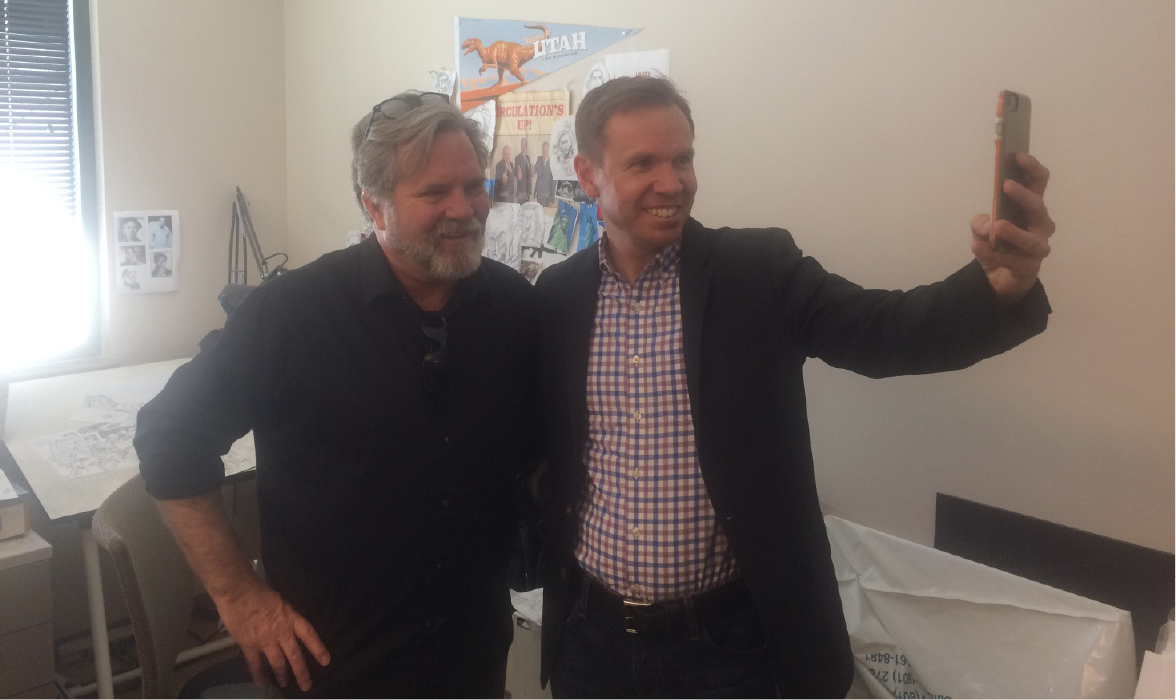 Don't stop the presses. The Huntsman family ensured The Salt Lake Tribune's future, buying the troubled newspaper for an undisclosed sum. Paul Huntsman, the new owner and publisher, negotiated a new revenue-sharing deal with the Deseret News — The Tribune's partner on circulation, production and print advertising and its competitor on the news and editorial front. He also hired a new top editor and began pumping resources into his new acquisition's digital and print operations — all with a vow to keep Salt Lake City's largest daily as "Utah's independent voice."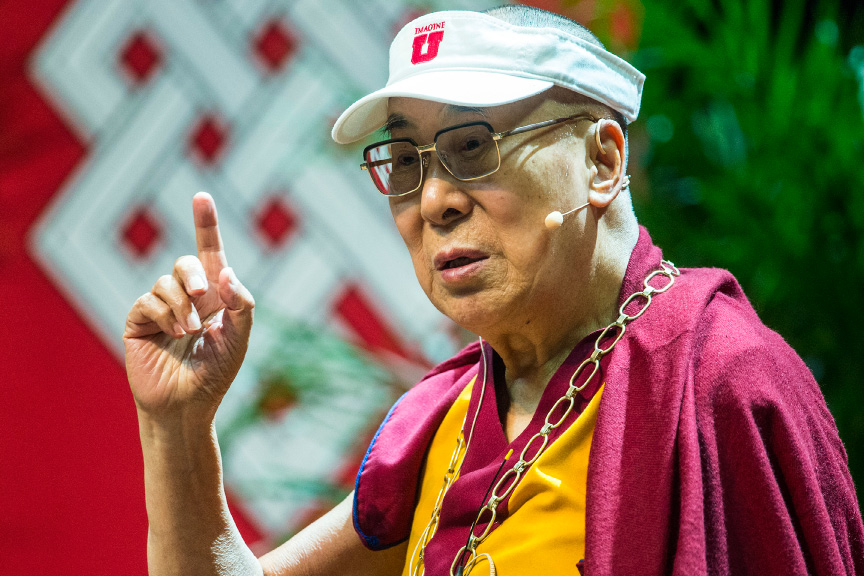 Militia-types, many with Utah or Mormon ties, seized a national wildlife refuge in Oregon in an amped-up protest against federal land management. One of the participants was shot dead during a police pursuit, and a jury eventually cleared the occupiers but the legal standoffs continue. … School scares sprang up, including a bloody stabbing rampage at Orem's Mountain View High. … Salt Lake City restaurateur and developer John Williams, the 72-year-old co-founder of the Gastronomy chain, perished in a fire in his Capitol Hill home. His estranged husband was charged with first-degree murder and arson. ... Utah Transit Authority worker Kay Ricks, 63, was found dead in Wyoming. He allegedly was abducted, beaten and stabbed by a father-son duo accused in a separate kidnapping in Centerville. The dad later hanged himself in jail; the son pleaded guilty in the Utah case and is awaiting extradition to the Cowboy State. … A tornado touched down in Washington Terrace, destroying one home and damaging dozens of others. … Vail debuted a connected Park City Mountain Resort and Canyons Resort, creating the nation's largest ski area. … Nearly 40,000 Utahns signed up for medical insurance under the Affordable Care Act, with even more doing so for 2017, though the future of Obamacare remains uncertain past the coming year. ... Democrat Misty Snow made history as the first transgender nominee for U.S. Senate from a major party. Sen. Mike Lee trounced her in the general election. … State, city and county officials continued to work on plans to relocate the Utah State Prison from Draper to property west of the Salt Lake City International Airport. The state bought 323 acres for the new lockup for $12.4 million. The city is making plans to develop the so-called Northwest Quadrant around that area. And officials are beginning to plot future development of the current penitentiary site. … The 10th U.S. Circuit Court of Appeals allowed the Planned Parenthood Association of Utah to retain its federal funding after Gov. Gary Herbert tried to block it in the wake of highly disputed videos discussing fetal tissue from abortions. … Former music producer Weldon Angelos, who became a poster boy about the need for criminal-justice reform and an end to minimum-mandatory sentences, was freed after serving 12½ years of a 55-year sentence on federal gun and drug charges. … Thousands of Utahns welcomed His Holiness the 14th Dalai Lama, who told a packed Huntsman Center that it will take actions, more than prayer, to deliver world peace.