This is an archived article that was published on sltrib.com in 2016, and information in the article may be outdated. It is provided only for personal research purposes and may not be reprinted.
Ty Markham, chairwoman, Mormon Environmental Stewardship Alliance: "MESA (Mormon Environmental Stewardship Alliance) offers its deepest gratitude to President Obama for taking the necessary steps to protect this spectacular & culturally-rich area of our state called the 'Bears Ears.' It is exactly this kind of land that the historic Antiquities Act is designed to protect with 'National Monument' status. We are also very grateful to the folks at the Dept. of Interior who set an impressive, historic precedent in their amazing efforts to gather feedback from all local groups connected to this land, including the Inter-Tribal Coalition."
Shaun Chapoose, chairman of the Ute Business Committee: "President Obama has demonstrated today that our Native American heritage cannot be ignored. This national monument is the right solution at the right time, and we are pleased that the President has taken this step to ensure Bears Ears will remain in as pristine a condition as possible for generations to come.
"Our history and our future — our Ute identity — is inextricably tied to this place. The Bear Ears scared landscape sustains our way of life and our cultural practices. The President's National Monument designation protects not only traditional activities like collecting medicine and performing ceremonies, it protects this land from looting, indiscriminate off-road use and destructive mineral development."
Blanding resident Wendy Black, who owns vacation rentals in the area: "We feel completely insignificant, as far as the federal government. We thought we could trust the system and we can't. ... The land will no longer be usable. At the moment, yes, we can drive out there tomorrow. Ten years from now, we will have more restrictions. Twenty years from now, it will be unrecognizable."
Eric Descheenie, former co-chair of the Bears Ears Inter-Tribal Coalition and newly elected member of Arizona's House of Representatives: "It actually brought tears to my face. ... It's so significant. It's so hard to even try to add up what this really means. At the end of the day, there's only a certain place in this entire world, on earth, where we as indigenous peoples belong. And to be able to secure that, you can't put any money value on it."
Mark Maryboy, former San Juan County commissioner and retired Navajo Nation councilman: "This monument is for everybody. It belongs to everybody. Its land will be protected for our generation, and many more generations to come."
Lynn Stevens, former San Juan County commissioner: "It's a sad day. The legislative process is far more representative of the people than a unilateral action by the president. I thought the PLI solution was far more acceptable to the total scope of impact of something like that."
Vaughn Hadenfeldt, owner of Far Out Expeditions in Bluff: "Our new Bears Ears National Monument is unquestionably deserving of protection, and I am grateful President Obama looked beyond congressional gridlock to preserve this internationally significant landscape. With more archaeological sites than Utah's Mighty 5 Parks combined, Bears Ears is exactly the kind of place the Antiquities Act was designed to protect. Now the question is this: Will we all work together to steward this remarkable place or will political infighting result in continued neglect and lack of management while visitation levels increase and fragile cultural resources remain vulnerable?"
Val Dalton, a San Juan County rancher with grazing allotments within the monument: "I don't know why anybody would want to lock up all the resources in this country so that we can't use them, and that's what they're doing."
Carleton Bowekaty, Zuni councilman and Bears Ears Inter-Tribal Coalition co-chair: "Today's announcement honors and elevates the voices of the Tribes," said "Thirty sovereign Tribal Nations passed resolutions in support of monument protection at Bears Ears, as did the National Congress of American Indians. Support for this monument has been overwhelming in Indian Country, and we thank President Obama for hearing our call for permanent protection of this living cultural landscape."
Josh Ewing, executive director of Friends of Cedar Mesa: "Four of Utah's 'Mighty 5' National Parks were first protected as National Monuments via presidential action — despite some vocal local opposition at the time they were designated. There's no place more deserving or needing of protection than the Bears Ears. This landscape surely would have been protected many years ago if it were located anywhere but Utah. We hope time and cooler minds will prevail as we find common ground in working together to steward this place and preserve it as close as possible to what it is like today."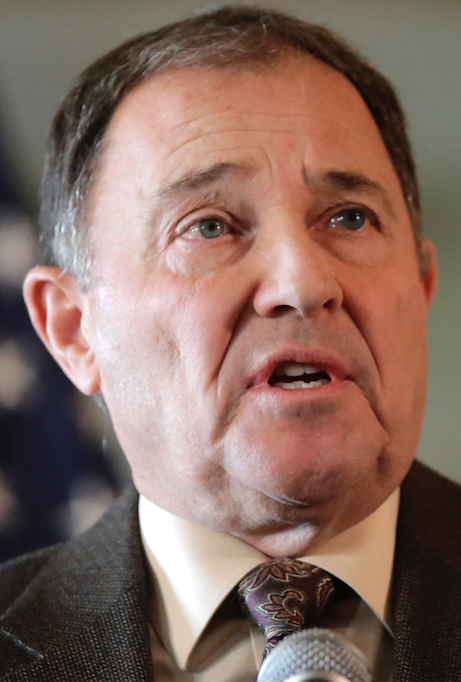 Utah Gov. Gary Herbert: "I am more than disappointed by President Obama's decision today to designate a Bears Ears National Monument in southeastern Utah.I am deeply disturbed by what has resulted from a troubling process. By unilaterally locking up 1.35 million acres — an area roughly the size of the entire State of Delaware — the president has misused his authority under the Antiquities Act and violated assurances made by his Interior Secretary to take into account local concerns before making a monument designation.
"This decision ignores the will of the majority of Utahns. It disregards the desire of Native American groups who count these lands as their heritage to co-manage this culturally important area. It overlooks the unanimous opposition of Utah's statewide elected officials and Utah's entire congressional delegation. It runs roughshod over a resolution from Utah's legislature opposing such action. Today's designation demonstrates how overreach from the federal government often disregards the well-being and interests of rural Americans.
"This action will have long-term impacts on Utah and our public lands. Proper stewardship of public lands in the West requires an appreciation and understanding of our varied and unique terrain. Utahns know from sad experience how such unilateral and politically motivated monument designations can create division, distrust and conflict. Collaborative legislation, although more time-intensive, is the only durable solution to these complex issues.
"As outraged as many people are with today's decision, we know how to challenge this action appropriately through the many administrative, legal and legislative avenues available to us. We will aggressively pursue these options.
"All who have looked at this issue know that the Bears Ears area deserves greater protection than what the current Bureau of Land Management has chosen to provide. I am concerned that the wrong process has produced a result that could backfire because it is not in the best interest of the Native Americans and the local population who have reasonable expectations of responsible access and use. I promise to work tirelessly with the incoming administration, Utah's congressional delegation, our attorney general, the Utah legislature, and San Juan County officials to find the appropriate resolution to this important and complex issue.
"President Obama has shown little regard for the input of every elected official in Utah who represents this area. I am hopeful that this unfortunate decision made in the final weeks of an outgoing president will be dramatically improved in the first weeks of our incoming president."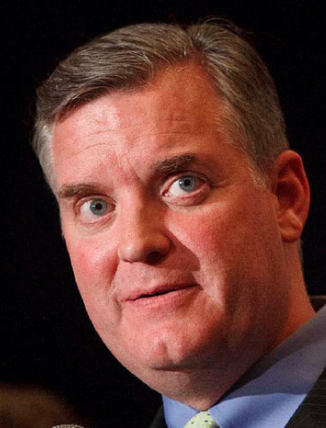 Utah Democratic Party Chair Peter Corroon: "We are proud of President Obama for recognizing the need to protect the spectacular natural and historic lands in the Bears Ears area. Utah leaders have deliberated for years regarding how to best preserve Bears Ears. When our GOP leaders failed to find a solution that prioritized protecting these cherished lands while showing respect for indigenous culture and traditions, an executive order became a last resort to preserve this amazing part of Utah's landscape. This designation will only help grow our booming outdoor industry, bring more to Utah's economy, and ensure our children and grandchildren will be able to enjoy Utah's vast and beautiful landscape for many years.
"We need to be good stewards of the land for generations to come, and where our Republican leaders have failed, Utah Democrats are committed to fighting for our public lands."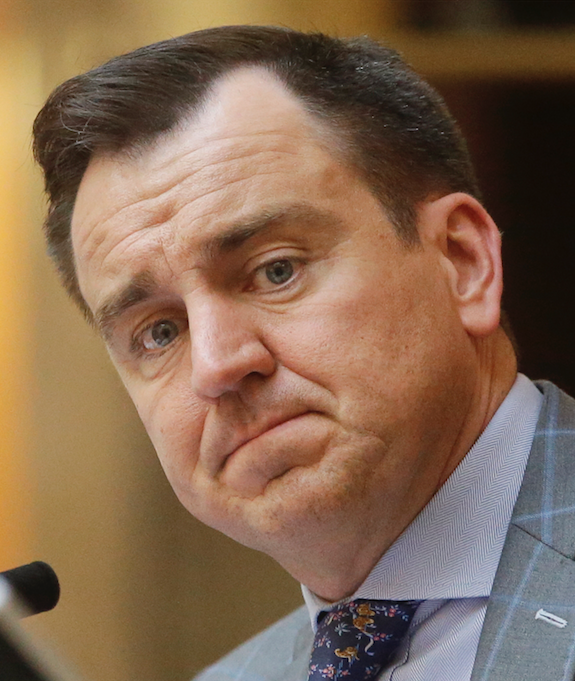 Utah House Speaker Greg Hughes: "We are truly disappointed that President Obama today chose to use the Antiquities Act to unilaterally declare a 1.35-million-acre Monument in Utah. The Antiquities Act, created by Teddy Roosevelt, was never intended to be used in this way and only the smallest area necessary for the purpose of protecting significant archaeological or historical sites is allowed. Not only is that clearly not the case here, but this administration has had no real conversations with those who will be affected by this designation, let alone any study of what "antiquities" they are attempting to protect.
"Adding to a long list of executive actions that threaten the sovereignty of the states and the citizens of this nation to chart their own course, our president has chosen to once again subvert the will of the people. Earlier this month, nearly all elected officials who represent the area, from local to federal, assembled at the Utah State Capitol to plead with President Obama to resist the temptation to grant these types of political favors. This action betrays the interests of Utahns, stands in the way of better stewardship of the land we all love and cherish and ultimately amounts to a blatant federal land grab.
"Our democratic republic is designed to be most effective and accountable when major decisions are made closest to the people but President Obama has chosen to circumvent all democratic processes and lock up nearly one and a half million acres of land from use based solely on ideological principles.
"Nearly 70 percent of Utah is under federal management and control and 90 percent of our population lives on just 1 percent of our ground. Nothing about this is even remotely reasonable, and that is why we in the Utah Legislature have been pushing back for decades. This designation makes that effort even more important and we will do everything within our power to seek to overturn this action once President Obama leaves office next month."
Jennifer Rokala, executive director of the Center for Western Priorities: "By protecting Bears Ears and Gold Butte, President Obama has secured his legacy as one of America's great conservation presidents. These spectacular landscapes, with their archaeological sites threatened by looting and vandalism, are in dire need of protection.
"President Obama's use of the Antiquities Act confirms why it is just as important today as it was when Teddy Roosevelt signed the act into law 110 years ago—when a dysfunctional Congress fails to do its job, the president must have the authority to protect America's natural and cultural treasures for future generations."
Matt Anderson, policy analyst, Sutherland Institute: "We mourn with the people of San Juan County. We're very sad and feel terrible that special interests and corporate interests were put above people's lives...It's just very disappointing and we hope that not only will the incoming president undo the national monument designation, but that the Antiquities Act which allows this type of abuse to occur will also be amended and that local voices will, in the future, be heard in how our public lands are managed...This was not a compromise. The Antiquities Act and the heavy hand of a president are what made this occur...This was just a president with a phone and a pen making unilateral decisions and not listening to local interests. There was no compromise here...It really shows how undemocratic the process is. It's sad that we can't come to collaborative and democratic solutions. A working man's home should never come at the expense of a rich man's playground."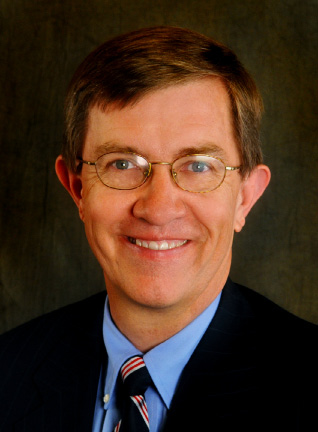 Democratic Rep. Joel Briscoe, Salt Lake City: "This monument speaks to our core knowledge that this beautiful land was given to us to care for, learn from, and grow. Proposals to protect these sacred lands have been on the drawing board for 80 years. For decades, presidents, governors, state and local leaders have studied the best ways to protect these special places. We cannot ignore the deeply spiritual aspects of this land, its meaning to those who use it and love it, and its immeasurable worth to people now, and in the future. A monument like this is so much greater than all of us, than any political squabble. Creating the Bears Ears National Monument is the right thing to do, for Utah, for our country, and for our future."
Chris Saeger, executive director of the Western Values Project: "We applaud the President for leading where Congress refused to act. Despite imminent threats to the Bears Ears, politicians like Congressman Rob Bishop sat on their hands for years without proposing a serious alternative. If they're disappointed in today's announcement, they only have themselves to blame."
Utah Senate Majority Leadership: "Today, we stand with the people of San Juan County and condemn President Obama's 'midnight monument' designation in southern Utah. Despite the recent election that was a clear referendum on his misuse of power, this president continues to arrogantly abuse the executive authority. With a stroke of his pen in Washington D.C., President Obama ignored the voices of the people of San Juan County and every elected official chosen to represent the Bears Ears area.
"We will support every effort to reverse this devastating unilateral action and implement polices to locally protect the sacred Bears Ears area without hurting the hard-working citizens of rural Utah."
Patagonia CEO Rose Marcario: "In protecting Bears Ears, the president recognizes the leadership and historic vision of the Bears Ears Inter-Tribal Coalition representing five tribes, and the strong grassroots support from climbers and conservation groups. We are witnessing the power of community activism, and we thank President Obama for listening and taking action."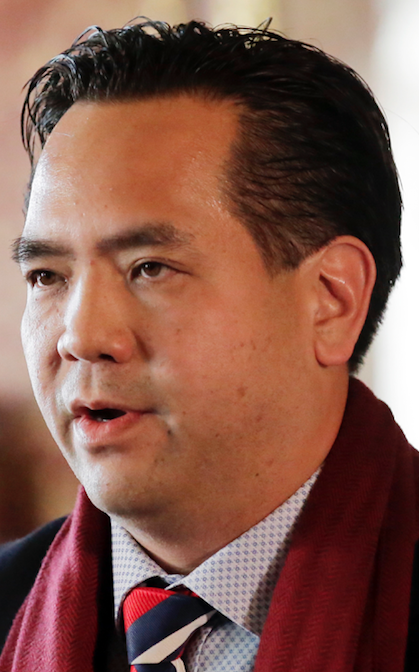 Utah Attorney General Sean Reyes: "It is extremely disappointing that President Obama has declared another national monument here in Utah, ignoring the voices of so many in our state, particularly those closest to the designated space. By significantly restricting access to a large portion of public lands in Utah, the President weakens land management capabilities and fails to protect those the Antiquities Act intended to benefit.
"The Antiquities Act was passed to protect archaeological sites from pillage by treasure hunters with narrow, focused designations of thousands of acres or only what was absolutely necessary. It has turned into a tool for the Executive Branch to bypass proper Congressional authority, to designate millions of acres at a time and far beyond what is necessary to preserve sacred sites.
"Rather than shut out local residents, the Administration should look for ways to strengthen schools, pave roads, and build the local economy. Instead, it rides roughshod over repeatedly expressed local concerns and exceeds the law's scope as intended by Congress when it passed the Antiquities Act over a century ago.
"My office is working closely with the Governor's office, federal and state legislators, and San Juan County to file a lawsuit challenging this egregious overreach by the Obama Administration. This case is different from other past challenges by states and counties and we are confident in our chances of success. But the courtroom is not our only option. Our federal delegation is working hard to defund the designation or rescind it altogether. Additionally, we look forward to working with the new Presidential Administration on ways to curtail or otherwise address the designation.
"Utah's public lands deserve stewardship, but through the appropriate avenue of Congressional action with real participation of state, local and tribal leaders."
Utah State Senate Minority Caucus: "Today, after years of discussion and input from state officials and tribal leaders, President Barack Obama has declared a national monument protecting the Bears Ears region of Southern Utah. We applaud the President's action today and are grateful that these incredible vistas and irreplaceable cultural and historic sites will be protected for generations to come.
"We offer our gratitude to the tribal leaders who have never given up their fight for the preservation of their cultural heritage and sacred lands."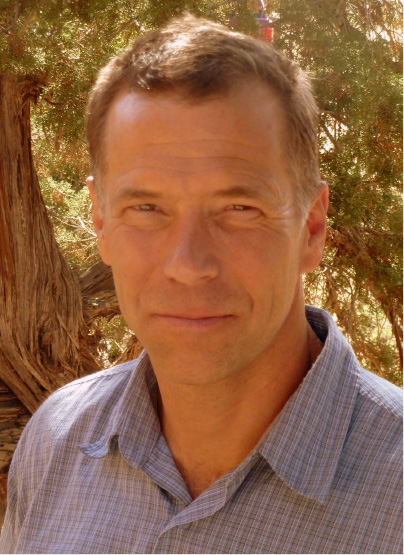 Scott Groene, Southern Utah Wilderness Alliance executive director: "We applaud the President's decision and congratulate the Bears Ears Inter-Tribal Coalition for this historic protection of their ancestral homeland. The Monument will long benefit Utahans and Americans. It is the product of years of public discussion where all agreed this landscape is worthy of permanent protection.
"We urge the Utah congressional delegation to show leadership in coming down on the right side of history, by respecting the Tribes and supporting the Monument. Twenty years of history has shown that the fury and fight against the Grand Staircase National Monument accomplished nothing other than perpetuating animosity among Utahns. We should not repeat that mistake.
"Instead we should work together for legislation trading school trust lands within the monument for other lands that will benefit our schoolchildren. And with the universal agreement that the region's extraordinary cultural resources deserve protection, we ask the delegation to ensure adequate funding for monument management.
"This is an important measure for land conservation and for making amends for our Nation and State's horrific historic treatment of Native Americans. We celebrate this step forward."
San Juan County Commissioners (Phil Lyman, Bruce Adams, Rebecca Benally): "Today San Juan County mourns after President Barack Obama gave into pressure from extreme environmental groups, out-of-state tribal leaders, and corporate interests by designating the 1.35 million-acre Bears Ears National Monument.
"The push for a monument did not originate from those most impacted by this decision; instead, it came from outside special interest groups who used deception and collusion to drown out local voices. San Juan County has only to look to our neighbors in Garfield and Kane counties to see the devastating consequences this process produces – the destruction of archaeological and cultural resources, the closure of public schools, and a shattered economy.
"Our families, our local tribes, and our community deserve better – they deserve to be heard and respected. As elected representatives of San Juan County, we call on Congress and the incoming president to heed the voices of locals who care for and love our county's public lands the most by rescinding this monument designation."
Theresa Pierno, president and CEO of the National Parks Conservation Association: "NPCA commends President Obama for his action, which provides landscape-level protection and pays tribute to our country's diversity and rich history. Designation of Bears Ears National Monument, adjacent to Canyonlands and other beloved national park sites, underscores the significance of the landscape and honors the Native Americans who have long-called for preservation of their cultural heritage."
Secretary of the Interior Sally Jewell: "The rock art, ancient dwellings, and ceremonial sites concealed within these breathtaking landscapes help tell the story of people who have stewarded these lands for hundreds of generations. Today's action builds on an extraordinary effort from tribes, local communities, and members of Congress to ensure that these treasures are protected for generations to come, so that tribes may continue to use and care for these lands, and all may have an opportunity to enjoy their beauty and learn from their rich cultural history."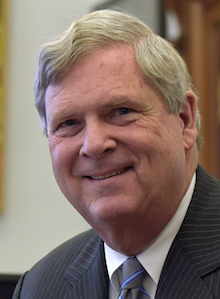 U.S. Agriculture Secretary Tom Vilsack: "Utahns of all creeds are rightfully proud of the spectacular Bears Ears landscape, treasuring the opportunity to recreate, hunt, ranch and engage in their traditional cultural and spiritual practices. Rather than closing off opportunities to continue those uses, today's announcement is a recognition that those activities can continue, and the natural and cultural resources the communities prize are worthy of permanent protection to be shared with all Americans," said Secretary Vilsack. "As we move forward with planning for monument implementation, the deep knowledge of the tribal community as well as ranchers, recreationists, archeologists and local community citizens will be heard."
Commission for the Stewardship of Public Lands (Utah Republican Reps. Keven Stratton, Mel Brown, Ken Ivory and Mike Noel, and Republican Sen. David Hinkins): "Like the unilateral tyranny exercised by the King of England against the American colonies two and a half centuries ago, our President has exercised an unconstitutional unilateral exercise of the Executive power to establish a monument greater in size than a number of the original thirteen states. Our children are the biggest losers and our Federal Executive Branch is well aware that this designation goes against the voice of the American Citizens living within the boarders of the State of Utah and an overwhelming super majority of those elected to represent them. This Bears Ears designation will not survive a constitutional review by our Judicial Branch and we pledge to take and support every lawful action available under the rule of law to overturn this act of repulsive political cronyism."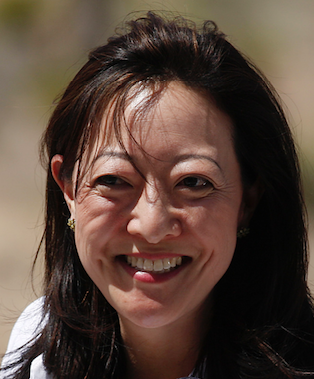 Rhea Suh, president of the Natural Resources Defense Council: "It's hard to describe the sheer vastness and majesty this protects.
"In preserving the iconic Bears Ears, President Obama has made conservation history. These lands will now be safe from mining, drilling and other threats. It was the Inter-Tribal Coalition's leadership and vision that made this possible. Native peoples have called this sacred place home for thousands of years. With today's inspired action, they'll have a voice in keeping it safe for thousands more.
"And permanent protections for Gold Butte are long overdue. A monument designation will protect this unique Western landscape and safeguard the thousands of Native American cultural sites and petroglyphs in this region."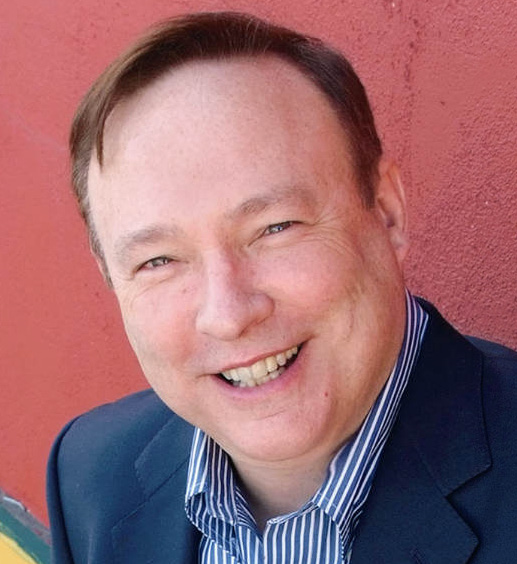 Sen. Jim Dabakis, Salt Lake City: "Thank you President Obama for protecting Bears Ears for untold future generations. Thank you Native Americans. This is your land and your victory! Before the deafening outcry from Utah GOP spin, remember, Rob Bishop had every opportunity to make a great deal for Utah with the Administration with the PLI (Public Lands Initiative) sadly he chose the ugly political path. Obama was ready to deal, but the hostile GOP chose defiance in response to President Obama's outstretched hand. Don't like Bears Ears? Blame Utah's GOP leadership. Like Bears Ears? Thank tone deaf Rep. Rob Bishop."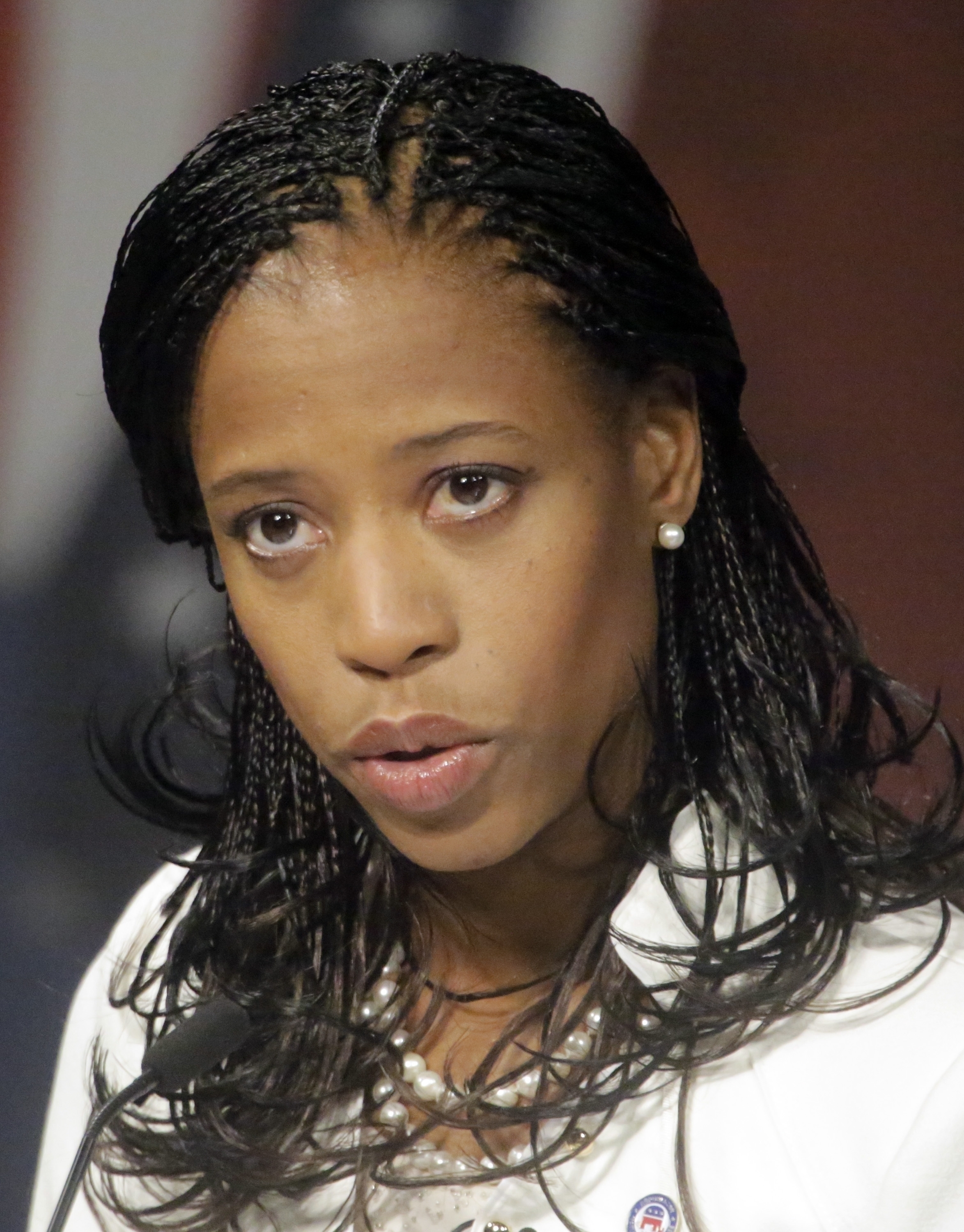 Utah Rep. Mia Love: "By unilaterally designating the Bears Ears area of San Juan County a National Monument, President Obama has undermined the economy and lifestyle of the people who live there, the religious interests of the Native Americans who reside in San Juan County, and ignored local
authority. Again behaving more like a dictator instead of a representative of people, he ignored Utah, which is united in opposition to this action. I join our delegation, state officials and the people of Utah in the pledge to use every tool in our arsenal to undo what he has done, and restore the blessings of freedom he wants so badly to remove from us in his final days."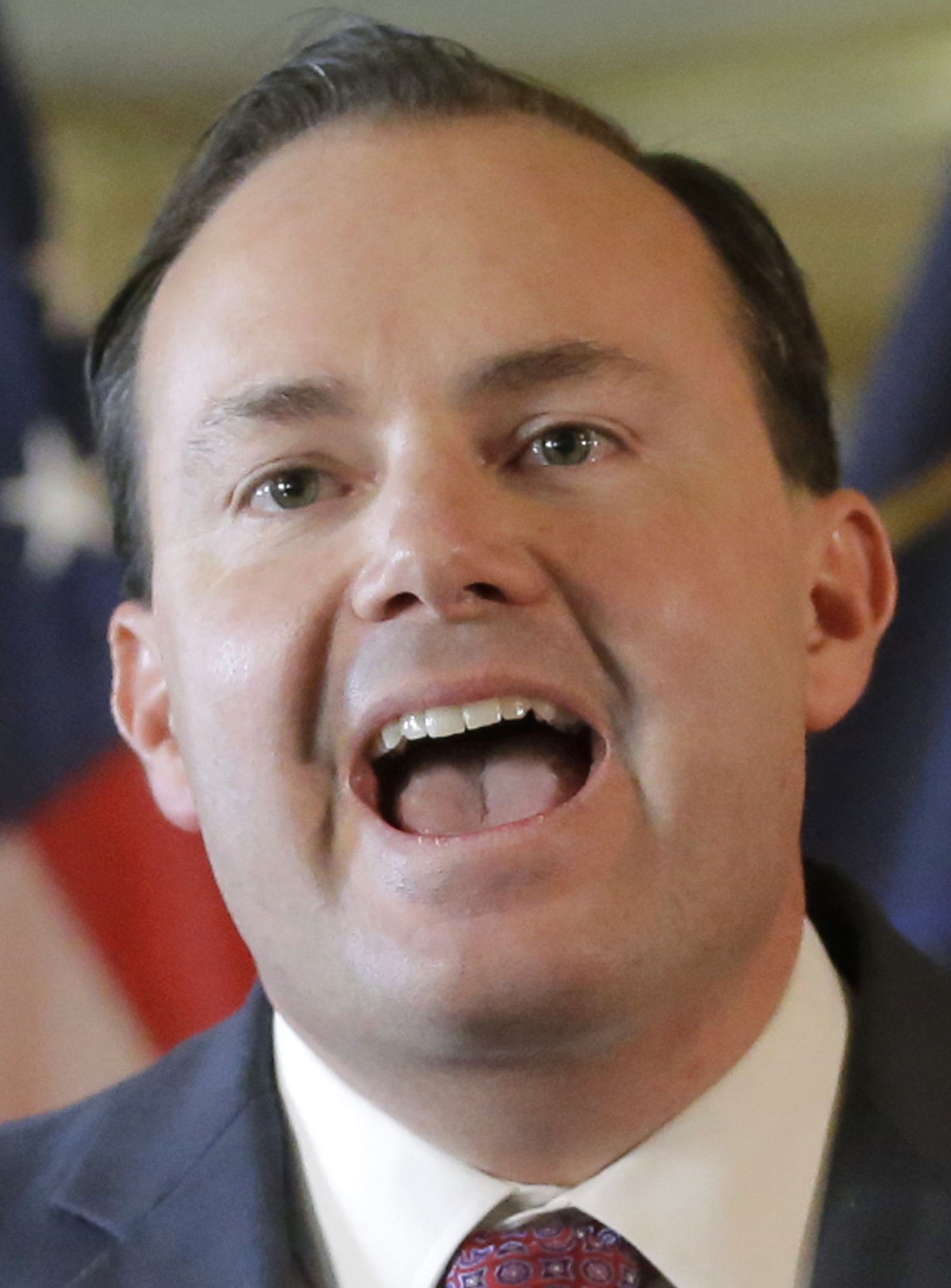 Utah Sen. Mike Lee: "This arrogant act by a lame duck president will not stand. I will work tirelessly with Congress and the incoming Trump administration to honor the will of the people of Utah and undo this designation."
Utah Rep. Chris Stewart: "The creation of the Bears Ears National Monument marks the second time in the recent past that a president has used the Antiquities Act to lock up millions of acres of land in Utah without daring to set foot in the state. I am disgusted by the process and will fight this monument with every tool at my disposal, including through the appropriations process."
The Rev. Genny Rowley of the Alliance of Baptists: "Christians are called to love of neighbor as a core expression of faith. The creation of Bears Ears National Monument supports neighbor love widely, allowing our tribal brothers and sisters sacred space to live their faith, supports the work of justice for Native communities that have been systematically denied this in our society. I celebrate the protection of God's creation and Native culture represented by this monument.??
Cynthia Ann Kent, Chairwoman of the Native American International Caucus of the United Methodist Church: "The new National Monument is a victory for tribal leadership in preserving our heritage. How can you rebuild history, culture and tradition, when it is gone? By not taking care of this site, we lose our way of live and will only see it in pictures. Is that what we want to leave to the next generation, just pictures?"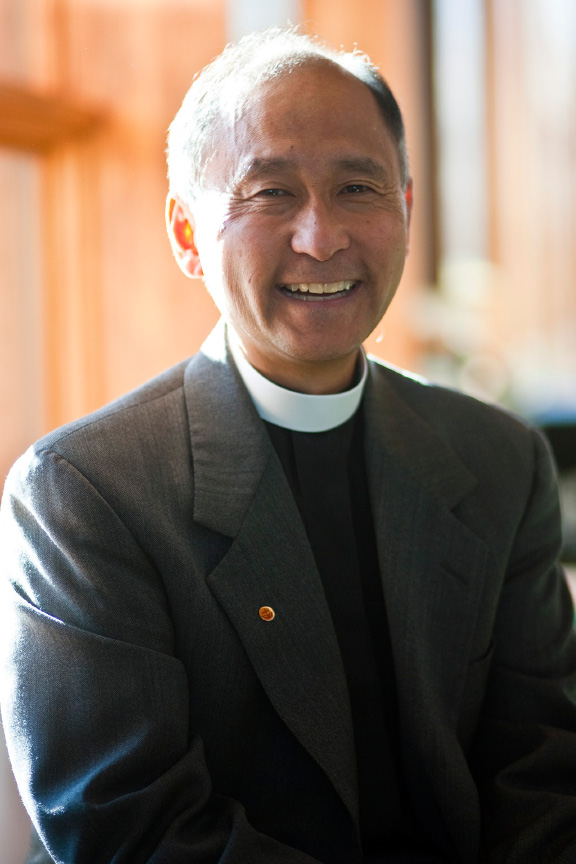 Bishop Scott Hayashi, Episcopal Diocese of Utah: "We must protect our God-given treasures on earth and recognize the treasures of Native Americans. Both are consistent with a number of resolutions adopted by conventions of the Episcopal Church. Certainly protecting the Bears Ears… is a way to ensure that we do not exploit these precious lands that have been so culturally important to Native Americans for centuries, as well as treasures for us for centuries to come."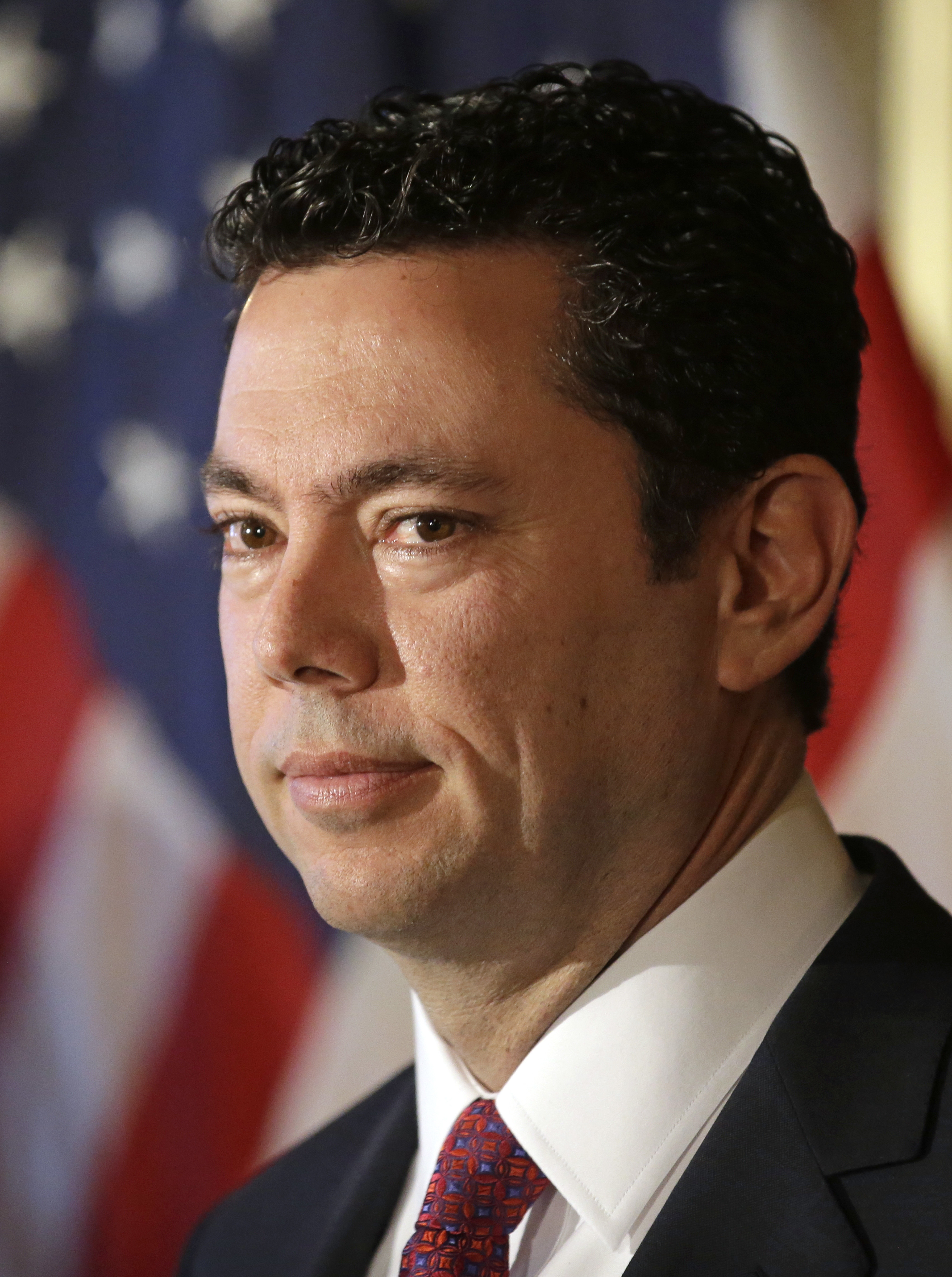 Utah Rep. Jason Chaffetz: "President Obama's unilateral decision to invoke the Antiquities Act in Utah politicizes a long-simmering conflict. This unfortunate act threatens to further inflame controversies that were near resolution. The midnight monument is a slap in the face to the people of Utah, attempting to silence the voices of those who will bear the heavy burden it imposes. Furthermore, the decision is a major break with protocol previously followed by this administration. It does not have the support of the Governor, a single member of the state's Congressional delegation, nor any local elected officials or state legislators who represent the area.
"After years of painstaking negotiations with a diverse coalition, Utah had a comprehensive bipartisan solution on the table that would have protected the Bears Ears and provided a balanced solution. Instead, the president's midnight monument cherry picked provisions of the Public Lands Initiative and disregarded the economic development and multi-use provisions necessary for a balanced compromise. In reality, a win-win solution never really had a chance as the very threat of the Antiquities Act prevented a serious negotiation with the stakeholders of PLI - many of whom never wanted a compromise to begin with.
"Finally, the so-called tribal coalition supporting the monument over the objections of their own Utah members will quickly find they have been misled. The president's promise of co-management between the tribes and the federal government cannot be gained through executive action. Only Congress can authorize such agreements - and the administration made little effort to help facilitate legislation that would have done so.
"We look forward to working with President-elect Trump to follow through on his commitment to repeal midnight regulations. We will work to repeal this top-down decision and replace it with one that garners local support and creates a balanced, win-win solution."
David Filfred, Navajo Nation Council Delegate representing Aneth, Teec Nos Pos, Red Mesa and Mexican Water Chapters in Utah: "We are grateful for President Obama's brave action today," said David Filfred, Navajo Nation Council Delegate representing Aneth, Teec Nos Pos, Red Mesa and Mexican Water Chapters in Utah. "For the first time in history, a president has used the Antiquities Act to honor the request of Tribal Nations to protect our sacred sites. In doing so, he has given the opportunity for all Americans to come together and heal."
Alfred Lomahquahu, Vice Chairman of Hopi Tribe and Co-Chair of the Bears Ears Inter-Tribal Coalition: "As a coalition of five sovereign Native American Tribes in the region, we are confident that today's announcement of collaborative management will protect a cultural landscape that we have known since time immemorial. Our connection with this land is deeply tied to our identities, traditional knowledge, histories, and cultures. We look forward to working with the current and future administrations to fully and properly administer these lands for all to enjoy."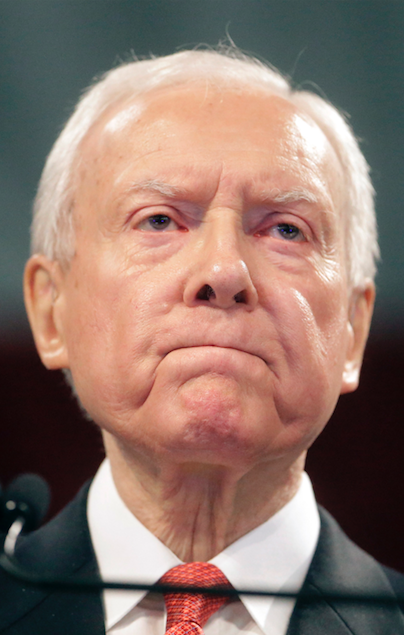 Utah Sen. Orrin Hatch: "With this astonishing and egregious abuse of executive power, President Obama has shown that far-left special interest groups matter more to him than the people who have lived on and cared for Utah's lands for generations. For Utahns in general, and for those in San Juan County in particular, this is an affront of epic proportions and an attack on an entire way of life.
"The President's proposal, like so many others, goes well beyond the original authorities of the Antiquities Act, which was intended to give presidents only limited power to designate special landmarks, such as a unique natural arch or the site of old cliff dwellings, in anticipation of broad support from Congress. The President was never meant to set aside millions of acres against the express wishes of local communities and their elected representatives.
"In the next Congress under President Trump, I will do everything in my power to reverse this travesty and send a strong message to future presidents that decisions made without local support will not be tolerated.
"When I meet with Interior Secretary nominee Zinke prior to his confirmation, I will discuss the prospect of reversing this monument designation. His responses will largely determine my support for his confirmation.
"I also worked with Senator Lee to sponsor legislation that will exempt Utah from Antiquities Act designations, similar to an exemption Wyoming enjoys. We will reintroduce this legislation in the 115th Congress.
"As every Utahn knows, land-use decisions should be made only through a collaborative process—a process like the Public Lands Initiative—that involves those who actually live on the land and know how to manage it. There are real benefits to a thoughtfully crafted legislative approach, and I remain committed to working with my colleagues to pursue a legislative solution when Congress reconvenes next month."