This is an archived article that was published on sltrib.com in 2017, and information in the article may be outdated. It is provided only for personal research purposes and may not be reprinted.
Below is a transcript of Dell Loy Hansen's one-on-one interview with The Tribune from Wednesday morning. The Real Salt Lake owner spoke for 51 minutes on a range of topics. The transcript has been edited for clarity.
Question • With Jeff's dismissal, was there something results-based that you were looking at beyond the first three games?
Hansen • We basically had worked that we believed if the coaching staff achieved the playoffs last year, that Jeff and I prior to the playoffs had met and agreed the playoffs would be a trigger that we would talk an extension that was in his contract. We did that.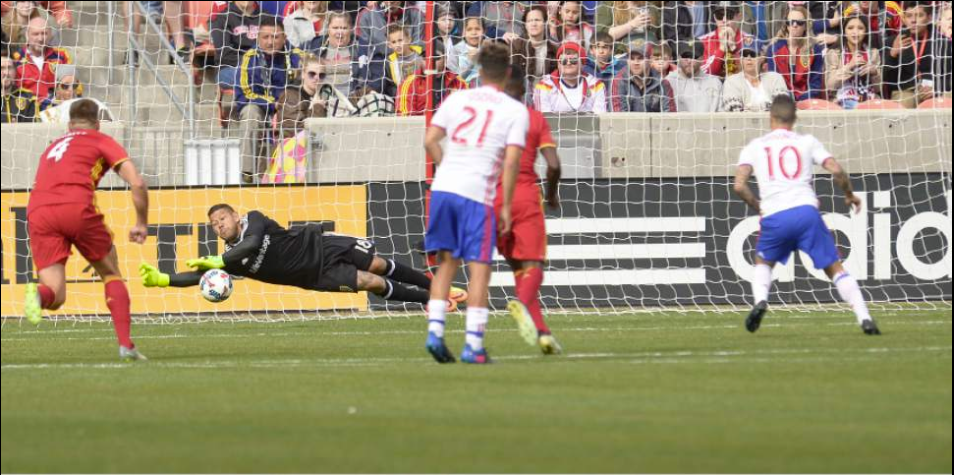 We had a good preseason, we watched the preseason, things were reasonable. We had a great game against Toronto and came apart in Chicago and the real decision was if we didn't see really, really strong go-forward results after L.A., we would make the coach change.
The thing that I believe is fairness. You can judge people prematurely. I would much rather have given them a chance than I would judge them prematurely. Jeff is a dear friend, he'll be welcome in the box. He's got his season tickets, he's got his contract taken care of.
A • He's been at Real longer than I have. He's devoted a great deal to it, he's taken us to two championship plays, he's been in the playoffs seven times with us. There's nothing that should be negative with Jeff other than we've changed. The league's more competitive. You've got to be better this year than you were last year.
Q • Were the expectations raised a little bit considering the level of competition has raised across the board?
A • There was no question that the bar entering this year was an absolute bar we had to meet. We've been at this … this will be our fourth year, there's nothing but outcomes that matter.
Q • What was right about Jeff in 2013 that you didn't see translate to 2017?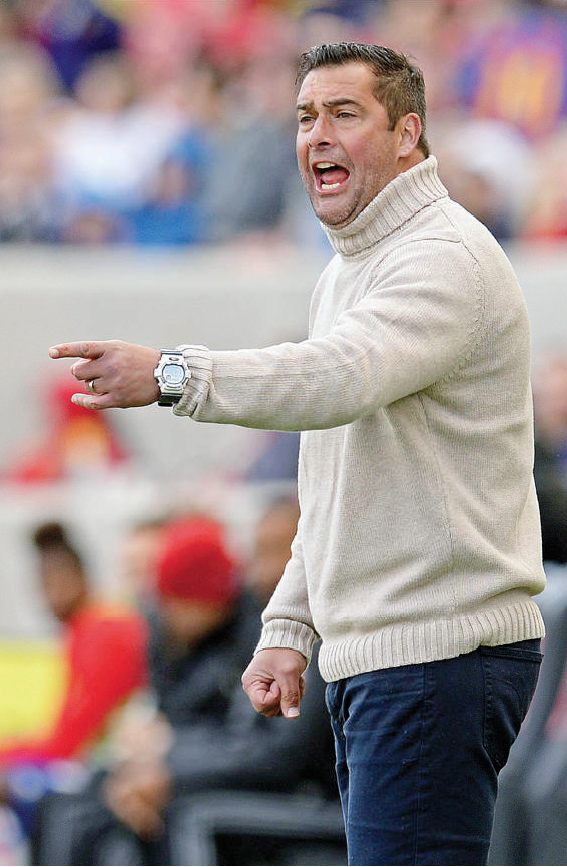 A • We had a team that was a very veteran team. It was used to a style of play. And we felt we would be successful, which we were, continuing with the play that was there that Jason [Kreis] had developed.
Jeff was his right-hand man and for the two years that that happened, I think it was the absolute right decision to not disrupt it with a new coach that brought in a whole different style and theory. So we followed. We stayed on a successful course.
Last year was a transition year. We started to bring in a lot more youth into the system and it was a question. We achieved minimum success in the playoffs. We didn't achieve ultimate success, so now the line got really hard. And we expect a lot from the team, but we always want to believe we're fair.
I'm not an egocentric owner. If someone's doing their job, you want to make sure they get a fair crack to do it. That was a fair crack. Jeff and I ended on a very good note. He's a great friend. I feel comfortable that his contract will stay in place, so that he has transition time to find his way in the world and I feel good about where we are — very good, actually.
Q • Did the struggles at home in recent years play a role in this? I know that owners don't like to see dropped results at home.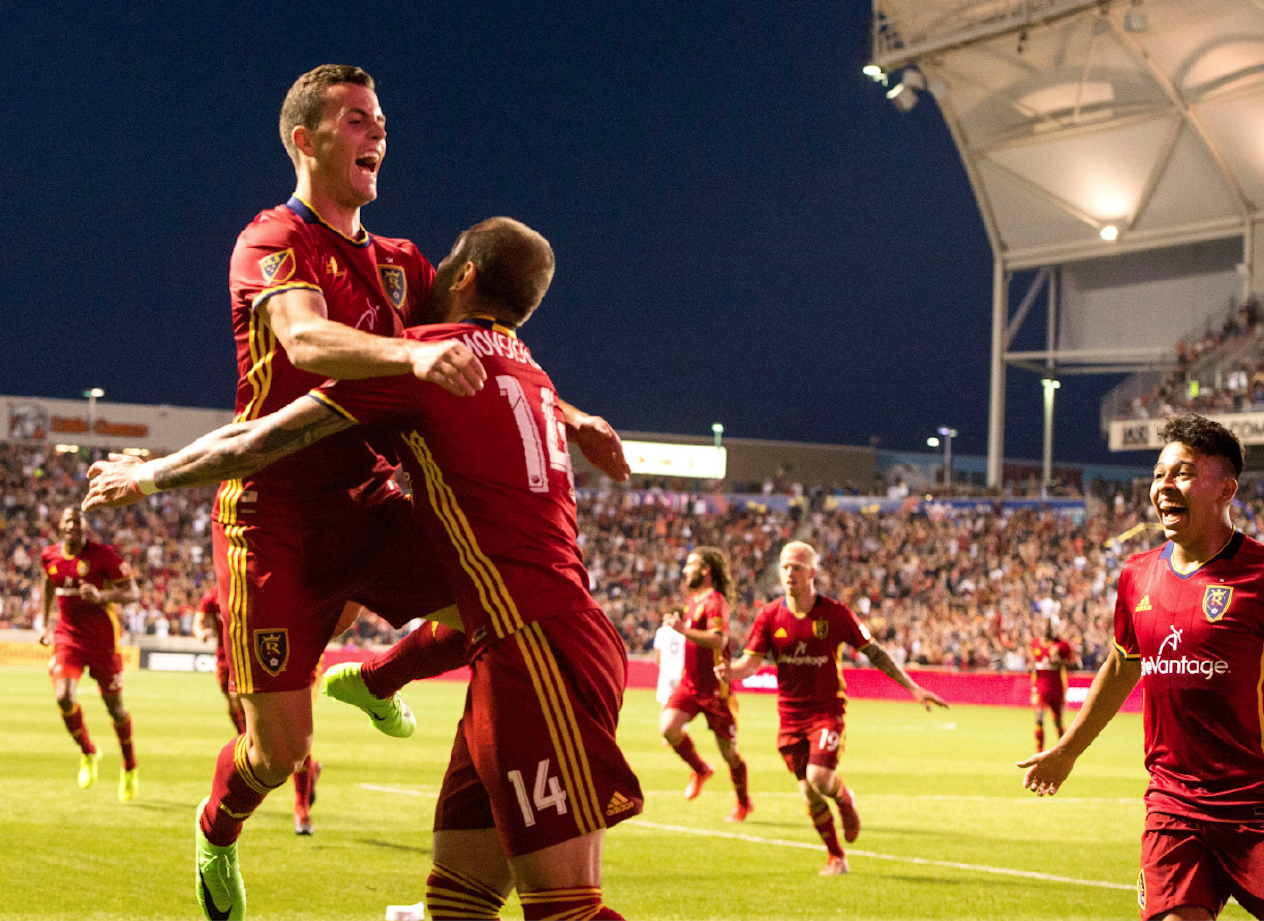 A • I don't like them on the road or at home. We've always been a good road team, which is interesting. We travel better than most teams and get success on the road better than most teams. We always assume our home is our own turf, we've had that. Disappointing more than anything we really lost our ability up front to score at the end of last season and this season.
When we got the goal in the first half against L.A., there was almost palpable relief. You could feel, 'It happened.' It had been close, but it finally happened. And then to lose the second half and watch the disintegration of defense and different things. It was obvious. A young team needs a very firm coach.
Q • What qualities are you looking for in your next head coach?
A • Leadership's the primary. We've now entered a phase as we move to Herriman, we have a top-down. … I need a strong leader to reach all the way to U-14s. We'll be fielding literally five full teams and you've got a USL team, you've got a U-18, U-16, U-14 and then we have a youth 7-through-14 and literally that those teams integrate and play one style from the time you're 7 years old.
We have a methodology that if you come in as a right winger when you're 11, you're playing that methodology. You understood the techniques that wingers will play on the right wing. The absolute ability to play to a system that can be translated through an organization requires a great amount of leadership and dedication beyond just coaching the first team.
Q • So with the system, is that open to interpretation for the next head coach?
A • The diamond's a formation of a style of play. It's just one of a number of formations within that style. But you could look at it.
You could look at Ajax in Europe. Look at Barcelona. You could look at number of them that play possession-based, triangulated, what they call in the Netherlands "full soccer" is who we are.
We're not Kansas City — see if you can long-ball it to the forward 1 out of 20 times. I'm not trying to be rude. L.A. has a style that you know you're going to play against.
Real is probably in the league that probably plays this style the best. Since we're known for it, we're good at it, the people have been schooled in it, they've been schooled in the academies at it and we just need to make sure the integration is as good as it could be and that needs a leader that reaches well beyond the first team. That's important and that's clearly in the conversation is the overall skill to lead a broader organization and not just coach a first team.
Q • Are you willing or expecting to spend more money in terms of the next head coach?
A • Absolutely. Money has never been the object. It's the right person.
The conversation around money is truly hasn't been an object when you get down to it. It's someone who can play in MLS.
People ask me, "Could you go get a European coach?" The truth is, the history is, they've failed mostly. They're not used to what MLS is. It's a very, very different league compared to Europe, which is in a very tight geographic zone.
We play in a different season, we play a longer season, we have a lot of things going that make our world different, and European coaches have gotten here and struggled.
Now if a European coach had been here, a South American coach had been here two or three season and acclimated to MLS, I think that's there. But you're gambling heavily that a big-name European coach is going to succeed here.
Q • What stage is RSL currently in in your long-term vision for the club?
A • The one thing that has happened: Seven years ago we made a hard commitment to growing from within, and you can't help but look when five of the U-20 nationals were named from RSL's academy, never in history. My research shows that they've picked two, but more than two from any one academy. Dallas, they've had a number of times with two. The five from our academy are playing on the U-20 national team. You have U-20, U-23 and you go on.
But a U-20 is kind of a prelude. That's a junior varsity for your World Cup and that, so I think we've already kind of set in motion what we want.
Herriman is a deepening of that motion. It puts everybody together. And as we've spoken with different people — the candidates — they like the concept that someone from the academy that's 18 can come and play with the Monarchs that afternoon. They're right here and the coaches get to causally walk over and observe what's going on. We're going to have a deeper integration of our whole skill set, across 7-year-olds literally to the first team, and that's important.
Q • How is Arizona going to stay a part of kind of the construct of the club?
A • Casa Grande is forming their own academy. It won't be anything like anything we had.
Second, we do have affiliation in Phoenix with a major club down there that we'll do training RSL-style with them. We definitely are maintaining our franchise.
We have 9 million people in our franchise in Arizona and Utah, and we're not going to give up the Arizona franchise. I don't think Arizona will get an MLS franchise anytime soon. I think there's other regions that will get one. That's my own speculation and obviously should not be subject to a fine.
Q • In your opinion, what's better about the team now than the team you bought?
A • It was a great team, so the most interesting thing is the league was very young. What I am impressed with is, we enter our 22nd year, Real being the 12th team in the whole league. The league was virtually on the point of bankruptcy when Real entered it. Real struggled for three seasons to find their footing in that very immaturely, is a good way to look at it.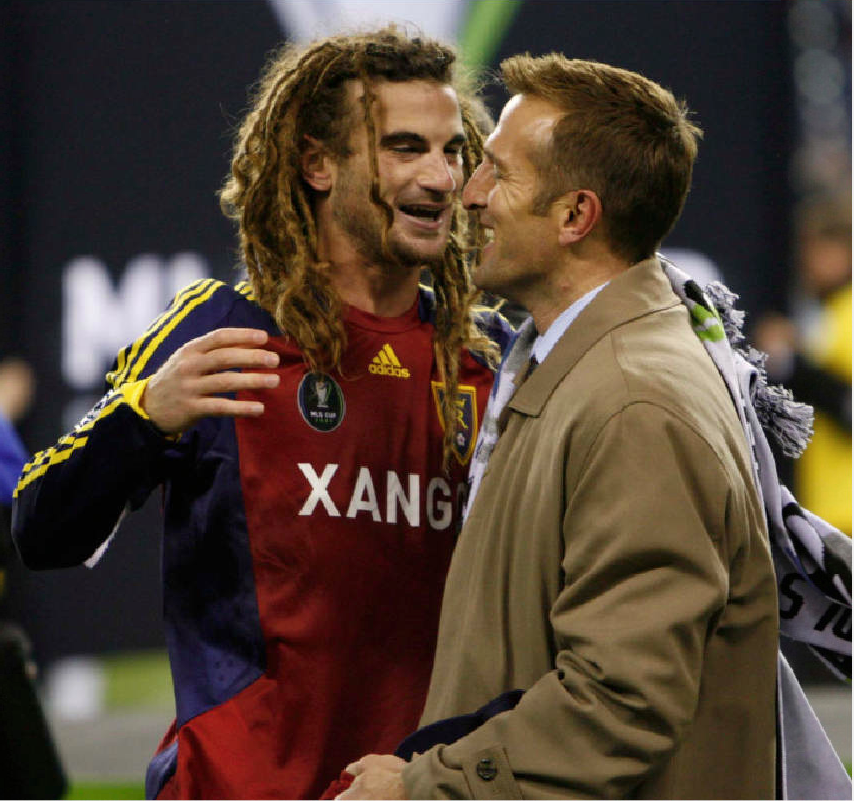 Even the year we won the Cup, we were a losing season. They had had a get together … but what is interesting that about the time I got there — no help from me — the team had matured to compete at a MLS-level at that period of time.
At that period, we went ahead and won a championship and went 22 games undefeated. That was kind of the storied hour for that era of Real.
Then you got Seattle, Portland, Vancouver, Montreal, Toronto, they really piled in some heavyweights into the league, and the league has matured under the competitive pressure.
Atlanta, who is going to be a real force, Orlando, a force, NYCFC a force, so the one thing you can only appreciate is the league we played in '09-'10 is not in the league I'm playing in '17.
It's faster, it's got more money devoted to it, we have better players. Well beyond the field. Everything has changed.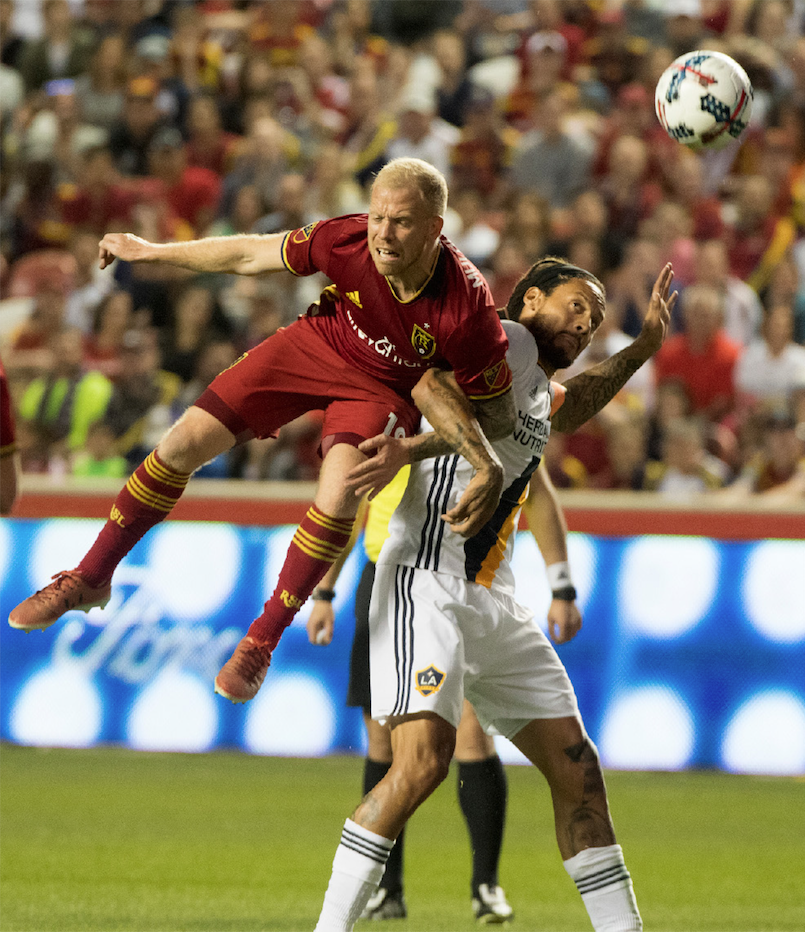 One team in 2010, 40 to 45 employees. We're now pushing 90 employees with five teams in true organization that goes top-to-bottom and that was a huge transition from Real to come from being a Ma-Pa one team homegrown single focus.
Now you have to have a singular focus on the main team, but you have to have the ability to mature all of these other pieces or you won't be at the top of this league. It now requires the ability to grow players for years, and that is clearly at the fundamental essence.
Real is — we're the smallest MLS team, we're not L.A., where you can come in and make money on the side like [David] Beckham.
We're not Hollywood in the sights. We're not New York with its attractions. So the simpler answer is to succeed in Utah, we better grow people that love Utah.
And that's a factor because if you have New York, Utah and L.A. making an offer for even money, I don't think I'm going to be the No. 1 in that offer in getting a guy coming from London, England. So it really becomes a factor that we ought to recognize who we are and not it's just money.
Sometimes it's culture, and we need to acclimate people to play with us in our culture.
Q • Has anything surprised you about an owner in MLS?
A • You know, I absolutely wake up every day and love it. It's a challenge. There's never an easy day to just walk in and say, "I get to skate here and have a cup of coffee." It's a lot of work, but every day we show up.
We've got an amazing staff. When you sit down and look at the people that move the needle every day, both on the economic side of the team and the structure of the team and the training of the team, I couldn't be happier with the people that devote themselves to it.
There's a lot of real pledge of allegiance to Real Salt Lake stuff that goes on in our team, and people have absolute pride within our organization, so I'm proud of that.
Q • What would 2017 Dell Loy tell 2013 Dell Loy? What kind of advice would he give him when it comes to running a franchise full-time?
A • If you want any free time, don't buy one. If you want any free time in your life.
Q • Was that a gradual surprise or did it hit you right away?
A • I wasn't the operating partner in '13 until Dave [Checketts] and I worked out the buy. It was a lot of transition because the team was going through a complete metamorphose.
We were going from a singular team that Bill Manning was absolutely totally capable of running to one where you now had to build organization, and in my mind he struggled with the organizational building.
Love Bill. He's doing great in Toronto. But he was having difficulty integrating the Monarchs and being leaned on more and more to handle Casa Grande and that.
But I didn't really have the authority, so it was a strange tap-dance for a little while.
Q • What you learned about soccer in your time since entering maybe 2009 or more recently?
A • I had been to two pro soccer games before 2009. You have to say my knowledge was somewhat limited.
Q • Do you remember which ones they were?
A • Yeah, it was El Salvador-Honduras and RSL-Chivas. And I can remember Chivas, they were blowing off firebombs in the stadium. That was the very first pro soccer game I went to, and then I went to Honduras-U.S. men's national [team] and that was where I met Dave Checketts for the first time and that's where we engaged in this conversation.
I'm proud at one core level — By all rights, Utah should not succeed well in Major League Soccer, by all rights, with the smallest MLS team. They'll soon have 28 teams, and we'll still be the smallest population base to draw from in the middle of the United States, not on the coast.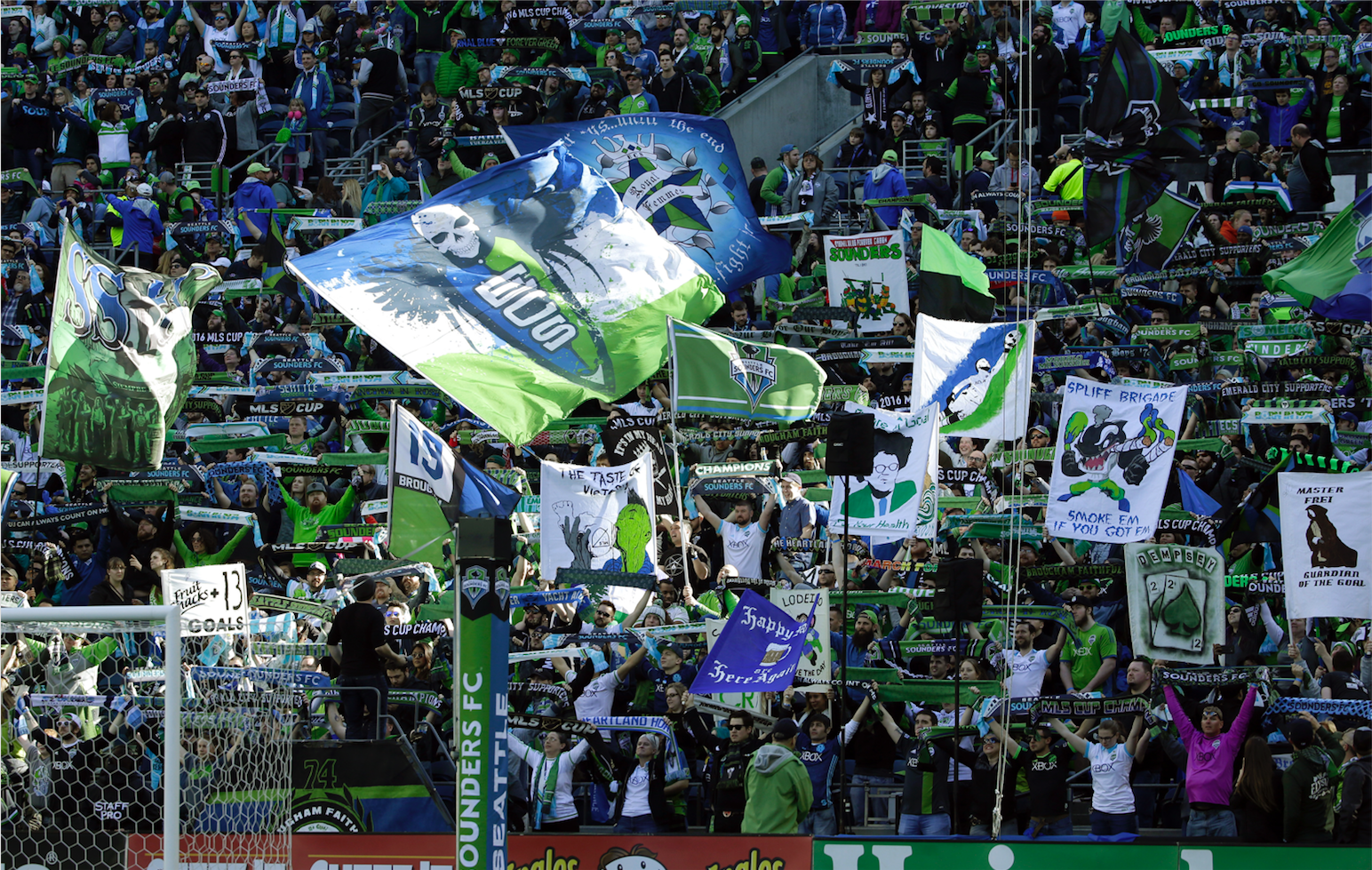 It's harder to succeed from that platform than it is in a L.A. format or a Seattle format, just because of the recognition you can bring, if nothing else, in the recruiting process.
So we have to be different.
We should not even try to emulate Seattle.
We should run our point so that we're going to … Real will be Real.
I tell people, you know one of the models I've looked at is Basque country and Santander. There are 3 million people and if you play on their team, you're Basque and they play in one of the toughest leagues in the world, the Spanish La Liga, and yet they sit in the middle of that hierarchy all the time, yet they have 3 million people to recruit from. I know the area, and it always impresses me that that small of a population, being rigorous that you are Basque to play on that team can produce such quality teams.
It gives me hope that in our 9 million people — 3 million plus in Utah — if we focus and get those 10,000-hour trainings to a lot of 7-year-olds all the way up through their career, I expect we're going to find a lot of really talented ponies come up through that.
Q • This is up to you to answer, but how much do you think you've spend on Real since buying in since 2009?
A • Let's just say it's way north of $100 million. And the part of it is, it's never about the money. I will never take a dime out of Real.
You look at the Millers with what they've done with the Jazz. You do this not because there's some number that the franchise has a value, but because you can't move it.
Obviously San Diego and the Chargers, to me, is foolish. You should work in an area where teams belong to fans. They belong to communities, and for a short period of time, a particular person has a responsibility to manage that for the community.
Now one day, I can't see why this won't belong to the community.
So my whole theory is, let's build the very best infrastructure that is absolutely possible and from that infrastructure, let's have something that can abnormally succeed based on our circumstances.
The more you know me, I'm a total realist. I look at the world for what it is, not what I would like it to be. And then I operate from what I know it is and then I get what results I can from the is and not the wish.
And if people get around me for any time at all, they'll find that I know what Utah is — it's amazing. We're more devoted, we have more fans per capita, we have more TV [viewers] who watch our games per capita, we have one of the most profitable franchises in Major League Soccer, but those profits don't equate to money in my pocket.
Your DP money, improvements to the club, training, academies, so the more resources you can generate that come from our wonderful sponsors and our fans, I have the responsibility to allocate that. But nobody's giving me the right to take it in the form of a check.
I honestly have looked down the path 10 years, I don't see where that check ever comes from. So the truth be known, the Millers treated it that way. They invested heavily in the Jazz, even in the losing years, they wrote some very heavy-duty checks, and I just have absolute respect for what they brought to Utah. They were one of the reasons I bought Real is that I knew how important that was.
Q • Is Dell Loy Hansen a difficult owner to work for?
A • I'm a demanding owner. I have high expectations. I have that you work as a team, not as your own individual.
I'm always willing to put the right person on the bus, so not everybody should be married to every organization, and so that's a conversation.
Are you the right person for the bus where we're going today? So there's no question, when the bus changes directions, some people want to stay on the same bus. And we're a different bus. Friendly, but we are going to change and we are going to grow. We're going to add more people.
So it's not that some can't — we're always adding — so what we were when we became owner, we will be double that population when we hit Herriman. The employment's growing and it's been growing rapidly. But in a different direction and in different points, especially in youth trainings where we're very invested in 7-to-14.
Q • In what ways would your ideal team resemble your personality?
A • Very little in the team, to be honest. The team is the team, and it follows a system. So my personality as you build systematic ways to manage things and then you don't need a lot of intervention. My history is building quality organizations that have proper structure.
Structure's everything in my world, and once you have the structure, then you allow leadership to be creative. That's in all my businesses and that's across Real.
Q • With building infrastructure, do you feel that with the way MLS has evolved more money is being demanded on roster building?
A • Yes, absolutely. But they've also given us more with TAM money.
What the owners have voted, independent of the player contract, the owners have been anxious to see that we can invest deeper so that we can become a more competitive league in the world. They're betting more of their resources.
This is literally coming from the owners. They've added TAM that deepens the middle part of our roster instead of just a few high-paid DPs and a low roster all the way across.
We now have literally players through 7 to 8, we can compete with a fairly heavy hammer in acquiring players. I think 81 new players came into the league this year largely because of TAM.
Q • Correct me if I'm wrong, but Craig's [Waibel] contract is up at the end of this year. What does Craig need to do to be retained as GM of RSL?
A • Craig and I have a really easy-going, straightforward, high-communication relationship. If he came today and asked to renew it, of course I would or extend it.
We keep an open thing. It's not a slave-capture trade. Craig's happy. Craig loves getting ready for the new facility he sees. He's been the architect of the interior design of Herriman. And he takes ownership of Herriman fairly deeply.
We can sit down any day and have that conversation. I don't think either of us feel threatened, so he doesn't feel threatened, I don't feel threatened. … It's really the fact that maybe our contracts exist more on trust now than it does on paper.
Q • What do you want your legacy in the Utah sports realm to be?
A • I literally have set a pretty high goal and it's not the legacy I want for Utah. I've always set a goal.
I don't want my name on a building, I don't want my name on anything because that just means, "Why did I need that recognition?"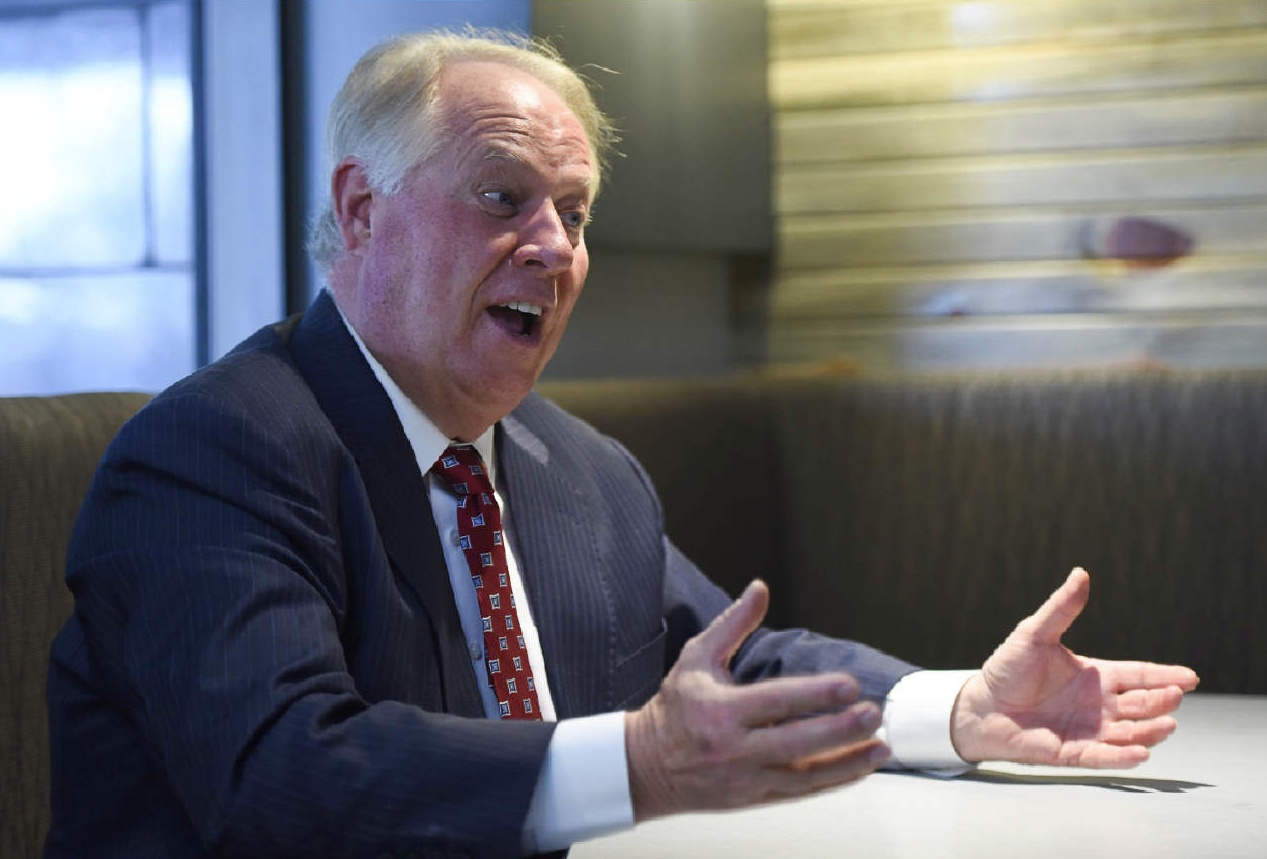 I feel as a citizen of Utah, I have a rare opportunity to create the very best area to grow and learn soccer, and it can be here in Utah.
If you go to Indiana or Kentucky, what are they known for? Basketball.
If you go to Alabama or Texas? Football.
If you go to Florida? Tennis.
We, right now, are rated as one of the top three academies in every academy poll among 96 academies. I've told people, "We're going to be the Harvard of soccer training."
When I take all of these kids and we keep training them for seven years, when they turn 14, I get to pick six of them to go that academy. We're harder to get into than Harvard.
And so 12 kids will enter our academy every freshman year. We go to high school, so we can ensure that they get a quality education the right way, but also when a parent shows up and they have a soccer prodigy and they're from Albuquerque, they know their child can go to an academy in England. They know they can go to an academy in Barcelona. I want them to look here in Utah there is an academy, that if you want your child to play in the North American continent, this is the place you should logically pick.
And when they walk in, it's designed to overwhelm you to see those two soccer fields, to see the high school, the housing for the students is amazing that we're building, the stadium that they'll play in, the fields are by the main team, when you walk into the locker room you'll see pictures of the European teams that have played here.
If I can recruit one [Lionel] Messi in 10 years, probably worth the money. So when you think about it, we're going to give us all the best opportunities to find the world's best or North America's best players and have them train here. It's that simple, and when it's done and they come through our academy, if they play in North America, the way the world works is we have their homegrown rights at Real.
Hopefully we can induce them to sign a contract at 18 with us and move forward and play like so many of our academy players have. We want to baptize them many times in a Real legacy, that this is where you want to grow up and this is where you want to live.
Q • What do you think the perception of you is as an MLS owner?
A • I don't read anything. I don't read newspapers, I don't read blogs.
When I walk around the stadium, I have yet to have a person say a negative thing to me ever.
I have one radio host that tends to be a real pain in the a—, but that's about the only one I know. That's the only one I really know.
Q • What still drives you at your age to push the boundaries of what you want to achieve?
A • There is absolutely one thing. Life quit being about money a long time ago. I met my needs some years ago. I met my simple wants some years ago, but I did fall into a stoic belief that your real duty as kind of a Greek citizen or Roman citizen, so I go back in history, is to lift your civilization and your community.
When I wake up every day, I realize I have abnormal access and resources to elevate my community. It's that simple.
I've been granted, through a strange quirk of fate, the opportunity to truly lead soccer. Now I can ignore that leadership or I can embrace it. And I embrace it as a positive and a negative. But in the end, people would be wrong to doubt that I [don't] know where I'm going.
I do know where the next 10 years should lead, and there's an absolute goal where we can take Utah soccer integrating with the youth we already have, the youth soccer movement, the club movement and we want to move in harmony, not competition.
Q • Do you have an ideal timeline for hiring your next head coach?
We're very actively engaged in the interview process. Today we're interviewing, tomorrow we're interviewing.
It's a very deep interview. There's quite a check sheet of things we're going through.
Obviously who we're interviewing, we know their style of play. Obviously in most of our conversations, it's, "How would you integrate with our vision?"
So vision integration is core conversation. Coaching skills has probably already been recognized or dismissed .… It's a thought-out process, it's a deliberate process, it's an aggressive process.
Q • Is there pressure on you to nail this hire?
A • I think you can't dally at all. At all.
But we don't feel pressured that we've got this game or that game and we've got to be done. But we do feel the pressure that we need to be very, very diligent in our process, and that's been our conversations.
Other things have to sit over here, and this has to be front-and-center in all of our considerations right now. And I think we're doing that.
I've been very impressed with Craig's abilities. Craig is not only a good general manager, he's a great friend. We have an easy relationship. We do truth-speak. We don't have any dances with each other. We just talk.
The good part is he's not an arguing person. That's not his personality. He's a technician. He likes to deal with technical issues, and that's a really easy way to deal with things. It's not emotional, it's not angry, just technical, and he loves to have a good time. But he's very technical and he's very smart.
We don't take a backseat to anybody. We love the metrics of this league. Some guy can go spend $8 million, $9 million on a player like Toronto, but we can meet them on the field — they can spend $20 million more than us — but it doesn't make much difference once you get on that field.
It's passion, it's coaching and it's dedication. We don't feel like there's any team in this league that we can't stand on the field with — none.
So that's nice that we've got that self-image and we now just have to make sure we're fine-tuned. That's what we're doing. Fine-tuning our play on the field. Great players, fine-tuning. That would be my objective right now.
Where are you guys with LifeVantage? Are you going to stay with them as the jersey sponsor?
A • It's obviously their choice.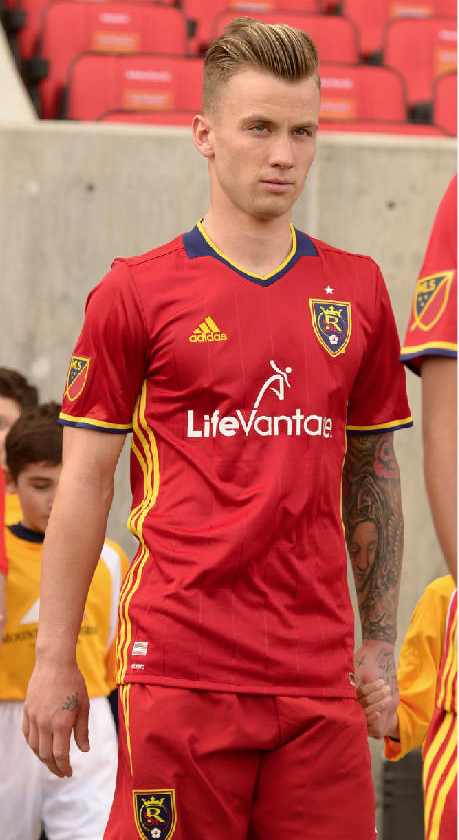 Every person has a reason why they invest in a jersey for their own business purposes. LifeVantage has been an exceptional partner. Not just a good partner, but an exceptional partner.
When you see what other people have as their jersey partnerships, there's no question we have one of the best relationships with our partner. They sit next to the owner's box, we do all sorts of activities together, we're committed to the business growing.
I happen to be one of their larger shareholders now, which I wasn't, but I got to know their business. I got to know their leadership, and I got to invest in their business because I believe in them. They like what they get out of it, but you've always got to run that pencil at the end of the day.
We haven't had any conversations in that we're imminently looking at jersey change. The fun part is we've actually been approached by people that are interested. The fun part about it is I think it's now seen as a value.