This is an archived article that was published on sltrib.com in 2014, and information in the article may be outdated. It is provided only for personal research purposes and may not be reprinted.
Most think that the order of selection will leave the Jazz in the cold when it comes to obtaining the two stars Utah covets most — Jabari Parker and Andrew Wiggins.
But while Wiggins almost certainly will be long gone by the fifth pick, there could be a scenario where Parker drops into Utah's hands.
That's right. Without trading up and surrendering assets.
Here's how it would have to shake out.
Pick No. 1 • Cleveland Cavaliers select Joel Embiid
The Cavs already have Kyrie Irving and Dion Waiters in the backcourt. Luol Deng, their starter at small forward, is an unrestricted free agent. If they want to re-sign Deng, Embiid moves to the top of their wish list. And if his balky back checks out, he could be firmly in the running for the No. 1 selection.
Pick No. 2 • Milwaukee Bucks select Dante Exum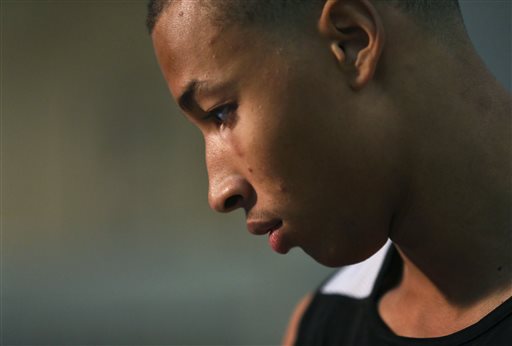 This could be the first major quirk of the draft. The Bucks selected Giannis Antetokounmpo in the first round last season, and he is an excellent small forward prospect. Milwaukee almost certainly would take Embiid if he's still on the board. If not, taking a potential franchise point guard of the future makes sense.
Pick No. 3 • Philadelphia 76ers select Andrew Wiggins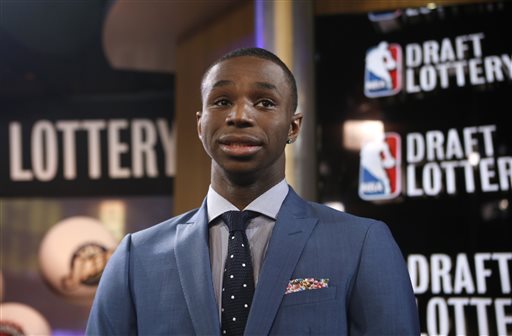 No question Wiggins would go here. And the Sixers would be pretty happy with this scenario because Wiggins is the player they've wanted all along. He would pair with Michael Carter-Williams to give Philly a nice perimeter duo.
Pick No. 4 • Orlando Magic select Marcus Smart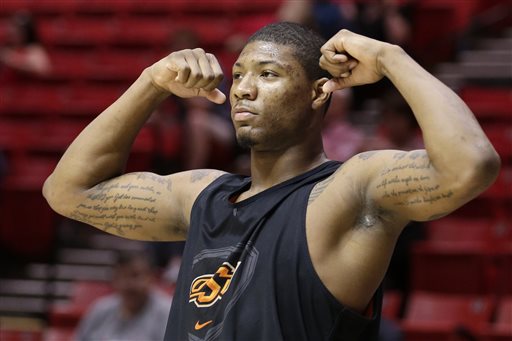 This is the huge question mark. Would Orlando bypass Parker for a position of need? The Magic already have Moe Harkless, a nice young player at small forward. They have a glaring hole at point guard. If Smart wows the Magic during workouts over the next month, Orlando could take him, pair him next to Victor Oladipo and Harkless and form their perimeter trio of the future.
Pick No. 5 • Utah Jazz select Jabari Parker
It undoubtedly is a long shot. Will this scenario play out? Who knows. But this is a way the Jazz could stay put and still get the player they've wanted all year.
Photos: The Associated Press